We regret that due to the technical limitations of our site, we are unable to offer eBooks or Audio Downloads to customers outside of the UK.
For further details please read our eBooks help.
Blog
Review of the year - January to March
Over the next four weeks, we're looking at our highlights of 2013, starting with the first three months of the year...
January
Book of the Month: HHhH, Laurent Binet
Children's Book of the Month: Wonder, R.J. Palacio
A new year brings so many possibilities - so many questions.
For Samantha Shannon, 2013 would bring the publication of the first book in her epic series - The Bone Season - which even before publication had drawn comparison with J.K. Rowling and been snapped up by Andy Serkis' studio to be made into a movie. Quite a daunting situation for a twenty year-old who was still studying for their degree and wondering what the year would bring.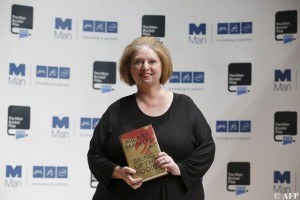 Then there was the question of Hilary Mantel. Bring Up The Bodies, the sequel to Wolf Hall, was amongst the winners in last year's Costa Book Awards - where women writers won across each category. Would she go on to win the overall prize and "do the double"? Yes, she would and did - becoming the first writer to ever win both the Costa Book of the Year and the Man Booker Prize in the same year.
Just as one book prize was announcing its winners, another was teasing us with a shortlist: Marilynne Robinson found herself in contention once again for the Man Booker International Prize.
Our first Waterstones Book Club title of the year came from a prolific and much-loved author - Iain Banks. He told us how he had come to write Stonemouth, and at the time we all looked for to many more books from him in the future.
Meanwhile, eleven comparatively unknown writers were setting off on their careers as novelists. The Waterstones eleven - our choice of the very best debut fiction coming up in 2013 - was as diverse and exciting as ever. What would these books go on to achieve in the coming year?
Another new beginning came in the form of a brand new imprint from Headline Books - Tinder Press. Our own Cara Fielder looked forward to their first five releases - which included Maggie O'Farrell's tremendous hit Instructions For A Heatwave.

It wasn't all good news in the first month of the year. The classicist Mary Beard became the victim of internet trolling on social media site Twitter, and chose to respond by "naming and shaming" her attacker by reposting their messages to her, causing widespread debate throughout the media.
With tidbits of information about new books from Helen Fielding, James Salter and even Dan Brown, 2013 was already looking to be an exciting year for readers.
February
Book of the Month: Toby's Room, Pat Barker
Children's Book of the Month: The One Dollar Horse, Lauren St John
If January gave us questions, did February bring us any answers?
Well, things began promisingly enough when the skeleton of King Richard III was finally discovered beneath a Leicester car park. Was he the evil hunchbacked ruler of Shakespeare's plays? Well, Sharon K. Penman pointed out that though it was now proven that he had "spinal abnormalities", Richard remained "that rarity, a king who died on the field of battle".
On a less grizzly note, Nye Wright, who entertains us with our weekly comic strip Sprout's BookClub, explained why Angoulême is the most amazing, star-studded art-stravaganza you've probably never heard of - and why it deserves your attention. Another revelation came from Seb Emina, of The London Review of Breakfasts, who demanded that we rise up and reclaim the lapsed tradition of Collop Monday -  the lesser known precursor to Pancake Day.Donna Tartt
Literary prayers were answered when Donna Tartt announced that The Goldfinch - her first book for some eleven years - would be with us in the Autumn. There was even an answer to a question nobody had been asking - would there every be a sequel to The Shining? In February we discovered there would be, and so began the long wait for Stephen King fans until the publication of Dr Sleep.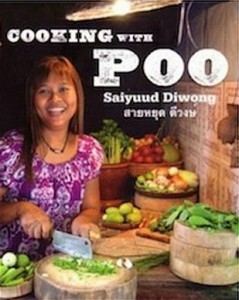 Emma Herdman was full of the food of love come Valentine's Day, thanks to Lucy Ellmann's novel Mimi - which turned out to be just as well since the news from The Bookseller that a title called Cooking with Poo had been shortlisted for the Diagram Prize for Oddest Title of the Year put us right off our food...
Royalty and the literary world had some ups and downs in February. Beloved illustrator Quentin Blake, who had just turned 80 in December, was knighted in the New Year's Honours list for services to illustration. Meanwhile, Hilary Mantel ruffled regal feathers with her comments about Kate Middleton in the London Review of Books, describing the Duchess of Cambridge as having been "designed by a committee and built by craftsmen, with a perfect plastic smile and the spindles of her limbs hand-turned and gloss-varnished."
With YA author John Green enjoying a rock star reception up and down the country, our thoughts turned to the best writing for children and teenagers as we pulled together our Waterstones Children's Book Prize shortlists, and learned how Usborne writer Mary Sebag-Montefiore goes about adapting classics for young readers.

She was to be the subject of much debate later in the year - when her image was chosen to be featured on the £10 note - but back at the start of the year we were all more than happy to see Jane Austen's novels celebrated on a series of stamps from Royal Mail.
Neil McKenna, author of Fanny and Stella, marked LGBT (lesbian, gay, bisexual and transgender) History Month with two incredible pieces for us in which he pieces together and finds a pattern in some fragments from his writer's life.
The month ended with Jewish Book Week and the Jewish Quartely-Wingate Prize, which Sam Leith told us encapsulates a breadth of Jewish writing that reaches far "Beyond Bagels and Nazis".
March
Book of the Month:  Instructions For A Heatwave, Maggie O'Farrell
Children's Book of the Month: The King of Space, Jonny Duddle
There was much to celebrate in March...
We started the month by remembering Wales' favourite son, Dylan Thomas, on St David's Day - in advance of the centenary of his birth in 2014. It wasn't long then before World Book Day, and the Biggest Book Show on Earth, which saw our booksellers up and down the country joining in the fun.
Children's books were again the focus at our Children's Book Prize - with Annabel Pitcher walking away with the Children's Book of the Year gong for Ketchup Clouds.
Lonely Planet turned 40, but showed no signs of growing up, whilst Philip Pullman graduated to become president of the Society of Authors, and Sebastian Faulks was announced as the author of a new, authorised Jeeves and Wooster novel.
SF writer Seanan McGuire became the first author ever to be nominated for five Hugo Awards whilst another record breaker, David Bowie, was the subject of an incredible retrospective at London's Victoria and Albert Museum. The exhibition, which was accompanied by an equally stunning book for those of us who didn't manage to get a ticket to the see it, went on to Ontario later in the year when Bowie also revealed his top 100 must-read books.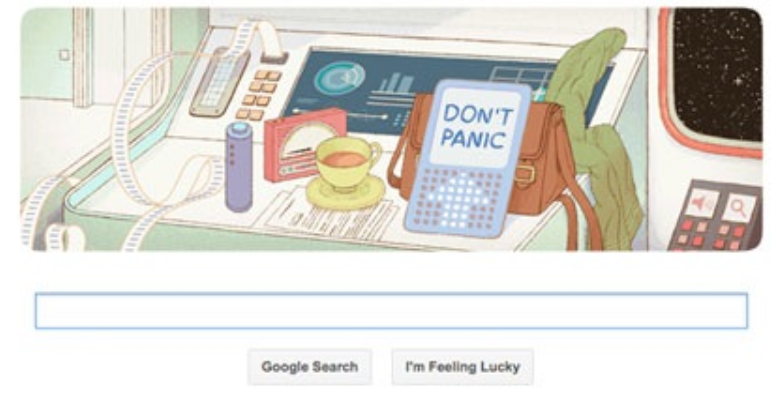 Whilst the death of El Comandante, Hugo Chavez, caused much debate on his controversial political legacy, the literary world was united in its sadness at the passing of two of its stars. Maestro of horror James Herbert died at the reasonably young age of 69 whilst celebrated author Chinua Achebe passed away in Boston at the age of 82. In a joyous move, Google commemorated the anniversary of Douglas Adams' death with a glorious doodle.
Still, as the month drew to a close, we looked forward to a strong first year for the prize formerly known as Orange. The Women's Prize for Fiction rose proudly from the Orange embers with a longlist that packed a punch.
Dan Lewis & Kerry Meech
Did you miss the other parts of our review of the year?
Let us know what your bookish highlights of 2013 were in the comments below...