We regret that due to the technical limitations of our site, we are unable to offer eBooks or Audio Downloads to customers outside of the UK.
For further details please read our eBooks help.
Blog
Review: Colorless Tsukuru Tazaki and His Years of Pilgrimage
Colorless Tsukuru Tazaki and His Years of Pilgrimage - the latest novel from Haruki Murakami - is published today, and Saad Maqbool of our Leeds bookshop couldn't be happier.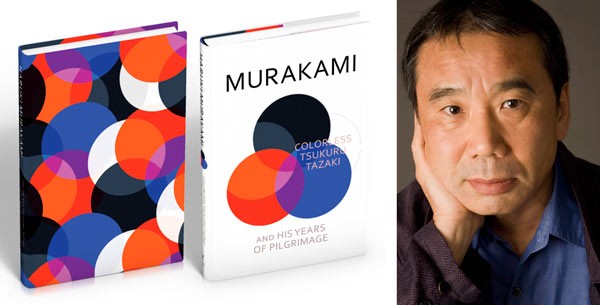 I was lucky. The first time I read a book by Haruki Murakami, I had a wealth of his backlist to turn to when I was left inevitably craving more.
When I first plunged in to The Wind Up Bird Chronicle, I had no idea I was reading possibly one of the most important books of my life and was setting myself up for a colossal literary journey to discover one of my favourite living authors.
Next, I devoured Norwegian Wood and then tore my way through his shorter stories. I got to experience the evolution in his work, the shift in style initially quite subtle in Kafka on the Shore and eventually realised fully in After Dark and 1Q84. At this point his writing had become more ethereal, surreal and abstract, which may even have thrown off some of his core readership.
Before I started Colorless Tsukuru Tazaki and His Years of Pilgrimage, I was wondering where things could go next. What changes were in store and how much would remain the same? Colorless Tsukuru Tazaki... is a wholly satisfying, beautiful blend of the old and new. Everything I have come to love about Murakami and his work flourishes at some point here in glorious fashion.
Time drifted, meals were missed and I held a complete disregard for the page numbers as I dug closer and closer towards the conclusion.
Colorless Tsukuru Tazaki and His Years of Pilgrimage managed to achieve the astonishing feat of selling over 1 million copies when it was released in Japan last year. Like Murakami's "newer" works, the story is told entirely in the 3rd person, however instead of moving between multiple perspectives it focusses on its titular character for the entire book. Murakami also sticks to a more grounded narrative, as opposed to the dream-like "mystic realism" sequences used in some of his more iconic works. In this respect, it can feel like his older works, perhaps more in common with South of the Border, West of the Sun than 1Q84. Blending the newer style with a return to his more realistic roots allows the reader to empathise with the novel's lead character far more - I found myself making deeper emotional connections despite the book not being written in the 1st person.
This brings us to Tsukuru Tazaki and his four friends, each characterised by the colours in their names: Red, Blue, Black and White. As the only one without a colour, Tsukuru earns him the title of "colorless", alongside a great deal of teasing from his friends. Tsukuru has always found this nickname to be appropriate however, often remarking at how he feels like an empty vessel with nothing much to give and nothing particularly distinct about his appearance or personality, despite often being told otherwise. The word "Tsukuru" itself means to "make" or "create" in Japanese, a fitting moniker for our protagonist who builds train stations for a living. He often spends time in stations (a unique fascination he's held from his youth) marvelling at their combination of order and chaos and the subtle systems through which they are controlled and harnessed.
Then, at a point where the five friends seem practically inseparable, Tsukuru's life is hurled into turmoil as he discovers that his friends no longer want anything to do with him, with no explanation as to the reasons why. His entire existence, formerly of one of "orderly, harmonious community", is plunged into darkness as he battles with the question of why his friends should want to savage their ties so brutally. As in The Wind Up Bird Chronicle and Norwegian Wood, Colorless Tsukuru Tazaki plays out like a mystery - it becomes a sprawling investigation to get to the bottom of the apparent injustice done to Tsukuru by his friends.
For the first time in a while I found myself reading a Murakami book where I couldn't help but turn the page. Time drifted, meals were missed and I held a complete disregard for the page numbers as I dug closer and closer towards the conclusion. Even Murakami's tendency for unresolved plot lines - which has always left me perplexed - subsided to general acceptance and satisfaction (although I can understand why it may leave new readers feeling irked).
Much to my delight, this is probably one of Murakami's most philosophical and profound books to date; a story of youthful alienation, loss, and self-identity in many ways reminiscent of Franz Kafka. Colorless Tsukuru Tazaki is the very essence of what I love about Murakami. Colorless Tsukuru Tazaki and His Years of Pilgrimage is moving, thoughtful and overall resoundingly successful, doing what all good books do when I've finished them; leaving me feeling changed by the experience of reading them. I closed the book smiling, feeling like I had once again been invited into Murakami's world, and had no desire to ever leave.
And why should I? It's so good to be back.
Saad Maqbool, for Waterstones.com/blog
Related books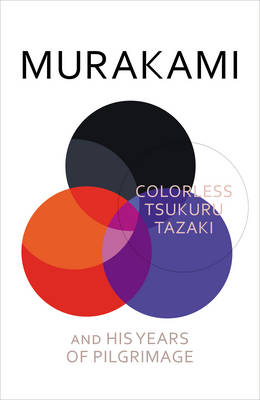 By chance all of their names contained a colour. The two boys were called Akamatsu, meaning 'red pine', and Oumi, 'blue sea', while the girls' names were Shirane, 'white root', and Kurono, 'black field'. Tazaki was the only last name with no colour in it. One day Tsukuru Tazaki's friends announced that they didn't want to see him, ever again.