We regret that due to the technical limitations of our site, we are unable to offer eBooks or Audio Downloads to customers outside of the UK.
For further details please read our eBooks help.
Blog
REDRUM REDRUM: Re-reading The Shining
With its sequel coming in just under two weeks, Sasha James - official Stephen King Super-fan and Lead Bookseller at our Greenwich bookshop - has been re-reading The Shining... 
First published in 1977,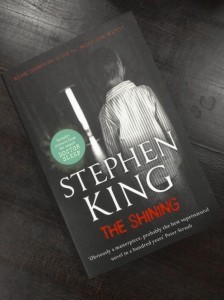 The Shining is a novel that has stood the test of time.
Jack Torrance husband, father, aspiring author, recovering alcoholic, and recently fired teacher accepts a job as winter caretaker for the Overlook Hotel.  But when Jack, his wife Wendy and their five-year old son Danny arrive at the Overlook for their long and lonely stay something sinister begins to stir in this dark and dormant building.
When winter isolates the Overlook Hotel making contact from the outside world near impossible, strange forces begin to take over. Danny's imaginary friend Tony makes increasingly frequent and terrifying appearances in his dreams, giving him the same message over and over. REDRUM. Jack starts spending more and more time in the boiler room of the hotel, whilst Wendy watches as her family begins to fall apart.
The Shining isn't just one gory action-packed sequence after another, it's a carefully plotted story filled with constant creeping dread and a brooding terror that you can't quite place your finger on.
It's easy to think of The Shining as simply a horror story - after all, it's about ghosts, mania, isolation and supernatural dark presence that emanates from Room 217. But it's also a novel about alcoholism, anger and the relationship between a father and a son - and no one writes about these things better than Stephen King. The Shining continues to be one of the most revered stories in the horror genre. With nods to Shirley Jackson and Edgar Allan Poe, it's a book that is well written and well loved by its readers.
The Shining is also one of those rare novels that (excuse the pun) is often seen as being outshone by its film adaptation - directed by Stanley Kubrick. Kubrick's take on King's novel is an odd one. I was lucky enough to read the book before seeing the film and it's Kubrick's casting of Jack Torrance that makes it such a success, and a complete homage to the essence of the book. Even without seeing the film I found it difficult to imagine Jack as anyone but Jack Nicholson.
If you haven't had a chance to read The Shining then I envy you because this is the one novel I wish I could read again for the first time.
And if you have, this September sees the release of a sequel we've waited over thirty years for, Doctor Sleep.
King picks up where The Shining left off. A middle aged Danny Torrance is settled in a New Hampshire town working as a hospice orderly but dark forces are at work as a sinister tribe known only as the 'True Knot' begins hunting down those with The Shining...
Sasha James for Waterstones.com/blog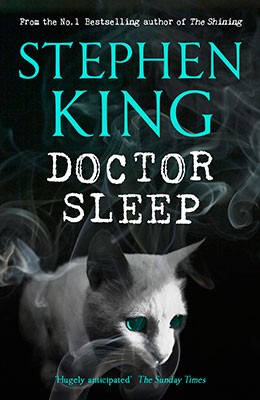 Doctor Sleep is now out in paperback.
The Shining is available from Waterstones bookshop (http://bit.ly/18ZhY71), online at Waterstones.com (http://bit.ly/18ZhZrF) and in ePub (http://bit.ly/13WrDwX).
You can read more Stephen King reviews from Sasha on her own blog