Blog
Reading the Oscars
The Oscars were a glowing tribute to literature this year. Winners in all of the main categories were, or came from, films whose stories were conceived as books first. Here is a list of the books that inspired award-winning movies.
There is a very human trait that I have noticed among myself and my friends: once the film of a great book that we haven't yet read comes out, there are groans all round. There is a sense that everyone agrees you should read the book first and at that point, time is pressing if we are all to do so before the film leaves the cinema. There is a sense of finality – now or never. But that just isn't the case.
Firstly, you can enjoy reading the book after you watch the film. If you loved a character on the screen, there is a lot of fun to be had reading them in their original, un-edited setting, surrounded by all of the original characters (it is always interesting to see which characters don't make the final cut) plus it takes longer to read a book, so you can spend days with your favourite characters as opposed to hours.
Secondly, let's face it, we all know the books are always better anyway - richer, more vivid, more well-rounded - and many of the titles below were award-winning in their own right. So if you haven't seen the films, just take your time and read the books instead. You can catch the films on DVD. There is no rush.

Best Film and Best Original Screenplay: Spotlight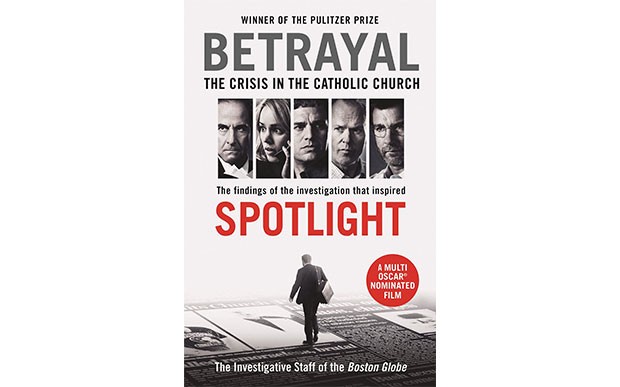 Based on: Betrayal: The Crisis in The Catholic Church


It argued that this is one of the most significant pieces of investigative journalism since Woodward and Bernstein's report on Watergate. Responding to the claim that The Globe had 'sensationalised' reports on child abuse in the church in 2002, The Globe's Spotlight team began to investigate the Catholic Church in Boston. They intended to discover the facts behind the allegations of widespread abuses of power and numerous cases of paedophilia, as well as showing the on-going nature of the crisis that faces the Catholic church today. This book is the moving, often harrowing, but important result.

Best Director - Alejandro González Iñárritu and Best Actor - Leonardo Di Caprio and Best Cinematography - Emmanuel "Chivo" Lubezki:The Revenant


Based on: The Revenant by Michael Punke
The film, which received 12 Oscar nominations, needs little introduction, however, there are many things you may not know about Punke and the novel on which the film is based. For example, Punke is an international trade attorney and also a former member of the Clinton administration. The novel, which is a visceral revenge story set in 1823, depicts trapper and frontiersman Hugh Glass, a man who was viciously mauled by a bear and abandoned by his men. Glass struggles to survive in the wildreness, intent on one thing: exacting revenge. If you thought the film was gripping, contemplate the fact that Glass was a real man, and the novel is a fictional rendering of true events. If you enjoy stories where people return to their baser instincts, this book is for you.

Best Actress - Brie Larson: Room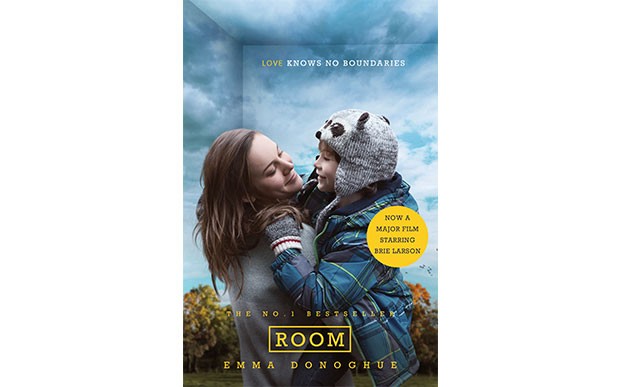 Based on: Room by Emma Donoghue
Room is an impressive feat of storytelling. In the hands of another writer, the story, which seems in part based the infamous case of Joseph Fritzel, could have been lurid and sensational, but Emma Donoghue creates a tale that is fascinating, compelling and moving. The main character is a woman, 'Ma', who has been abducted, confined in a cell and brutally raped, now has a five-year-old son, Jack, who inhabits her cell with her. Never having seen the world beyond the cell-walls, Jack relies on his mother to teach him everything. Their world is 12 foot squared in size – and yet, she manages to retain her sanity and his. There is real horror in this story, the writer by no means glosses over the grotesque aspects, but while it is not a comfortable or an easy read the overall effect is astonishing and hopeful. Ultimately, this is a powerful story of a mother and her child.


Best Supporting Actress - Alicia Vikander: The Danish Girl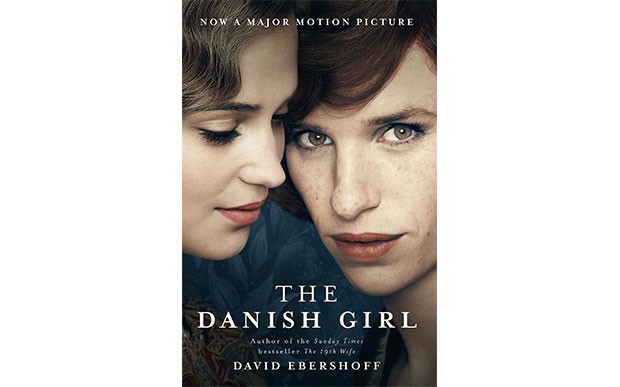 Based on: The Danish Girl by David Ebershoff
At its heart, this novel is a story about love, acceptance and identity. Loosely inspired by the true story of Lili Elbe, the first person believed to transition surgically, the novel eloquently depicts an unconventional but passionate love-story between a woman and man who identified as a woman. It asks the question: What do you do if the person that you love needs to change? The issues Lili faces, both physically and mentally, are difficult and illuminating to read. The Danish Girl is an evocative and affecting account, not just of what it means to change gender, but what it means to be in love.


Best Supporting Actor - Mark Rylance: Bridge of Spies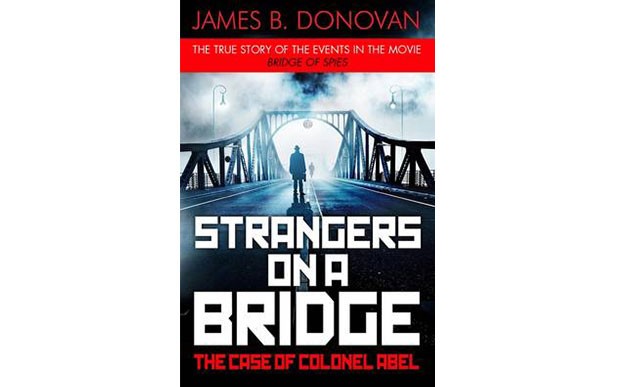 Based on: Strangers on a Bridge by James B Donovan
The title of this book comes from a tense moment in 1962, when two men passed each other on the Glienicke Bridge, known as the 'Bridge of Spies'. One was a US spy-plane pilot, Gary Powers, the other was Rudolf Ivanovich Abel, considered a master spy, who had been in charge of Soviet espionage in the United States: this was a trade-off between the two sides of The Cold War. The author, who was the lead prosecutor in the Nuremburg Trials, depicts dramatic historical events like this one with the skill of le Carre. Learn the true stories behind some of the most audacious spy-tales in history in a book that reads like a pacy, espionage thriller.

Best Adapted Screenplay - The Big Short: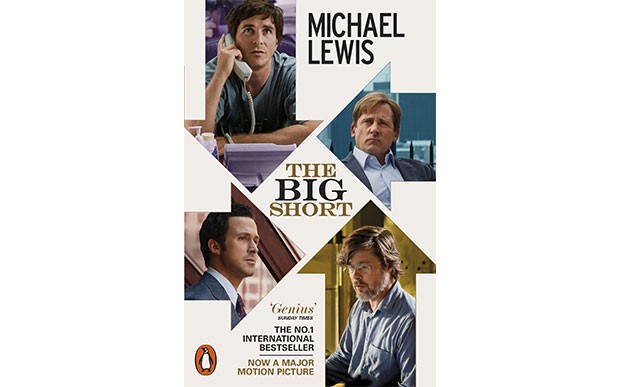 Based on: The Big Short by Michael Lewis
To most of us, the U.S. stock market crashed in late 2008, but in fact, it crashed the year before; or rather it crashed in slow-motion, but the signposts were in places that few bothered to look. Who predicted the disaster? Who saw the risks inherent in ever-rising real estate prices, a risk compounded by the creation, daily, of dubious mortgages? And, who could have done something to stop or at least mitigate what happened? Michael Lewis answers these questions in this blackly comic narrative that will make your indignation overflow as you fly through its pages.
×
Download the Waterstones App
Would you like to proceed to the App store to download the Waterstones App?
Reserve online, pay on collection.
Or,
add to basket
, pay online, collect in as little as 2 hours, subject to availability.
Thank you for your reservation
Your order is now being processed and we have sent a confirmation email to you at
When will my order be ready to collect?
Following the initial email, you will be contacted by the shop to confirm that your item is available for collection.
Call us on or send us an email at
Unfortunately there has been a problem with your order
Please try again or alternatively you can contact your chosen shop on or send us an email at