Blog
A Q&A with Ruth Coker Burks on All the Young Men
In her powerful memoir All the Young Men, Ruth Coker Burks shares her experiences of caring for men with HIV and AIDS in the highly conservative1980s Arkansas. From helping them to find accommodation and work to taking care of their funeral arrangements, she forged deep friendships with those she looked after – often young gay men, shunned and vilified by their community, including their own families. In this exclusive piece, Coker Burks discusses the importance of bringing joy and hope in the middle of a desperate situation and why she decided now was the time to finally share her story.
Firstly, congratulations on writing such a moving and powerful memoir in All The Young Men. For those who haven't read it yet, can you please describe in a nutshell what it's about?
In the 1980s, I began caring for people with AIDS in Arkansas when no one else would. I was a divorced 26-year-old mom with no medical training, and these were mostly gay men who'd been abandoned by their families. If you had two nickels and you were gay, you got the hell out of Arkansas, but there were all these young men returning from the lives they'd built on the coasts. They were convinced their mamas would take them in…and they didn't. AIDS was seen as God's punishment, and this was something preached from the pulpit every Sunday. So, I was all these men had. And I helped them make the most of their lives. I started going into gay bars to do outreach, and it was the drag queens who would twirl up a show to raise money for medication and rent. If it hadn't been for the drag queens, I don't know what we would have done, but they've never gotten the credit they deserve.
People are surprised All the Young Men makes them laugh and cry, but back then we laughed so much, because we had to. We had to squeeze every bit of joy out of every moment. The book is not just my story, it's the story of AIDS in the South, which hasn't been told. The stories that get told are about New York and San Francisco. But it happened here. It has to be remembered.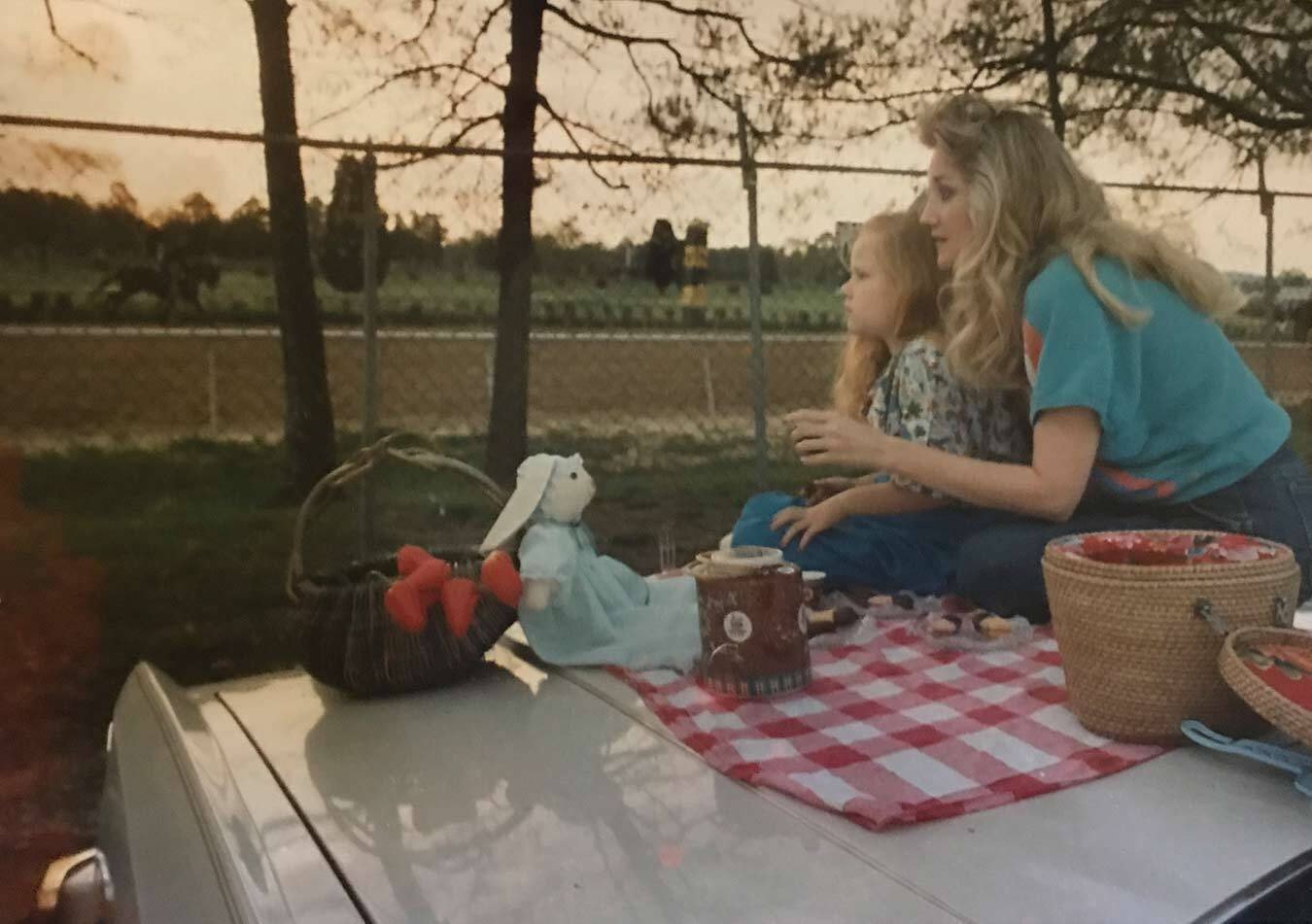 Ruth with her daughter Allison
The events of All The Young Men are mostly set in the 1980s – why did you wait to tell your remarkable story until now?
I waited because it was so important to get it right. I always said I would take this story to my grave if I couldn't tell it right. But I owed it to my guys. I remember all of them, and I had their stories stuck in my head. I had a lot of people who wanted to take my story and write it themselves — I saw so many manuscripts — but they didn't know my guys. They wrote them as these sad, tragic figures, when I knew they were real human beings. And then I met Kevin Carr O'Leary, my co-writer, who showed me I could tell the story myself, and we were able to get their lives down on paper. The greatest gift is hearing from people who were there at the time, that moment when they say: "You got it right."


Despite the indignities, intimidation and bigotry you and your 'young men' faced, you never gave up. What kept you going?
My guys kept me going, I learned more about living from the dying than I ever learned from church.


What was the most challenging part of writing this book?
Kevin and I brought back my guys to a point that I could smell their cologne. I could feel their stubble on my cheek as I hugged them again — Tim, Jim, Angel, Billy, so many more. They were here, but to tell the full story, I had to meet them all over again, I had to get to know them and love them and lose them all over again. It was so hard, but it was important that they be counted.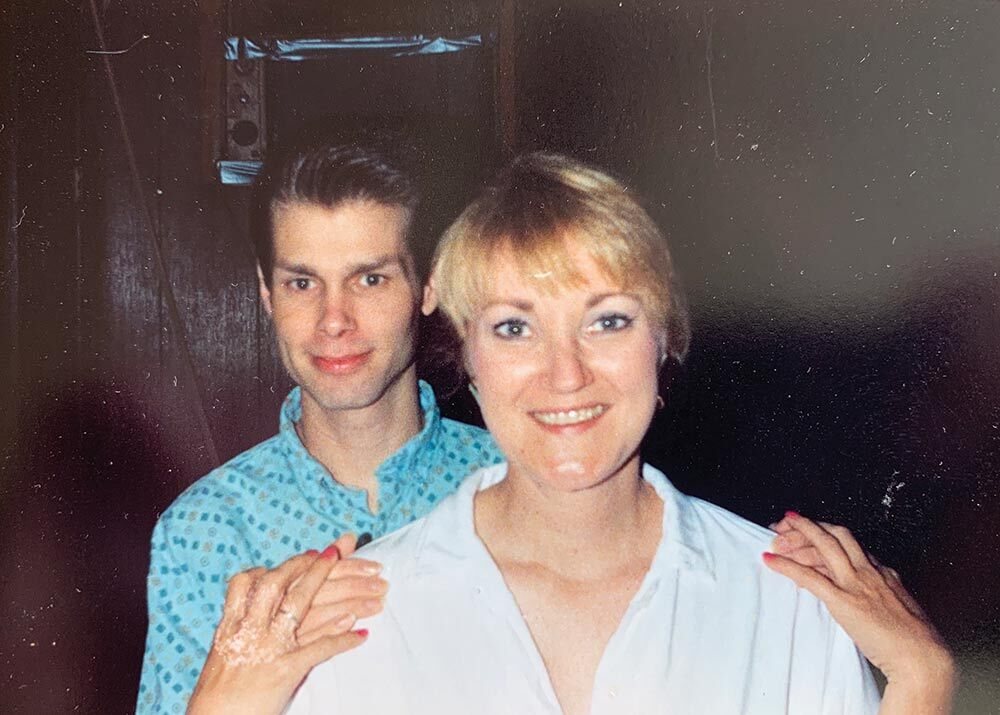 Ruth and Billy
Did your family and friends know about your past life as an activist? If not, what do they make of this period in your life and do you have any advice for people who want to rail against the injustices they see in the world, but don't know how?
People in my life now have no idea. They think I just did a little volunteer work. My doctor just read the book and called me yesterday. You know how you always feel you only have a few minutes with a doctor? Well, she wanted to keep talking because she found the book so inspiring and true. She and her husband did their residency at an AIDS hospital in Tulsa, Oklahoma. It was one of the first in Middle America. Of all the doctors in Northwest, Arkansas I found her. I feel like it was a gift from God to have her to care for me for the rest of my life.
As for advice on making a difference, just do it. Something anyone can do today is learn where the good resources are in your community. Where is there a food bank? Is there a free or income-based clinic near you? Then go out and find the people they can help. Keep your eyes open and put your phone in your purse or pocket. I also think that many people think that women are the only ones who can do this. Men can do this too. Learn where everything is so you can take 3 minutes to give someone HOPE.


At a time when another pandemic has swept through the world, what do you hope readers might learn from your story?
I have been thinking about what a toll isolation took on my guys. With AIDS, that was based in cruelty so it was especially hard. But with COVID-19, staying apart is based in science. It's so important that as we stay safe we hold onto a sense of belonging. I wish people would write more notes to their neighbors and just know each other. Everybody texts. You can't get that connection with a text. You need the connection of hearing, "I love you. I miss you so much." I know people are afraid to pick up the phone, but, you know, try it.
×
Download the Waterstones App
Would you like to proceed to the App store to download the Waterstones App?
Reserve online, pay on collection


Thank you for your reservation
Your order is now being processed and we have sent a confirmation email to you at
When will my order be ready to collect?
Following the initial email, you will be contacted by the shop to confirm that your item is available for collection.
Call us on or send us an email at
Unfortunately there has been a problem with your order
Please try again or alternatively you can contact your chosen shop on or send us an email at