Blog
Q & A: James Dashner on The Fever Code
Few Young Adult series have caught the imagination like James Dashner's The Maze Runner sequence. Kicking off with
The Maze Runner
itself in 2009, the shifting, lethal environment of the Maze and the plucky ingenuity of the novel's hero Thomas swiftly found an audience hungry for more labyrinthine adventure. Four books have now followed including two prequels – 2012's
The Kill Order
and now, the hotly-anticipated
The Fever Code
, the book that bridges prequel and series into one compelling whole. For Waterstones, James Dashner rather wonderfully found a moment to discuss The Fever Code and just what it is like to see your words made real on screen.
What can avid fans and readers expect from The Fever Code?
We worked really hard on this book and I'm so proud of it! I know a lot of people will think, it's a prequel, I know where they end up, how exciting can it be? But I promise there'll be surprises and twists and the whole thing will make you look at the original trilogy in an entirely different light. I think my readers will be very pleased.
Going back to the start, had you thought about or even started planning The Fever Code plotline before you wrote The Maze Runner Trilogy?
This book has been brewing since before the first book even came out. Any time you have wiped memories and so much mystery built around what happened to the characters in the "time before", you're in a perfect position for a prequel. The Fever Code was actually the book I planned to write a few years ago until at the last second we decided to go back farther in time and show how the world got so messed up in the first place, which resulted in The Kill Order.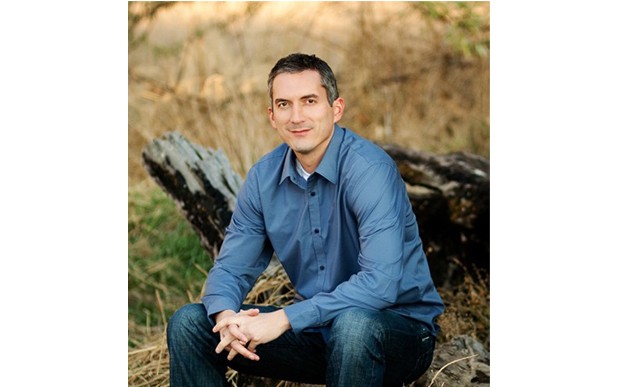 Photo: James Dashner
Was there a specific character that you were excited about returning to, and creating a whole backstory for, in The Fever Code prequel?
Hmmmm. I'd have to say Chuck, although Newt comes in a close second. Any fan will know what becomes of those two, and will understand why it was so meaningful and fun to write about them again. Chuck particularly means a lot to me and to the story in this new book.
What is it like seeing your books become films?
Surreal, exciting, mind blown away, you name it. The highlight of my career, that's for sure. Having been a movie buff my whole life, watching this thing come to life from script to casting to filming to ultimately seeing it on the big screen in a crowded theater… It's just impossible to describe how awesome that is.
When you penned The Maze Runner series, were films based on the books something you had even thought about?
I would say dreamed about. Certainly, it was the ultimate wish I could have for the books. And I will say that when I write, I describe it to people as a cinematic experience for me. I envision it in my mind, very visually, like a movie in my head, and then I do my best to translate that to the written word. Maybe it's only natural to have it adapted back to movie version!
Where do you get your inspiration from when writing The Maze Runner?
It's so hard to say. I've been a massive pop culture and storytelling consumer my entire life, and I think everything I've ever watched or read has fed the creative factory inside my brain. Two things that did directly inspire this series would be Lord of the Flies and the TV show, Lost.
What is next for you in the publishing world?
I'd like to try something a little different (Monty Python reference!) and write a stand-alone novel or two, probably something on the scary/thriller/horror side. We shall see…
Growing up, was there an author you looked up to and aspired to be?
Judy Blume when I was really young, and then Stephen King once I hit high school. I devoured their books and everyone can blame them for my becoming an author. What's really surreal is I can now say I've not only met them both, but actually eaten at the same table! Life is weird.
What is the one book you would take to a Desert Island?
The Stand by Stephen King. By the time you finish it, you've probably forgotten the beginning already, so it's fine to start over!
×
Download the Waterstones App
Would you like to proceed to the App store to download the Waterstones App?
Reserve online, pay on collection


Thank you for your reservation
Your order is now being processed and we have sent a confirmation email to you at
When will my order be ready to collect?
Following the initial email, you will be contacted by the shop to confirm that your item is available for collection.
Call us on or send us an email at
Unfortunately there has been a problem with your order
Please try again or alternatively you can contact your chosen shop on or send us an email at