Blog
Philippe Sands on Europe's Dark Past
East West Street: On the Origins of Genocide and Crimes against Humanity
is a profound and vital work that
explores

how international justice was forged, and the two men, Lauterpacht and Lemkin, who fought to establish the terms 'crime against humanity' and 'genocide' so firmly in our legal systems. Here, the author Philippe Sands QC, a Professor of Law at University College London and a barrister at Matrix Chambers, discusses the works that inspired his Baillie Gifford Prize longlisted book.
Image: reproduction of the original, hand-written notes by Lauterpacht and Lemkin, showing the very first documented usage of the terms 'genocide' and 'crimes against humanity'


East West Street draws upon a multitude of influences, some consciously, others not. At its conclusion the reader will find a lengthy list of writings on which I have drawn, and a return to it reminds me of the wealth of remarkable material on which I was able to draw. Four works had a particular significance.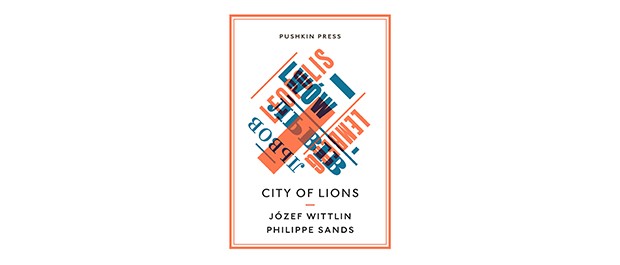 Since the book has at its heart the city of Lemberg/Lwow/Lviv, it is appropriate to mention in first breath the extraordinary essay written in 1946 by the Polish poet Jozef Wittlin, which he titled Moj Lwòw (My Lviv), a sensual and lyrical paean to the city of his lost childhood, written whilst in exile. This deep cry of love and pain had not been available in English, so I am delighted that the large hole will be filled in October 2016, when the very fine translation by Antonia Lloyd-Jones will be published as City of Lions, together with some wondrous photographs by prize-winning Diana Matar.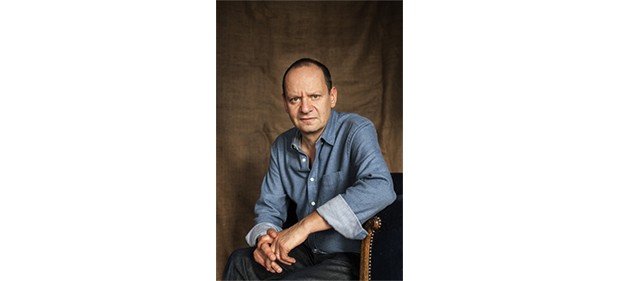 Photo: Philippe Sands QC (c) Orion Books
A second must-read is the record kept by Dr Gustave Gilbert, the US Army psychologist who was charged with attending to the needs of the Nazi defendants (largely, one suspects, to stop any more of them following in the footsteps of Robert Ley, the defendant who committed suicide before the trial, began). This was published in 1947 as Nuremberg Diary, and is as gripping, remarkable and improbable as any account from the inside as one could imagine. I read it in a single sitting, over one weekend.


A third recommendation is the series of essays by Janet Flanner, the New Yorker's Europe correspondent in the 1930s and 40s. She wrote a number of 'Letters from Nuremberg' that evoke key moments of the trial as no one else could or did (my personal favourite is the March 1946 Letter that has at its heart the hopelessly failed cross-examination of Goering by chief prosecutor Robert Jackson, a copy of which I found stuck into the family scrapbook of the presiding judge at Nuremberg). Many may be found in a supremely entertaining collection published in 1972 (Paris Was Yesterday). This makes clear that she – along with Martha Gellhorn and Rebecca West – caught the atmosphere and details of the trial in ways that no man ever did, or probably could.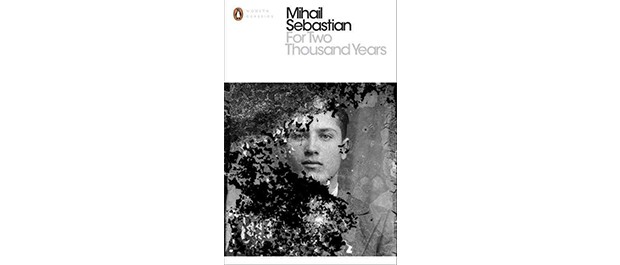 The final work is Niklas Frank's memoir of his father Hans Frank – Nuremberg defendant no. 7, the Butcher of Warsaw, and formerly Hitler's personal lawyer. This was first published in German as Der Vater (1987), and later in an abridged English version (In the Shadow of the Reich, 1991). Niklas detests this version for the removal of some of the dirtiest and strongest bits. This is surely the most excoriating and vicious attack on a father ever written by a son, and one that deserves a broader audience.

Other influences? No writer influences East West Street more than Stefan Zweig, and his touch – the acuteness of the observation of detail, the sense of political moment and era – informs each page of my book. Start with Beware of Pity, then make your way to The World of Yesterday, and weep for where Europe has come from and to where it may yet be on the cusp of return. You might too want to take in a touch of Joseph Roth, who lived in Lwów for several periods of his life, reflected in his Letters, so wonderfully translated by Michael Hoffmann. The next stop after that will surely be Curzio Malaparte's Kaputt (1944), which includes a painfully rich account of life under the Nazis in Poland and Romania and which may (or may not) oscillate between fact and fiction. If you need more, head toward the recent and excellent translation of Mihail Sebastian's For Two Thousand Years (1934, tr. 2016).



Listen to an extract from East West Street:


×
Download the Waterstones App
Would you like to proceed to the App store to download the Waterstones App?
Reserve online, pay on collection


Thank you for your reservation
Your order is now being processed and we have sent a confirmation email to you at
When will my order be ready to collect?
Following the initial email, you will be contacted by the shop to confirm that your item is available for collection.
Call us on or send us an email at
Unfortunately there has been a problem with your order
Please try again or alternatively you can contact your chosen shop on or send us an email at