Blog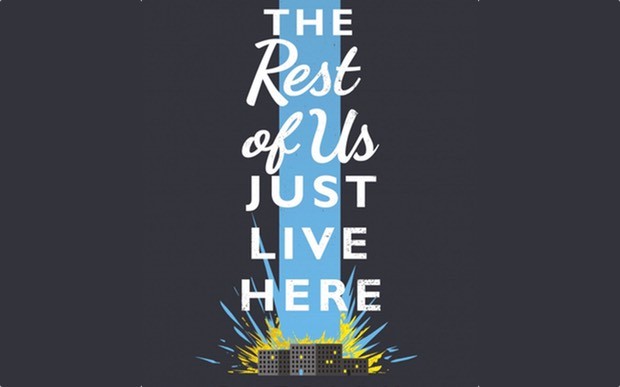 Patrick Ness introduces The Rest of Us Just Live Here
Enough about the 'Chosen One', what about the 'Unchosen One'?

There are lots of books about 'Chosen Ones', the person who fulfills their destiny to save the world. But Patrick Ness wasn't interested in writing about 'the Chosen One', instead he opted to write about Mike, 'the Unchosen One'.


"All the chosen ones get their own books so why doesn't Mike, ever get his own book?" says Ness. "In a way, this is the book of Mike. The guy who just wants to have lunch with his friends without the school being blown up. He wants to go to prom without vampires invading. He wants to graduate and get out of his hometown before some immortal race destroys the town again."

For every time Harry Potter catches the snitch or finds another secret passage, there's hundreds of other children who are sat in their dorms just getting on with their homework. Or watching from a distance and knowing they're not special enough to take part in the adventure.


"This is a story for that kid. And it's a story about that exquisitely painful moment when you find out that that's actually not true. That there is good stuff. That there is love. So that's what this book is about. It's about the unchosen one in all of us."


We're also delighted to have an exclusive signed Waterstones edition of The Rest of Us Just Live Here with a lovely matte finish cover and fancy gilden edges. It's lovely.