Blog
Patrick Bishop Recommends the Best History Books of the Year
Patrick Bishop, bestselling military historian and author of Bomber Boys, Fighter Boys and a new history of the RAF, Air Force Blue, presents his choice of the best history books of 2017.
Good history should make you think, either revealing something you didn't know about, or making you reconsider something you thought you did. My picks for the year fall firmly into this category. I'd never come across Iris Origo's account of living under Fascism and German occupation [War in Val D'Orcia, An Italian War Diary 1943-1944] which first saw the light of day just after the end of the war and has been reissued by Pushkin Press, which does a great job of bringing forgotten gems to new audiences.
Origo was an Anglo-American married to an Italian landowner who presided over a vast estate in Tuscany. They were rich, cultured and well-connected but their good fortune was tempered with a strong sense of noblesse oblige. The war would test this sentiment to the limit. The couple took in working class kids evacuated the industrial towns of the north, which it should not be forgotten were regularly blitzed by Allied bombers, and sheltered escaped British and American prisoners of war, partisan fighters and Italian boys trying to evade the Fascist and German authorities trying to scoop them up as cannon fodder.
The diaries bring home with stark clarity something that has never been fully appreciated here and that is just how awful the war was for the Italian people. The fact that Italy was on the wrong side has blinded us to its sufferings. There was little enthusiasm for Mussolini's decision to join the Axis and the feeling that it was a disastrous miscalculation was soon confirmed.
Early success was followed by endless defeats before the country was turned into a battleground with the civilian population caught in the crossfire. Betrayed by their political and military leaders, people had to rely on each other. The diaries give the lie to the slur that Italians somehow lack courage. In the entries, all the more effective for being cool and unemotional Origo provides numerous examples of the humanity of the Italian peasantry towards PoWs and Jews which would have resulted in death if their kindness had become known to the Fascists and Nazis occupiers. The message is an uplifting one – that ideologies which exalt cruelty can never manage to extinguish human decency.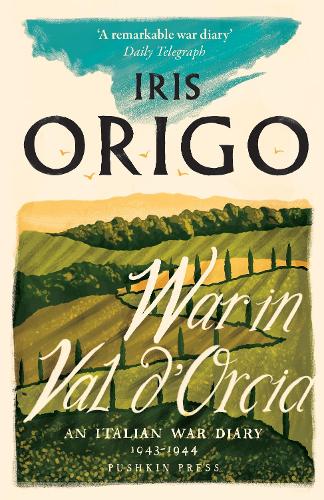 Paperback
Usually dispatched within 48 hours
The bestselling diaries of WWII in Tuscany, and the struggle to save the children and the rural way of life.
The malign weirdness of Nazism is illuminated brilliantly in Roger Moorhouse's The Third Reich in 100 Objects – A Material History of Nazi Germany. Moorhouse always manages to find something new and thought provoking to say about what must be the most thoroughly ploughed field of modern history and this format is perfectly matched to his talents. The items he has chosen range from Goering's suicide capsule to Rudolf Hess's underpants, each one throwing a shaft of light on the ghastly landscape that Hitler created. One striking feature is Nazism's modernity, and the way it eagerly embraced what should have been liberating new technologies to pursue its ends. Among the objects is a canister of Zyklon-B, the agent used in the gas chambers. I was unaware that it was first used as a pesticide. But as Moorhouse chillingly points out, 'given that the Nazis viewed their racial enemies as little more than vermin, it is brutally logical that Zyklon-B would in time, also be used for the killing of human beings.'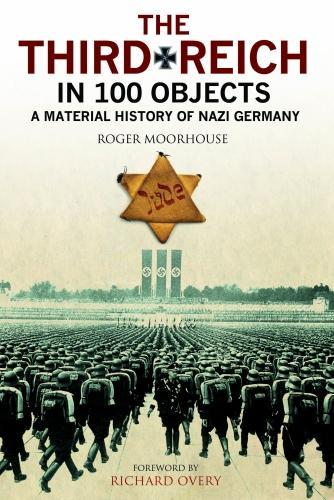 Hardback
We can order this from the publisher
UK delivery within 4-5 weeks
Collated by two leading historians of the Third Reich and Nazi Germany, this is the first book of its kind for the Second World War
We live in an age when religion has come back to bite us. The liberal notion that material and social progress would consign faith to the dustbin of history has turned out to be mistaken. The study of faith and its effects, both good and bad, is thus undergoing a bit of a revival. An outstanding example is Alec Ryrie's Protestants – The Radicals Who Made the Modern World. Ryrie is Professor of the History of Christianity at Durham University and a Church of England lay preacher, though his belief in no way clouds his objectivity. After a golden age exemplified by the work of the likes of Hugh Trevor-Roper, AL Rowse and AJP Taylor who reached out from their ivory towers to produce great popular works, academic history subsided into narrow specialisation and introspection. That phase is thankfully over and Ryrie has produced a deep but accessible book that tells the fascinating story of radical Christian thought from Luther to 21st Century China which has the world's fastest growing Protestant population, all the time convincingly demonstrating the profound effect it has had on shaping our lives today.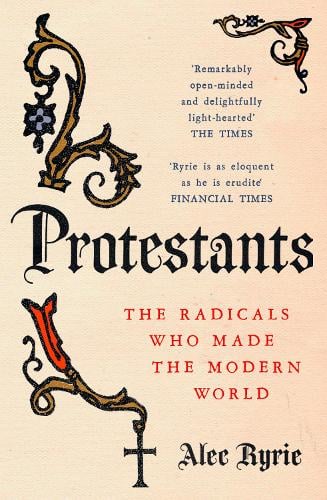 Paperback
Usually dispatched within 48 hours
Five hundred years ago Protestant Christianity began with one stubborn monk. Today, it includes a billion people across the globe. The upheaval Martin Luther triggered inspired one of the most creative and destructive movements in human history. On the 500th anniversary of Luther's rebellion, this spectacular global history traces the revolutionary faith that shaped the modern world.
×
Download the Waterstones App
Would you like to proceed to the App store to download the Waterstones App?
Reserve online, pay on collection


Thank you for your reservation
Your order is now being processed and we have sent a confirmation email to you at
When will my order be ready to collect?
Following the initial email, you will be contacted by the shop to confirm that your item is available for collection.
Call us on or send us an email at
Unfortunately there has been a problem with your order
Please try again or alternatively you can contact your chosen shop on or send us an email at