We regret that due to the technical limitations of our site, we are unable to offer eBooks or Audio Downloads to customers outside of the UK.
For further details please read our eBooks help.
Blog
Dive into our Summer holiday Book Club
Just in time for your holiday, here's our latest batch of brilliant Book Club reads...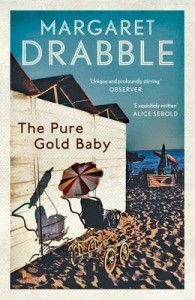 The Pure Gold Baby is the story of Anna, a little girl with a luminescent quality, her mother, Jess, and the community that envelops them. A happy child, Anna is the unchanging core of this journey spanning decades and continents through the lives of those that love her. This profoundly engaging portrait of family, friendship, and the way we care for each other is a powerful reminder, if one were needed, of Margaret Drabble's literary greatness.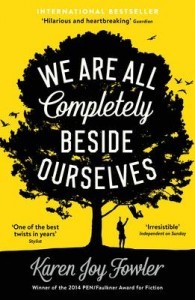 Before reading this book, most of the publicity I'd seen about it had been about "the twist" - which was original and pretty great - but what I loved most about this book was purely the writing and the depiction of a family broken into pieces by a terrible loss. Rosemary is a wonderful character, she stayed in my thoughts long after finishing the book. Smart, funny and heartfelt.
Lesley, Waterstones Dundee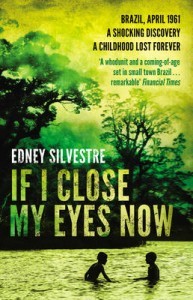 If I close my eyes now, I can still feel her blood on my fingers. If only I had closed my eyes then, or kept my mouth shut, not told anyone about our discovery by the swimming hole, we could have gone back to dreaming about spaceships. A horrifying discovery by two young boys while playing in a mango plantation marks the end of their childhood. As they finally open their eyes to the adult world, they see a place where storybook heroes don't exist but villains and lies do...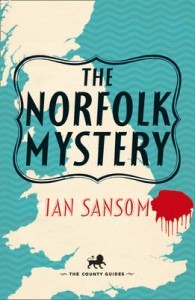 A thrilling new detective series The County Guides, where every county is a crime scene and no one is above suspicion. Lovers of Miss Marple and Holmes and Watson will adore this series. It is 1937 and disillusioned Spanish Civil War veteran Stephen Sefton is stony broke. So when he sees a mysterious advertisement for a job where "intelligence is essential", he applies. Thus begins Sefton's association with Professor Swanton Morley, an omnivorous intellect. Morley's latest project is a history of traditional England, with a guide to every county. They start in Norfolk, but when the vicar of Blakeney is found hanging from his church's bellrope, Morley and Sefton find themselves drawn into a rather more fiendish plot. Did the Reverend really take his own life, or was it - murder?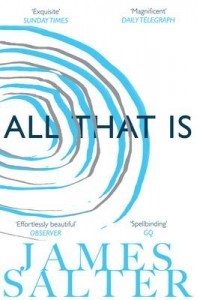 All That Is explores a life unfolding in a world on the brink of change. The life is that of Philip Bowman and we see his formative experiences as a young naval officer in battles off Okinawa, his post-war career as a book editor in New York, his trips to the great European cities - for publishing parties in London, romantic holidays in Paris. But despite his success, what eludes him is love. His first marriage goes bad, another fails to happen, finally he meets a woman who enthrals him before setting him on a course he could never imagine for himself. James Salter's dazzling, seductive and haunting novel offers a fiercely intimate account of the great shocks and grand pleasures of being alive.
Read about James Salter's appearance with George Saunders at the Hay Festival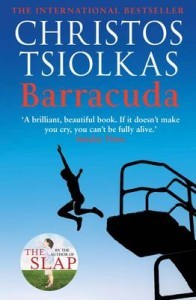 From the author of the fantastic and bestselling novel The Slap, comes Barracuda. Daniel Kelly, a talented young swimmer, has one chance to escape his working-class upbringing. His astonishing ability in the pool should drive him to fame and fortune, as well as his revenge on the rich boys at the private school to which he has won a sports scholarship. Everything Danny has ever done, every sacrifice his family has ever made, has been in pursuit of his dream. But when he melts down at his first big international championship and comes only fifth, he begins to destroy everything he has fought for and turn on everyone around him. Tender and savage, Barracuda is a novel about dreams and disillusionment, friendship and family. As Daniel Kelly loses everything, he learns what it means to be a good person - and what it takes to become one.
Read Christos Tsiolkas on Graham Greene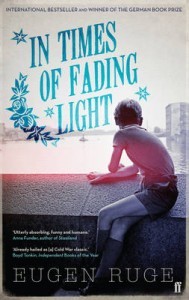 In Times of Fading Light begins in 2001 as Alexander Umnitzer, who has just been diagnosed with terminal cancer, leaves behind his ailing father to fly to Mexico, where his grandparents lived as exiles in the 1940s. The novel then takes us both forward and back in time, creating a panoramic view of the family's history: from Alexander's grandparents' return to the GDR to build the socialist state to his father's decade spent in a Gulag for criticising the Soviet regime to his son's desire to leave the political struggles of the twentieth century in the past. With wisdom, humour and great empathy, and drawing on his own family history, Eugen Ruge majestically traces the stories of both this particular family and the GDR, while exploring the tragic intertwining of politics, love and family under the East German regime.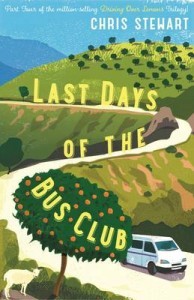 It's two decades since Chris Stewart moved to his farm on the wrong side of a river in the mountains of southern Spain and his daughter Chloe is preparing to fly the nest for university. In this latest, typically hilarious dispatch from El Valero we find Chris, now a local literary celebrity, using his fame to help his old sheep-shearing partner find work on a raucous road trip; cooking a TV lunch for visiting British chef, Rick Stein; discovering the pitfalls of Spanish public speaking; and, most movingly, visiting famine-stricken Nigera for Oxfam. Yet it's at El Valero, his beloved sheep farm, that Chris remains in his element as he, his wife Ana and their assorted dogs, cats and sheep weather a near calamitous flood and emerge as newly certified organic farmers. His cash crop? The lemons and oranges he once so blithely drove over, of course.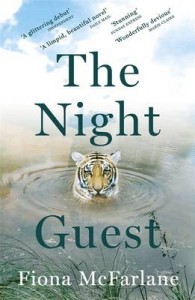 This is a fantastic novel about an isolated retiree whose questionable mental awareness leads to a fascinatingly unreliable (or is it?) narrative describing the arrival of Frida into Ruth's life. There is a palpable sense of foreboding which builds as the story develops and it ends in a satisfyingly realistic way. It's brilliantly written and the characters are really memorable. I'd highly recommend this to anyone.
Joe, Waterstones Doncaster
Read Fiona MacFarlane on writing The Night Guest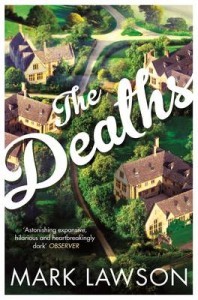 "The Eight" are four couples who have everything money can buy, perfect afluent lives in the Buckinghamshire commuter belt..... at least that is what everyone thinks. In fact one family will be found dead in the opening chapter of this story. As the rest of the book unfolds, we discover more about the hidden details of each couple to reveal the identities of the victims and the motives behind the murders. Lawson manages to maintain the uncertainty about which family has been killed until about three quarters of the way through the book. The author really does keep you guessing, and it is only after the final details of the deaths are revealed that the reader can see the truth. This book is both a social commentary on the UK just after the financial crash, as well as being both comic and tragic in parts. An enthralling read.
Becky, Waterstones Bedford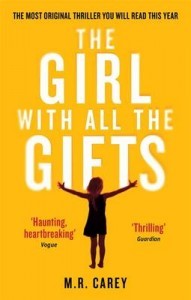 Lots of our Booksellers read this hardback and loved it - so it is no surprise that it has made it on to our Book Club list. A compelling story about Melanie. Every morning, Melanie waits in her cell to be collected for class. When they come for her, Sergeant Parks keeps his gun pointing at her while two of his people strap her into the wheelchair. She thinks they don't like her. She jokes that she won't bite. But they don't laugh. Melanie is a very special girl.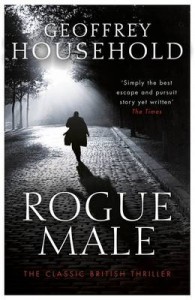 Rogue Male is an enduring classic, written in 1939 that we think deserves highlighting. An Englishman plans to assassinate the dictator of a European country. But he is foiled at the last moment and falls into the hands of ruthless and inventive torturers. They devise for him an ingenious and diplomatic death but, for once, they bungle the job and he escapes. But England provides no safety from his pursuers - and the Rogue Male must strip away all the trappings of status and civilization as the hunter becomes a hunted animal.
Check back every Thursday for extracts and guest posts from the authors of our Summer holiday Book Club selection - and tell us what you think of our Book Club books on Twitter using #Wbookclub