Navigation
Search
Books

Dinosaurs Love Underpands

Claire Freedman, Ben Cort

Deep Sea Monsters

Igloo

Dinosaurs Love Underpands

Claire Freedman, Ben Cort

Deep Sea Monsters

Igloo
We regret that due to the technical limitations of our site, we are unable to offer eBooks or Audio Downloads to customers outside of the UK.
For further details please read our eBooks help.
Blog
Our spring Book Club
We're very excited to share with you our latest Book Club selection...
Fact, fiction, and the space between - our spring Book Club is packed with books we love and we're sure you will too. Here's a quick introduction to each of them - but check back weekly to find out what our Waterstones Cardholder reading group thought of each book in our Book Club podcast – or just subscribe on iTunes.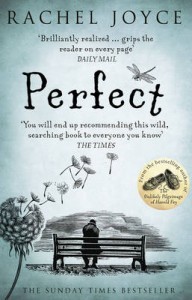 The "perfect" start to our March Book Club. The second novel from Rachel Joyce, author of one of our most beloved Book Club picks: The Unlikely Pilgrimage of Harold Fry. A deeper read than its predecessor, it's about anything but perfection. Telling two seemingly separate stories, one set in 1972 and one set in the present day, Joyce masterfully draws them together. There's a sadder, at times more harrowing journey here than in The Unlikely Pilgrimage..., but at the end we are left with hope. It's hard-won, and all the better for it.
Watch an interview with Rachel Joyce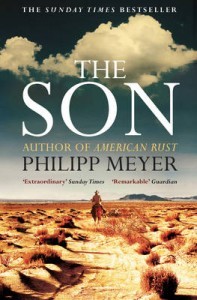 The Son, Philipp Meyer (eBook)
Despite drawing favourable comparison to William Faulkner, Cormac McCarthy, Gabriel García Márquez and more, Philipp Meyer's The Son forges a fresh new path through fiction. An immersive, overwhelming Texan epic, it traces the streak of violence shot through 200 years of the McCullough family. Like all great books it tells several stories. Like all great epics, its focus is intimate. Like all modern classics, it's difficult to believe it was written in our lifetime. Meyer does the almost impossible here, moving, shocking and informing the reader whilst riotously entertaining them with every line.
Watch an interview with Philipp Meyer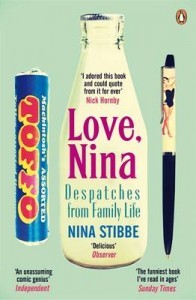 Love, Nina, Nina Stibbe (eBook)
Shortlisted for our Waterstones Book the Year this biography tells the life of Nina Stibbe through her letters home. In the 1980s Nina moved from Leicester to London to become a nanny for a wealthy family living in Hampstead. This book is the collection of letters she wrote to her sister back home. An hilarious and touching account of Stibbe's experience, including encounters with the likes of Alan Bennett.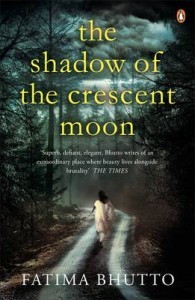 The Shadow of the Crescent Moon, Fatima Bhutto (eBook)
Fatima Bhutto's debut novel, this story beings and ends one rain swept Friday morning in Pakistan. Three brothers meet for breakfast and three hours later their day will end in devastating circumstances. The Shadow of the Crescent Moon chronicles the lives of five young people pushed into making terrible choices. Amidst all the events that unfold is one woman, at the centre of it all.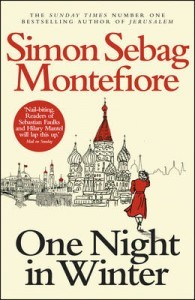 One Night in Winter, Simon Sebag Montefiore (eBook)
An historical novel set in 1945 Russia. Based on real events, the fear and tension is palpable from the first page. As Stalin celebrates victory over Hitler, shots ring out. A teenage boy and girl, the children of high ranking soviet officials, are found dead. As an investigation is mounted by Stalin himself, personal secrets are uncovered. Children are forced to testify against each other and their parents. And in an environment where the smallest mistake might be punished by death. Sebag Montefiore's expertise and passion for the subject makes for a remarkably transportive read.
Read about Simon Sebag Montefiore's appearance at the Hay Festival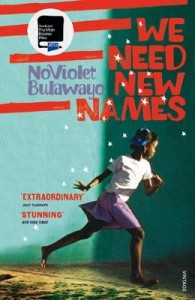 We Need New Names, Noviolet Bulawayo, (eBook)
A stunning debut novel, shortlisted for the Man Booker last year. Set in a shanty called Paradise, Darling and her friends find mischief and adventure but the dream is to get out. They dream of America, Dubai, Europe, where Madonna, Barack Obama and David Beckham live, true paradise. This dream comes true for Darling but like thousands of others trying to make a new life for themselves somewhere new there are challenges. Challenges for her and those she left behind, is this new paradise really a paradise at all?
Read the opening of We Need New Names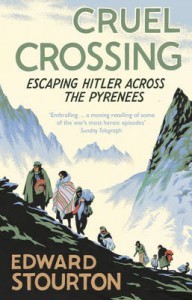 Cruel Crossing, Edward Stourton (eBook)
In Cruel Crossing, Edward Stourton explores the little known history of the WW2 escape routes through the Pyrenees from France to Spain. Even for the physically fit this was a treacherous journey, and many didn't make it. Their bravery is celebrated still today with an annual trek in July along the toughest route - le Chemin de la Liberté. Drawing on interviews with the few remaining survivors and the families of those who were there, Edward Stourton's vivid history of this little-known aspect of the Second World War is shocking, dramatic and intensely moving.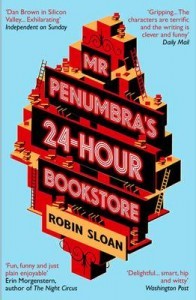 Mr Penumbra's 24 Hour Bookstore, Robin Sloan (eBook)
A Bookseller favourite for obvious reasons. Mr Penumbra's 24-Hour Bookstore is an original, thoughtful and funny novel. Combining a passionate love of books with a mystery, Robin Sloan has written a sure fire cult favourite. Clay Jannon is hired to work in a very small, but very tall bookshop. The job is mysterious, the books are unusual and the clients are eccentric. Soon, Clay starts to think that the customers are members of a secret society. A love letter to books, binding and the written word.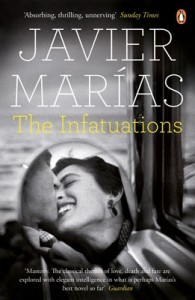 The Infatuations, Javier Marias (eBook)
Marias has enjoyed a well-deserved re-evaluation by the reading public with Penguin's beautiful modern classic reissues. The Infatuations comes in the wake of that re-evaluation, and is perfectly poised to send him into a new stratosphere of readership. At the novel's heart is a murder mystery, but this conceit is completely re-imagined and re-tooled to act as an examination of love, life and morality. This is the kind of overlooked, under-loved writing which Waterstones Book Club was created to champion and Marias's work represents a truly singular pleasure.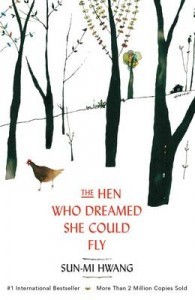 The Hen Who Dreamed She Could Fly, Sun-mi Hwang
This book has won the heart of readers in Korea and now is making its way around the world, where it has the potential to inspire generations of readers. The Hen Who Dreamed She Could Fly is the story of a hen named Sprout. Cooped up in a barn, forced to lay eggs on command only to have them taken away to Market, she dreams of freedom. Every morning Sprout sees a glimpse of the outside world through the barn doors, where animals roam free and she hatches a plan to escape. This unforgettable story is an allegory for individuality and motherhood, a beautifully illustrated edition that captures an incredible journey.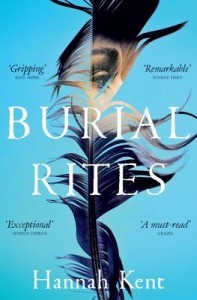 Burial Rites, Hannah Kent (eBook)
A tightly plotted debut novel based on real events, Burial Rites is a story of love and betrayal told against the backdrop of Iceland's barren beauty. In 1829, the country's last public execution took place: a man and a woman convicted of murder. There were no prisons in Iceland, so the condemned woman was held for the winter before her execution on a farm where she'd lived as a young girl, guarded by the farmer's wife and daughters. Burial Rites is the story of that winter. A master-class in building tension, this is a haunting, compulsive character study which avoids easy answers for something far darker and more interesting.
Watch an interview with Hannah Kent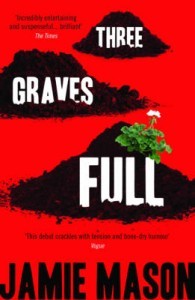 Three Graves Full, Jamie Mason (eBook)
'There is very little peace for a man with a body buried in his backyard.'
So begins Three Graves Full - an offbeat murder mystery that calls to mind the Coen Brothers at their black-humoured best. Jason killed a man and buried him in his garden 18 months ago. Before we can quite discover why, his gardeners find two more bodies he knew nothing about in his back garden. What follows is by turns funny, farcical and affecting. Mason's skill is to do all of these things without letting one diminish the other.