We regret that due to the technical limitations of our site, we are unable to offer eBooks or Audio Downloads to customers outside of the UK.
For further details please read our eBooks help.
Blog
Our fantasy Three Musketeers cast
With the BBC's new version of Alexander Dumas' The Three Musketeers hitting our screens this weekend, we thought we'd pull together our own dream Musketeers cast list...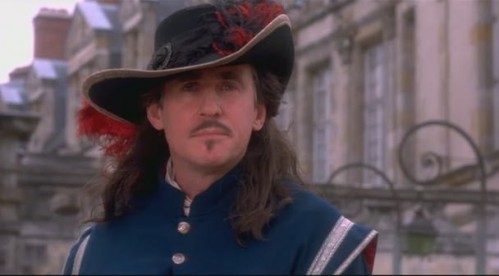 d'Artagnan
As played by: Michael York, Gene Kelly, Chris O'Donnell, Gabriel Byrne, Ken Welsh, Luke Pasqualino
The impetuous young Gascon who comes to Paris to join the Musketeers, immediately gets beaten up by the Comte de Rochefort, before causing offence to each of the three musketeers in turn and ending up having to fight three duels in the same day. Ultimately though, despite his youth, d'Artagnan becomes respected by his fellow musketeers for his skill with a sword, as well as his cunning. Michael York may well tick many of the boxes for the young d'Artagnan, we're going with Gabriel Byrne here - who plays him as an older man in the (pretty awful) film of The Man in the Iron Mask. Though dashing enough, York is just that bit too clumsy to be believable whereas Byrne has the gravitas that a leader of men needs. Shame he didn't play him in a different film ...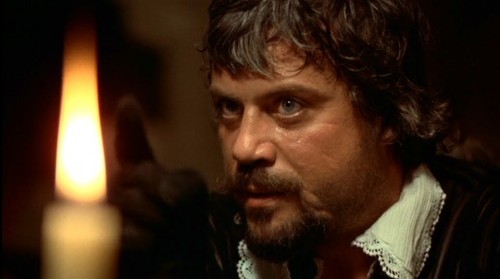 Athos
As played by: John Malkovich, Kiefer Sutherland, Oliver Reed, Tom Burke, Matthew Macfadyen
The oldest musketeer initially appears as a drunken brute, albeit one with an air of rugged nobility, and we eventually discover that he is in fact a nobleman - none other than the Count de la Fère, and Milady de Winter's ex-husband. It can only be Oliver Reed for Athos - he of course does drunk like nobody else could, but it is the way his secret past smoulders from his every glance that makes him the perfect choice.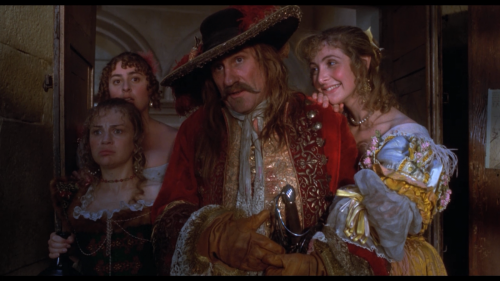 Porthos
As played by: Frank Finlay, Oliver Platt, Gerard Depardieu, John Rhys-Davies, Ray Stevenson, David Ogden Stiers
Loud, obnoxious, flamboyant and portly, Porthos is nonetheless a loyal and courageous member of the group. Yes, he may be there for comic relief, but he has to be a credible fighting force - and a compassionate one. We're choosing the French actor turned tax-dodging Russian resident Gerard Depardieu as our perfect Porthos: brash, boisterous, and oblivious, one cannot deny that he still turns in the goods when needed.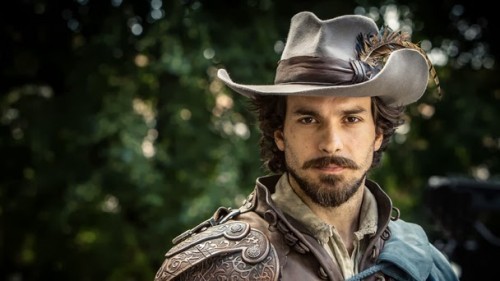 Aramis
As played by: Richard Chamberlain, Jeremy Irons, Nick Moran, Lloyd Bridges, Charlie Sheen, Santiago Cabrera
Lover, fighter, poet, priest... and the name of an aftershave made famous in Friends. The deeply devout Aramis is something of an enigma - and the ladies love him for it. But perhaps not as much as he loves himself, although unlike Porthos (and Charlie "#winning" Sheen) he's not one to blow his own trumpet. We're not sure anyone has done Aramis justice on screen - yet. So we're hoping for the BBC's choice, Santiago Cabrera, to deliver the goods. Fingers crossed.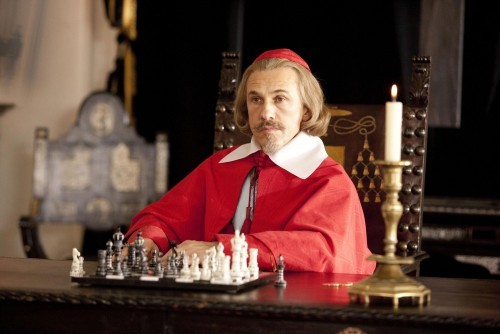 Cardinal Richelieu
As played by Christoph Waltz, Christopher Logue, Peter Capaldi, Tim Curry, Charlton Heston, Vincent Price
As with many of the characters in Dumas' classic, Richelieu was based on a real person. A real person who would probably have plenty to say in a libel court about his characterisation as a cunning, manipulative man with his eye not only on King Louis' throne, but on his wife. The Richelieu of real life was certainly a master statesman, with spies and suspicions, but Dumas does take things a bit far. That said, he makes sure to paint Richelieu as not entirely villainous - even d'Artagnan is reasonably chummy with him at the end. So, dangerous, cunning, charming... Christoph Waltz. Yes, Peter Capaldi will no doubt be brilliant, but Waltz's sinister smile sends shivers that would leave even Malcolm Tucker cowering in silent fear.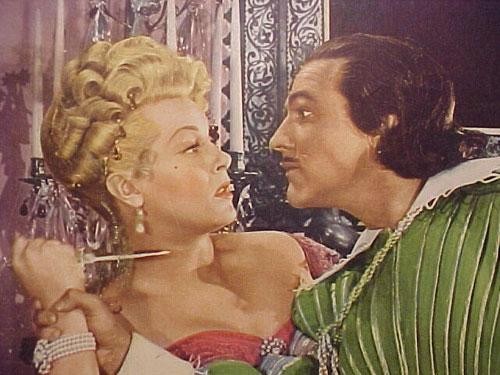 Milady de Winter
As played by: Lana Turner, Fay Dunaway, Mila Jovovich, Maimie McCoy, Rebecca De Mornay
Beautiful and deadly, Milady is the siren of Dumas' novel - using her feminine wiles to lure men to their deaths. This remorseless femme fatale is presented as the ultimate evil in the novel, even more so than Richelieu, and receives no redemption. So, we've gone for one of the original screen sirens, Lana Turner, who played Milady in 1948 with Gene Kelly as d'Artganan. It allows the viewer to finally identify with the devilish Milady - since who wouldn't want to kill Gene Kelly playing a Frenchman?
Comte de Rochefort
As played by: Christopher Lee, Ian Keith, Michael Wincott, David Schofield
Old Scarface. Rochefort is one of the first characters we, and indeed d'Artagnan, meet in the book - though we don't discover his name until its end. As an anonymous agent of Richelieu, the man from Meung with the scar across his cheek is an ominous presence throughout the book. Christopher Lee is a natural lurker - having honed the technique in his Hammer years - and the air of quiet threat he carries in his elegant height lends itself to the part.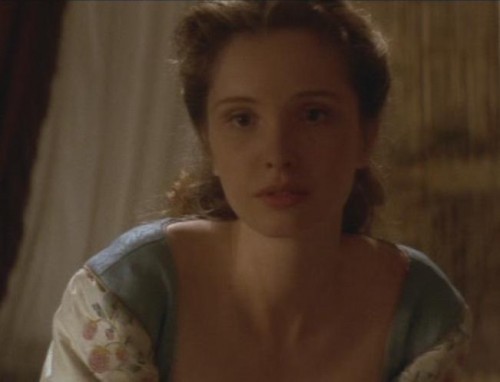 Constance Bonacieux
As played by: Tamla Kari, Julie Delpy, Gabriella Wilde, Raquel Welch, June Allyson
The ultimate damsel in distress. If there's trouble to be in, the consort to the Queen, Constance Bonacieux is your woman. Forever being abducted, rescued, seeking a place to hide, escaping or generally in need of assistance, Constance is the woman of d'Artagnan's dreams - probably since she keeps him so busy. Married, and apparently faithful to her husband, Constance is just that: a constant. Until she gets murdered. Anway, we're going with Julie Delpy for our final member of the core cast. This is mainly because she has the innocent look about her which seems to fit, but also because we think that others like Raquel Welch could probably handle themselves quite well in a fight if it came to it.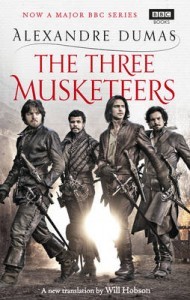 You can Reserve & Collect the new translation of Alexandre Dumas' The Three Musketeers by Will Hobson from your local Waterstones bookshop (http://bit.ly/1acwjEt), buy it online at Waterstones.com (http://bit.ly/1acwiQI) or download it in ePub format (http://bit.ly/1acwoIa)