Blog
Nowhere Men - Five Real Musicians in Fiction
Paul Doran has chosen five of the best instances when a real-life musician wanders onto the page of a book.
I'm sure if you were to look close enough at the literary awards of previous years you could spot all kinds of trends and themes running through the winning entries, findings that highlight broader reflections of our cultural history. I haven't done that – I have a family and a job, and a cat – but even the most casual glance at some of the major awards this year reveals a common thread.
Marlon James's A Brief History of Seven Killings won the Man Booker Prize 2015, and Kevin Barry's Beatlebone has just claimed the prestigious Goldsmiths Prize. James's novel delves deep into an assassination attempt on Bob Marley in 1976, while Barry's story travels with a very lost John Lennon two years later as he winds his way to and fro along the west coast of Ireland in search of his private island, Dorinish. Yes, this seems to be the year for fictional accounts of real musicians. And, while two books may not quite constitute a trend, these two wonderful novels – they both are truly brilliant – got me thinking about others I had read.
You will no doubt notice that there is an imbalance in the list. There are no female musicians included at all, although I did look for them. I honestly cannot explain why this might be. I scratched my head for days, and walked back and forth in front of shelves expecting something to jump out. Surely, Billie Holiday, Nina Simone, Janis Joplin or Bessie Smith all led lives that were just as interesting as Marley or Lennon, if not more interesting. Certainly Patti Smith, Carrie Brownstein and Kim Gordon have all written recent works of non-fiction that rank as some of the best books of the last year. But I couldn't find a single novel that would fit this list. Maybe it's time to write some. Dibs on Sister Rosetta Tharpe.
---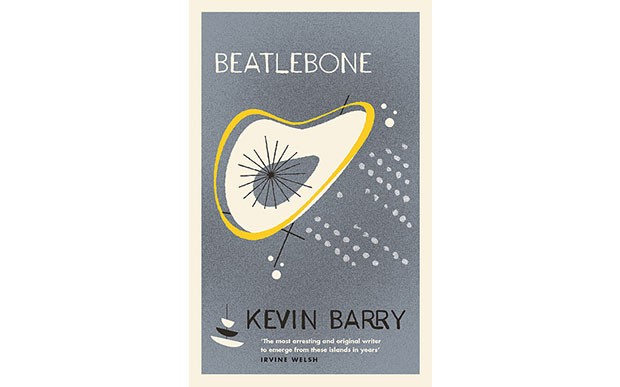 Beatlebone – Kevin Barry
"He sets out for the place as an animal might, as though on some fated migration. There is nothing rational about it nor even entirely sane and this is the great attraction… He will spend three days alone on his island. That is all he asks… He is so many miles from love now and home. This is the story of his strangest trip."
Beatlebone describes a journey that may or may not be grounded in fact. In 1978, John Lennon sets out to find the island of Dorinish. It was his island, that much is true. He bought it in the 1960s and was known to visit it on a few brief occasions. Kevin Barry's story jumps on the rumour that he may have visited it one last time, in secret, during a period in which he was trying to find his feet again after years of addiction.
Barry paints an unmistakable portrait of Lennon here. The dry wit, the mercurial temper, the surreal humour are all pitched perfectly. You can hear him as you read. At the same time, this is where the familiar John ends and the mysterious one begins. Everything about the singer's life in the past, and the wider present, are acknowledged only in the vaguest of terms. You get the impression that maybe he just does not want to talk about personal matters, having been grilled about them for years by people hoping to sell on a story, but there is also the sense that he is unsure about his own wider place in the world. He focusses on the present moment as much as he can, as well as on his destination. All the while he tries to escape the attentions of 'the pressmen' forever dogging him. It is telling that the only familiar music directly mentioned here – aside from sly lyrical Beatles references – is a Brian Wilson song.
As with the best stories of journeys or quests, it isn't the arriving that matters, it's the getting there. Kevin Barry's ear for dialogue, and the voices he gives his characters, make you want to settle into the backseat and just listen. There's a reason that this book is number one on this list, and in a fair world it would be number one on many others.
---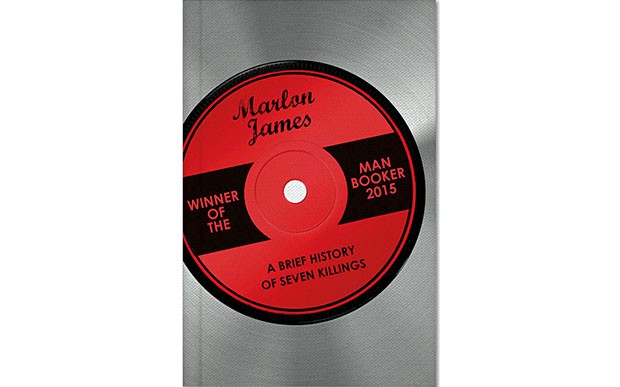 A Brief History of Seven Killings – Marlon James
In 1976 a group of Kingston gang-members tried to assassinate Bob Marley and failed. The singer was shot in the arm and chest but was able to perform at a peace rally two days later. You could say that this is what this novel is about, and you wouldn't be wrong, but if you ever found yourself trying to explain the other strands that make up the rest of this story you would soon need to draft in a flipchart and an awful lot of coloured pens.
A Brief History of Seven Killings may be about Bob Marley, but it is also about his friends, his entourage, the gangsters who tried to kill him and the intelligence agents who gave them the nod. It is about ordinary people who have nothing but their honesty or notoriety, their polished English or their rich patois. Every one of them has a voice – and these voices are what makes this such an extraordinary book – except for Marley. We never hear the musician speak and, in fact, we barely even hear his name. Once we overhear the word 'Bob', and again a slip of the name 'Marley'. To everyone though, he is 'The Singer'.
In a way it seems as if he is almost not a character in Marlon James's novel. It is as if he is missing entirely. But listening to those many other characters, with their wonderful, natural voices, the reader begins to piece together a full picture of how The Singer acts, what he thinks, what he wants for Kingston and what he makes of the world. And as this novel widens out, far past the episode of the attempted murder, it becomes clear how everything before and after hinges on that brief moment, and on the unique power The Singer holds over the ghettoes of Kingston.
As I said above, something about these musicians seems to belong to all of us, whether they are happy with that or not. The Marley in this novel is one that, even in the prime of his life, already belongs to everybody else. He is fought over by gangsters, politicians, religious figures and former lovers. James even gives voice to the fight between life and death. Somewhere amidst all these clashes though, is a man who seems above it all, as if he exists in a different realm. It almost has the feel of something religious.
---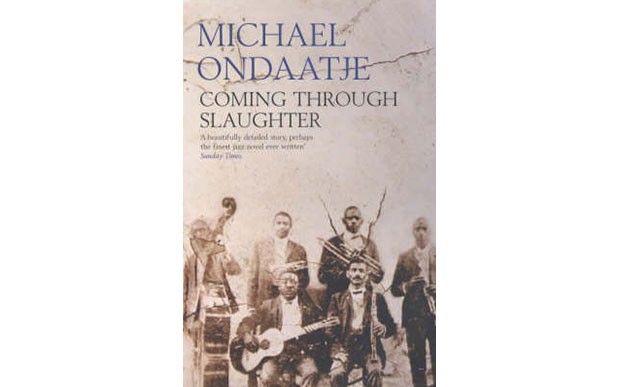 Coming Through Slaughter – Michael Ondaatje
"Where did he come from? He was found before we knew where he had come from. Born at the age of twenty-two. Walked into a parade one day with white shoes and red shirt. Never spoke of the past. Simply about which way to go for the next 10 minutes."
Buddy Bolden is a legend of New Orleans jazz and there's nobody still alive that knows how his music sounded. His cornet playing was distinctive and spontaneous. People who did hear it in 1900 said it sounded like no other player they'd ever come across, but Bolden was scared of imitators, and early jazz music was rarely deemed suitable for recording, so no matter how good it might have been, we will never hear it.
That was undoubtedly a sad fact to Ondaatje when he was writing this novel nearly forty years ago, but today, in the age of YouTube and Spotify, there is something about it that seems almost infuriating. However you might feel, the sense of mystery it lends to the performer's life makes a perfect basis for a novel.
I knew a little bit about Bolden from school. My A Level in music had a module in Jazz, and his name was one of those that really seemed to 'mean something', even if I never quite figured out what that something was. Even so, I'm now sure that almost everything I know about Bolden, I know from reading this novel. He was a barber, and a husband of sorts. A lot of the time when he wasn't playing cornet he was drinking, but more often he was doing both together. He was a father of two, by two women. At the age of thirty-one, while playing with Henry Allen's Brass Band, he lost his sanity. He was to spend his last days in the East Louisiana State Hospital.
While this is clearly a meticulously researched piece of work – I would be surprised if anyone knew something about Bolden that Ondaatje didn't – it never feels as though we are reading recorded facts, even though at times we literally just are. The author has an insight into the heart and soul of each moment he describes, and in each of them is able to capture something about why music is so important to those who hear it, and especially those who remember it after it has stopped.
At the very end of the book, in a list of credits and acknowledgements, Ondaatje mentions a rare 10" record called This is Bunk Johnson Talking… in which he hears Johnson attempt to whistle the way he remembered Bolden playing. That doesn't really sound like much today, but I can only imagine how exciting that discovery must have been to a man who had just written an entire novel about a musician he would never hear.
---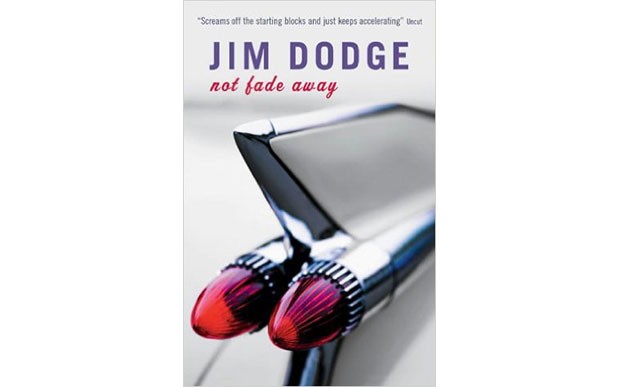 Not Fade Away – Jim Dodge
George Gastin makes a living trashing cars as part of an insurance scam. As far as livings go, there are probably easier and safer ways to get by, but this seems to suit 'Floorboard George'. That is until he is tasked with destroying a snow-white '59 Cadillac that, so the story goes, was bought as a present for the Big Bopper by a very keen lover. The Bopper's chartered plane crashed in February 1959, killing him, Buddy Holly, Richie Valens, and pilot Roger Peterson, breaking the hearts of teenagers everywhere and inspiring Don McLean to immortalise the date as 'the day the music died'. Obviously, in Dodge's novel, the car was never delivered. When he hears the story, George decides to rectify that by driving it to the singer's grave in Texas.
Although the Big Bopper doesn't quite feature as a character in Not Fade Away in the normal sense, his presence haunts this story as it rattles along its outlandish journey. The strange characters and adversaries that George picks up, both in the car and in his imagination, all seem to be indicative of the world those deceased musicians left behind, almost as soon as they'd helped to usher it in. As well as this, and more importantly, we have the soundtrack. The fifties rock and roll. The music that started it all and never quite went away.
George's trip spans a time that sees the Beat era edge out as the sixties start to get into full swing. This is the road novel at its very best, and it is that most American of art-forms at its most American. Dodge here is more manic than Kerouac and more together than Hunter Thompson, and I would argue that he is more fun than both those writers. This was his second novel, published in 1987, with his most recent written just three years later. Although he still teaches creative writing, it looks as though this novelist decided to heed the advice of this book's title and just stop rather than fade away.
---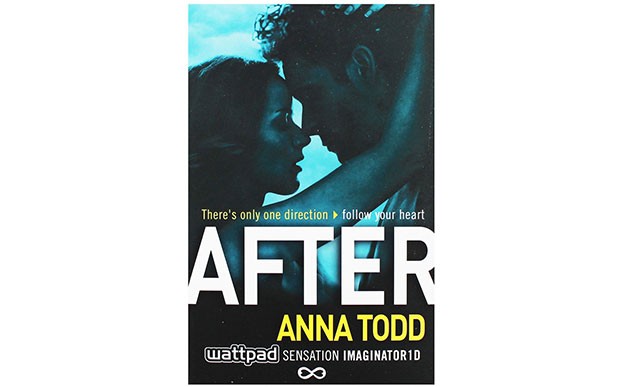 After – Anna Todd
If you have read up until this point, and if you have read any of the books I have mentioned above, I would be fairly certain that you will not have read the After series. In fact, I'd say there's a good chance you probably haven't even heard of it. Although, on Wattpad, the story sharing site on which it was first published, it has currently been viewed 357 million times.
As you might have guessed, this is not like any of the other novels on this list, for any number of reasons. Once the online story was picked up by Simon & Schuster it was printed in four fat volumes. These run to thousands of pages. Anna Todd is much better known to her readers as 'imaginator1d' and her work sits better alongside Fifty Shades of Grey than the novels listed above (although I know for a fact that many people read this alongside those more 'literary' tomes).
The thing that interested me about this however, was that, unlike every other work here, After doesn't deal with a dead musician who helped shape the course of popular music for whole generations to come. In fact, in the 'alternate universe' of this story, the musician isn't even a musician. In the print copy of the story he is called Hardin Scott. In the original version he was called Harry Styles.
You heard me. This is a series of novels about the most famous member of One Direction, which reimagines the singer as tempestuous but thrilling lover to the 'good girl' protagonist Tessa. Hardin/Harry's abusive and wild nature has already caused some controversy, but it is pointed out that in this type of fan fiction, it is common to take a real famous personality and transport them into a different life altogether. In After, Hardin Scott is a college student with no connection to the world's biggest selling musical act whatsoever.
While the others in this list have become part of our collective culture over years, and given something of themselves to us all that can never be returned, this differs in that Styles has become part of someone else's story – one read by millions – while he is still alive and still making music. That is the nature of fan fiction, certainly, but it also seems to say something about how we now treat celebrities and what we expect of them. While many will write the After series off as just another piece of pulp erotica, I think there is something more interesting to think about here than just steamy celebrity romance.
×
Download the Waterstones App
Would you like to proceed to the App store to download the Waterstones App?
Reserve online, pay on collection


Thank you for your reservation
Your order is now being processed and we have sent a confirmation email to you at
When will my order be ready to collect?
Following the initial email, you will be contacted by the shop to confirm that your item is available for collection.
Call us on or send us an email at
Unfortunately there has been a problem with your order
Please try again or alternatively you can contact your chosen shop on or send us an email at