We regret that due to the technical limitations of our site, we are unable to offer eBooks or Audio Downloads to customers outside of the UK.
For further details please read our eBooks help.
Blog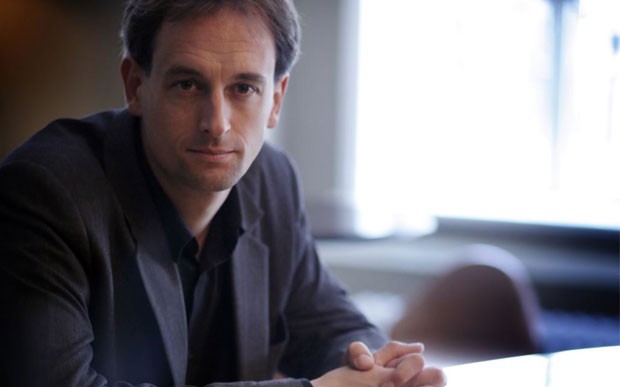 "Nobody is listening to your phone calls – our spies are far too busy"
Charles Cumming discusses the long shadow of John le Carré, how Edward Snowden is no bright white knight and why the public can relax about government snooping.
Were you worried about writing a molehunt story in the vast shadow cast by Tinker Tailor Soldier Spy?
Of course! Anybody who writes spy novels in the 21st century is writing in the shadow of John le Carré. There are elements in both Thomas Kell books which are conscious homages to The Master. The opening of A Colder War, for example, grew out of the brilliant first chapter of The Spy Who Came in From the Cold, in which a British spy – Alec Leamas – and a CIA officer are waiting for a "joe" to cross over from East Berlin. There are echoes of Karla's secret child (Smiley's People) in A Foreign Country. And, of course, Kell's maxim, "spying is waiting", is taken from The Russia House.
In writing A Colder War, which is a story about a traitor inside western intelligence, I was very conscious of the cultural weight of le Carré's masterpiece, Tinker Tailor Soldier Spy. In his novel there are five suspect moles, and it works on the principle that you're trying to find out which one is the bad guy. I didn't want to repeat that narrative model. There may be four or five suspects in A Colder War, but you know the identity of the mole fairly early on. It therefore becomes a story about Thomas Kell preventing that mole from eluding justice, rather than trying to identify who he or she is.
How did you feel about revisiting the character of Thomas Kell?
I'm always trying to do two things with my novels: to create suspenseful, interesting, page-turning stories; but also characters who behave in believable, emotionally coherent ways against an intriguing and thought-provoking political backdrop. With A Foreign Country, I wished I had delved slightly deeper into Kell's character. In A Colder War, Kell's personality and his personal situation are far more important to the story. You have this man whose marriage has failed, whose career has stalled, who has, in A Foreign Country, enjoyed a great triumph, but is still out in the cold, so to speak. What happens in A Colder War is that Kell falls in love, and this has a transformative effect on him and on his attitude to his work. That was really the main drive of the novel. To write a compelling, interesting, exciting spy novel, but to have a powerful emotional undertow running through it at the same time.
"I think he's a reckless hypocrite, an anarchist dressed up as a choirboy"
Why do you think the public has such an enduring fascination with the secret world, and with spy fiction?
It's a form of escapism. These stories are about people doing specialised jobs in heightened, exciting, often perilous circumstances, and so it draws people out of their mundane everyday lives. I think there's also something going on with intellectual vanity. It's quite interesting the number of people who come up to me and say "I don't understand why I wasn't tapped up for MI6 when I was at university". It's like they want to be members of an exclusive club.
There's also the idea of lying; living a double life. People tend to do that in various ways in their personal lives and perhaps find some sort of echo in spy fiction, an emotional resonance. Furthermore, people feel that intelligence agencies have information on them or could have information on them if they needed to. A person's life could be inverted by SIS or MI5 more or less in the time that it's taken me to answer these questions. So there is a kind of superpower, rightly or wrongly, attributed to spies. They make people feel vulnerable.
Edward Snowden – hero or traitor?
I struggle with Snowden, in the sense that I've always worked on the assumption that if the government, or agents of the government, want to find out what I'm looking at on the internet, or read my emails, or listen in on my phone calls, they can do so at the flick of a switch. That's part and parcel of living in the technologically-sophisticated world that we inhabit. The idea propagated by Snowden and Glenn Greenwald that snooping is widespread and individually targeted and completely without ethical constraints is, I think, recklessly overstated. If MI5 want to bug a branch of Waterstones, they still need the Home Secretary to sign off on it.
The public have been misled on this. Nobody is listening to your phone calls; nobody is reading your emails unless they absolutely have to – our spies are far too busy, to be honest. The more basic, moral point about Snowden is that he holds himself up as a paragon of free speech, a poster boy for truth and reason, and then allows himself to fall into the hands of, first, the Chinese authorities – a bunch of guys not noted for their sensitivity to human rights and free expression – and then, lo and behold, flies to Moscow, right into the warm and loving embrace of Vladimir Putin – an ex-KGB officer! It's breathtaking. So I don't really buy Snowden's knight-in-shining-armour routine; I think he's a reckless hypocrite, an anarchist dressed up as a choirboy.
What is the hardest part about writing for a living… and the best part?
The best part about writing is not writing, to be honest. It's researching. For A Colder War I went to Istanbul, Odessa, Kiev, and to a wonderful little island in the Mediterranean – a Greek island called Chios. It's great: you're not behind a desk, you're meeting interesting people, you're seeing amazing places and your imagination is running. It's exciting and challenging to come up with interesting stories and ideas and sequences that will be set in those places.
The hardest part about writing is the work really – day after day after day, getting yourself out of bed and being clear-headed enough and inspired enough to write good sentences, to be coherent, to keep the story moving along - and to hit your deadline.
Who would you cast in the film of A Colder War?
The film rights to the Thomas Kell novels have been sold to Colin Firth's production company, so the assumption is that Firth will play Kell, although the development process in the film industry is so geologically slow that he could be ninety-six by the time the film is made! But of course he would be brilliant in the role. My ideal Amelia Levene has always been Kristin Scott Thomas, but apparently she's "retired" from acting. So maybe Cate Blanchett or Helen McCrory. I haven't really thought about Rachel Wallinger, who is the young woman in A Colder War. I love Emily Blunt as an actress, Rachel McAdams, Sienna Miller, Imogen Poots. They would all be fantastic.
Related books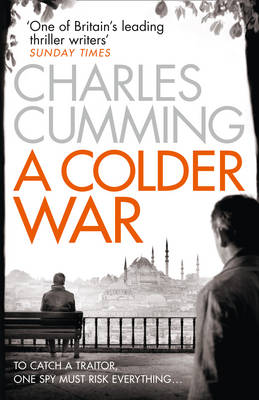 Perfect for fans of John le Carre, a gripping and suspenseful spy novel from 'the master of the modern spy thriller' (Mail on Sunday)