Navigation
Search
Books

Dinosaurs Love Underpands

Claire Freedman, Ben Cort

Deep Sea Monsters

Igloo

Dinosaurs Love Underpands

Claire Freedman, Ben Cort

Deep Sea Monsters

Igloo
We regret that due to the technical limitations of our site, we are unable to offer eBooks or Audio Downloads to customers outside of the UK.
For further details please read our eBooks help.
Blog
New Year, new Book Club
This year's first selection stars critically acclaimed prize-winners and hungry up-and-comers...
From white-hot, emerging talent, to the steady glow of old masters – we've tried to put together a list that you will love. So, read on and check back weekly to find out what our Waterstones Cardholder reading group thought of each book in our Book Club podcast - or just subscribe on iTunes.
The Rosie Project (eBook)
Graeme Simsion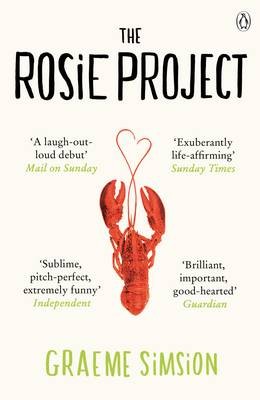 The Rosie Project tells the story of Don Tilman, a man with very high standards. He wants to get married, he just doesn't know who to yet. We see him subjecting women to his questionnaire – hoping one will match up to his sky-high criteria and become his wife. Of course, Rosie is absolutely not that woman. She flouts the very idea of his quest, smokes too much, drinks too much and is too late for appointments. Already an international phenomenon, this book has the genuine charm, warmth and humour of The Unlikely Pilgrimage of Harold Fry, and kicks off ourJanuary Book Club with style.
The Fields (eBook)
Kevin Maher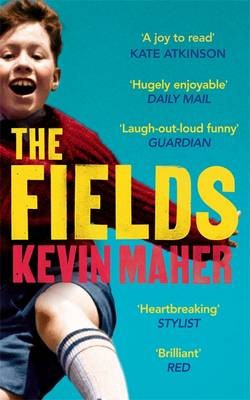 Style is something that the next debut on the list, Waterstones eleven 2013 title The Fields, has in spades. Written with funny, affecting panache, this is the story of a life gone wrong at a very young age. Jim Finnegan is 13-year-old buy, a tear-away and a terror but with a heart of gold. Life in his world consists of dealing with the helter-skelter intensity of his rumbustious family, taking breakneck bike rides with his best friend, and coveting the local girls from afar - until one day when everything changes. Filled with life, fizzling dialogue and hard-learned lessons, The Fields has a direct, unique energy – you know you're in a safe pair of hands from the moment you pick it up, it really is a read-it-in-one-sitting jolt of a novel.
The Library of Unrequited Love (eBook)
Sophie Divry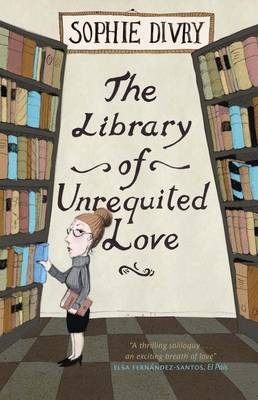 The Library of Unrequited Love is another read-in-one-sitting joy. A translated French novella, it tells the story of a librarian who finds a reader has been locked in the library overnight. She begins talking to him, starting a one-way conversation which soon becomes an out-pouring of observations, fascinations and frustrations. Two things shine through: an absolute love for books and an unrequited passion for a quiet researcher called Martin. This one appealed, unashamedly, to the romantic bookworm in us. A story about heartache, unfulfilled ambition and the importance of reading. A quirky and funny future favourite for book lovers everywhere.
The Other Typist (eBook)
Suzanne Rindell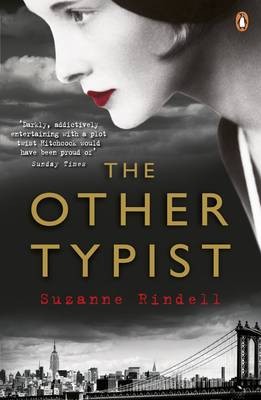 Rounding out the debuts is The Other Typist. Rindell does dark and unsettling like no Book Club title yet. New York City, 1924: the height of Prohibition and the whole city swims in bathtub gin. Rose is a typist at a police precinct on the lower east side, spending her days transcribing confessions of gangsters and killers. When Odalie starts working along side her, Rose becomes obsessed, as they slip seamlessly into the shady night world of New York speakeasies, Rose begins to realise that her new friend isn't quite who she thought... Beautifully written, wickedly entertaining and darkly addictive.
Big Brother (eBook)
Lionel Shriver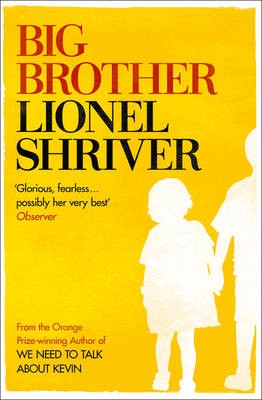 Lionel Shriver won the Orange Prize in 2005 for her eighth published novel, We Need To Talk About Kevin. A dark, character-driven story that brought a great, varied and - at times - terrifying talent to prominence. Big Brother is completely different and is by some distance the best thing she has written since. Pandora picks up her older brother, Edison, at her local Iowa airport and literally doesn't recognize him. The once slim, hip New York jazz pianist has gained hundreds of pounds. What happened? Soon Edison's slovenly habits and grandiose, know-it-all monologues are driving Pandora and her fitness freak husband insane. This novel asks how far we can go to save loved ones, and whether it's possible to save them from themselves. An obvious contender for book prizes in 2014, it was inspired by Shriver's own brother and reads like some essential exorcism of familial angst.
Rubbernecker (eBook)
Belinda Bauer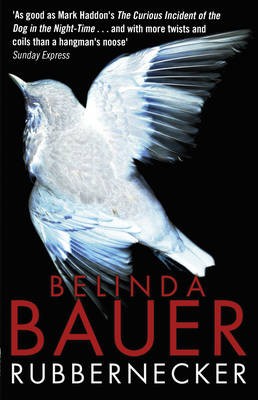 Speaking of familial angst, Belinda Bauer's dark coming-of-age novels have always kept us up at night. Having won the Golden Dagger Award for her debut novel, Blacklands, Bauer has been the best kept secret of crime fiction for too long. Anyone who's read her work will tell you that she is an unconventional, unsettling and unforgettable crime writer. Bauer has single-handedly created her own crime sub-genre, her novels being a collision of coming-of-age awkwardness, mystery fiction and moments of genuinely chilling horror. Rubbernecker tells the story of Patrick, a young man with Asperger's Syndrome, whose father's passing has led to an obsession with death. Now studying anatomy at university, Patrick sees something no-one else does while dissecting a body in class. And whilst he learns one truth from a dead man, he's entirely unprepared for the lies closer to home. Told with Bauer's trademark pitch-black humour, Rubbernecker took us all by the scruff and didn't let go.
Five Star Billionaire (eBook)
Tash Aw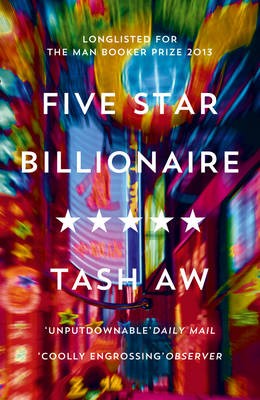 Man Booker nominee Tash Aw's Five Star Billionaire charts the overlapping lives of migrant Malaysian workers, forging lives for themselves in sprawling Shanghai. Justin is from a family of property developers. Phoebe has come to China buoyed with hope, but her dreams are shattered within hours as the job she has come for seems never to have existed. Gary is a successful pop star, but his fans disappear after a bar-room brawl. Yinghui has businesses that are going well but must make hard decisions about her personal life. And then there is Walter, the shadowy billionaire, ruthless and manipulative, ultimately alone in the world. Five Star Billionaire is one of the most transportive, absorbing and assured novels we've read in some time.
Mad Girl's Love Song: Sylvia Plath and Life Before Ted (eBook)
Andrew Wilson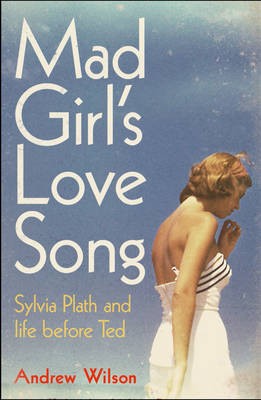 Before she met Ted Hughes, Sylvia Plath had already lived a complex, creative and disturbing life. Her father had died when she was only eight; she had gone out with literally hundreds of men; had been unofficially engaged; tried to commit suicide and written over 200 poems. Mad Girl's Love Song traces these early years, the sources of her mental instabilities and examines how a range of personal, economic and societal factors - the real disquieting muses - conspired against her. Re-enlivening Plath by placing her in this new context, Mad Girl's Love Song is a fresh approach to a fascinating life.
The Woman Upstairs (eBook)
Claire Messud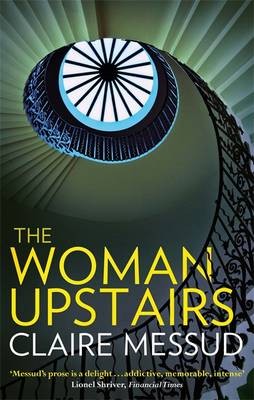 Claire Messud's The Woman Upstairs provides an unsettling insight into the art world and the cost of dreams. Nora teaches at a school where the children and parents adore her, but her real passion is art. When, one day, a new child appears in her class, she is admitted into the lives of his parents – a Harvard professor and an installation artist apparently on the brink of huge success. But Nora is about to suffer a betrayal more monstrous than anything she could imagine. This is psychological suspense of the highest order – a sense of unease runs throughout the book – and the ending is one that sits with you a long time after you turn the last page. A dark, intelligent, compulsive read.
The Engagements (eBook)
Courtney J Sullivan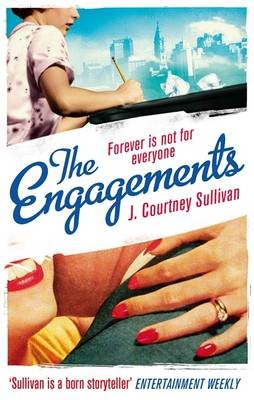 As you can probably guess, The Engagements is a novel primarily concerned with people getting engaged. Using this as a framing device, it allows Sullivan to take a close look at the strengths, frailties, endurances and betrayals of several characters over different decades. A Harvard swim-meet in 1927, the three-martini lunches of 1940s advertising, the backstreets of 1980s Boston. We all found ourselves totally engrossed in each era, and absolutely invested in the outcome of each relationship.
The Flamethrowers (eBook)
Rachel Kushner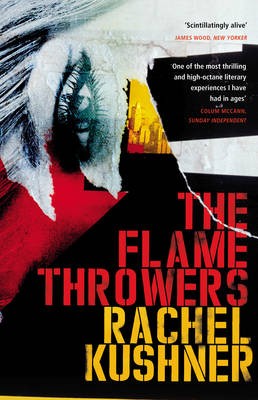 Rachel Kushner's The Flamethrowers draws us into the life of a young girl on the edge of radicalisation. It's 1977 and Reno, named for her place of birth, is new to New York. Dead set on turning her obsession with motorcycles and speed into art, she falls in with a group of dreamers, blurring the lines between life and art. In the midst of an affair with an Italian artist, she becomes involved in the radical movement that overtook Italy in 1977. Kushner has written a truly fearless, truly furious novel.
Red Joan (eBook)
Jennie Rooney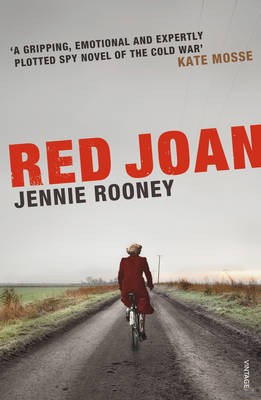 Jennie Rooney's Red Joan is based on an incredible true story – expanding it into a one-of-a-kind, cold war thriller. Inspired by the real life story of Melita Norwood, an 87-year-old woman who was unmasked as the KGB's longest serving British spy in 1999, this is a brilliant, brilliantly plotted cold war spy novel. Joan Stanley is a loving grandmother, living quietly in the suburbs, but she has a dark secret and it is about to come to haunt her. When she reads of the death of her old acquaintance Sir William Mitchell, she realises they have finally come for him, after all these years. If they came for him, they will come for her too. Love, loss and betrayal all coalesce here – with the political subterfuge element bringing something really fresh and different to the Book Club list.