We regret that due to the technical limitations of our site, we are unable to offer eBooks or Audio Downloads to customers outside of the UK.
For further details please read our eBooks help.
Blog
My top 5 books on Italy
Travellers have always been thrilled by the sight of citrus in Italy, where dark leaves and bright fruit seem to charge the landscape, making the trees symbols of a sun-soaked, poetic vision of the country. Citrus also holds a special place in the Italian imagination, and in The Land Where Lemons Grow, Helena Attlee sets out to explore its curious past and its enduring resonance in Italian culture. Here she takes us through some of her favourite books on Italy.
Pictures from Italy, by Charles Dickens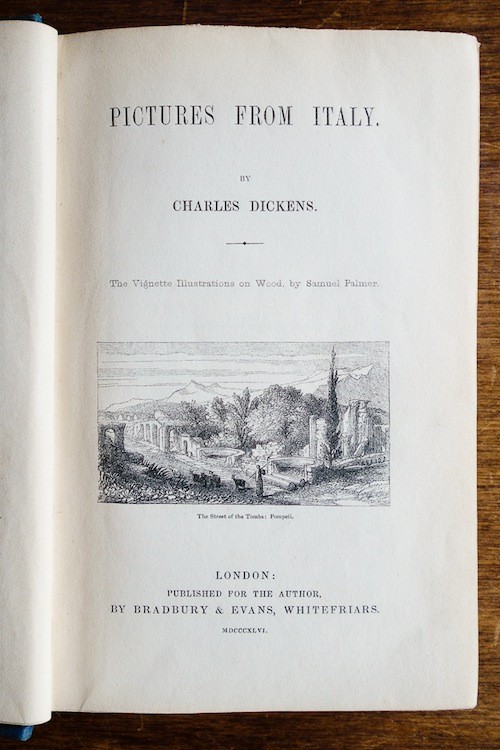 This book has my grandfather's name in it and I think I must have borrowed it and never given it back, but it's too late now. Published in 1846 with a few delicate illustrations supplied at the last minute by Samuel Palmer, Pictures from Italy is an account of the author's slow progress from Genoa in northern Italy to Naples in the south, written with all the vivid detail, irreverence and irony you would expect from Dickens, and humour that often comes from an utter refusal to be romantic. For example, the streets of Genoa, described by other travellers as scented with jasmine and orange blossom, smell to Dickens "of very bad cheese, kept in very hot blankets". I often take groups of English visitors to Italy. If anyone shows signs of complaining about their bedroom, or seems dissatisfied by dinner, I choose an extract from Dickens about a hilariously dreadful meal or uncomfortable inn to slip in to my commentary the next day.
Doctor Antonio, by Giovanni Ruffini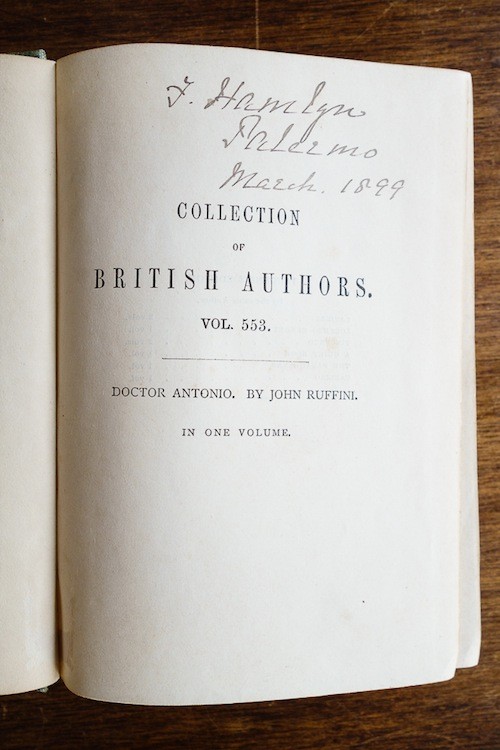 I've always been pleased by the English inscription in the front of my copy of Doctor Antonio. The name F. Hamlyn in faded copperplate shows that the first person to buy the book in 1899 was English, and either visiting or living in Palermo. By 1899, Doctor Antonio had been selling steadily for over 40 years, and it's often credited with attracting thousands of British visitors to its lovely setting on the Italian Riviera. I remember reading it for the first time myself, and being intrigued and surprised by a book that sets out as a romantic novel and evolves into powerful protest against foreign rule in Italy. Later I learned that Giovanni Ruffini was living as a political exile when he wrote it, and Doctor Antonio was his way of supporting the Risorgimento from afar. Having made the difficult decision to write in English, he would have been delighted to be included in this series on British authors published by Tauchnitz.
The Leopard, by Giuseppe Tomasi di Lampedusa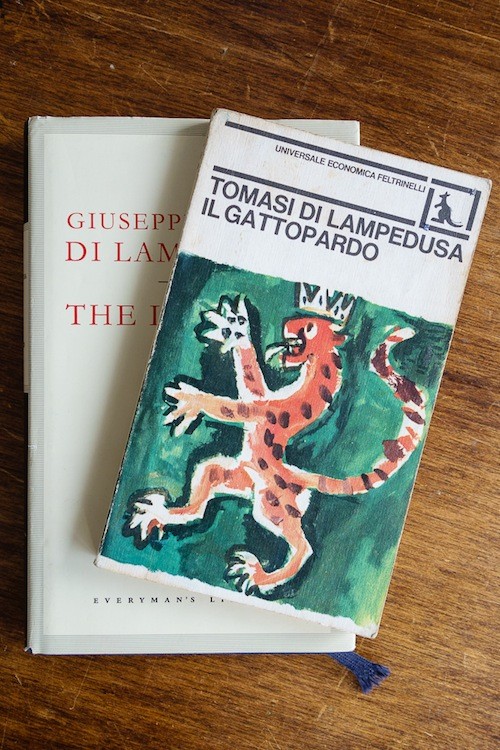 Lampedusa's The Leopard is also set against the backdrop of the Risorgimento. I read it first when I was 20 and going to Sicily for the first time, and came back to it only when Giuseppe Barbera, friend and expert in all things Sicilian and citrus, pointed out that the text is steeped in the scent of orange blossom. For a second reading I turned to this excellent translation. I recommend reading or re-reading the book purely for its perfume, which adds greatly to the morbid atmosphere of decadence, sensuality and decay. I was also struck, as I hadn't been as a younger reader, by Lampedusa's extraordinary evocation of dying.
Italian Journey, by Goethe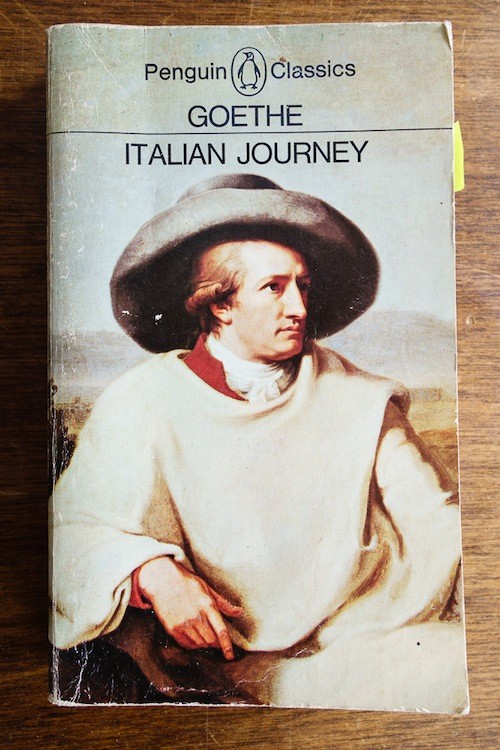 I originally dipped into Goethe's Italian Journey while writing my first book about gardens in Italy. At that time I was particularly interested in his quest to find what he refers to as the 'primal plant' on which all other plants are modelled, and his descriptions of villas and gardens often filled the gaps left by hundreds of years of neglect and dereliction. Goethe's journal has all the immediacy and objectivity I've often noticed in the writing of foreigners who are seeing Italy for the first time, and I have returned to him again and again for his vivid observations about places I've come to know well, his comic accounts of dreadful parties in grand places, and the extreme difficulties of late-18th century travel.
Twilight in Italy, by D.H. Lawrence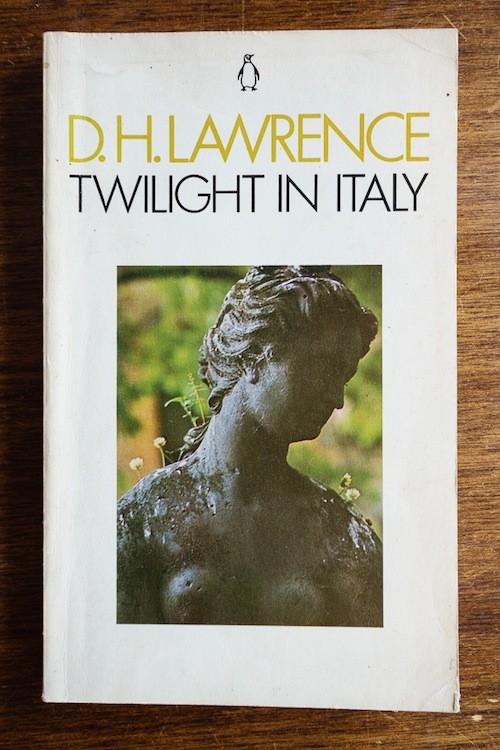 I'm not sure I could go back to Lawrence's novels now, but I'm still delighted by his vivid and intensely detailed travel writing about Italy. Twilight in Italy is a collection of essays written in Desenzano, on the shores of Lake Garda between 1912 and 1913. One of them is called The Lemon Gardens and I returned to it after going to Lake Garda myself to find out about the almost extinct art of growing Garda lemons. It's much too far north there for citrus cultivation, but local entrepreneurs in the 18th century invented an incredibly complex solution to this problem by designing strange, demountable glasshouses to protect the trees. Lawrence was writing during the dying days of the industry, but he was still able to observe the laborious process of rebuilding the lemon houses in autumn. The essay combines great beauty, an atmosphere of dismal defeat and an extraordinary level of technical precision that has always given me faith in the accuracy of Lawrence's travel writing.
This article first appeared on the Penguin Classics Tumblr
Related books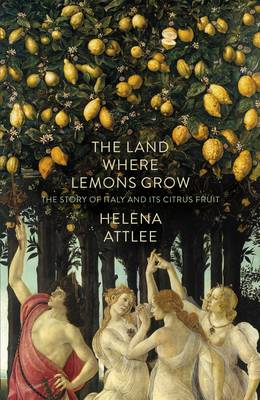 Travellers have always been thrilled by the sight of citrus in Italy, where dark leaves and bright fruit seem to charge the landscape, making the trees symbols of a sun-soaked, poetic vision of the country. This book presents a celebration of the qualities of Italy's citrus fruit.