Blog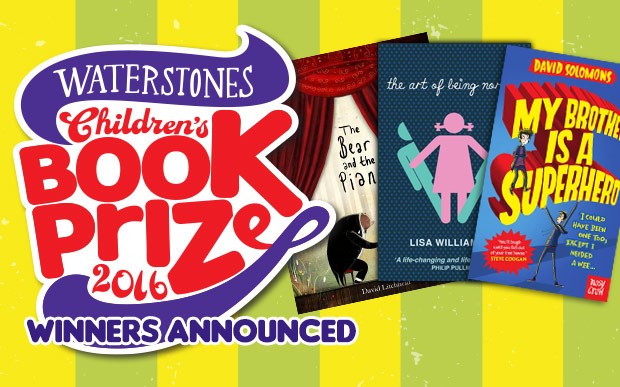 My Brother is a Superhero wins The Waterstones Children's Book Prize 2016
The winner of this year's Waterstones Children's Book Prize, My Brother is a Superhero by David Solomons, was announced at special celebration event at our flagship bookshop in Piccadilly.
Ever since bookseller voting opened for our twelfth annual Waterstones Children's Book Prize 2016, staffrooms across the land have echoed to the sound of intense debate of just what was their favourite children's read of last year. Was it, for instance, the mighty Darkmouth from Shane Haggerty, or (sometime-Waterstones bookseller) Katherine Woodfine's bestselling The Mystery of the Clockwork Sparrow? Or was it instead the claustrophobic, cult-bound world of Lisa Heathfield's mesmeric Seed? Or indeed another book entirely?

Tonight saw an end to this fevered debate as our special friend and Children's Laureate Chris Riddell took to the stage at our flagship shop in Piccadilly, London to announce the overall winner and the three category winners from this year's Prize shortlist. We're desperate of course to share the results, so imagine if you will that moment of delicious tension as the envelope is torn open…

The Winner of the Waterstones Children's Book Prize 2016 is:
My Brother is a Superhero by David Solomons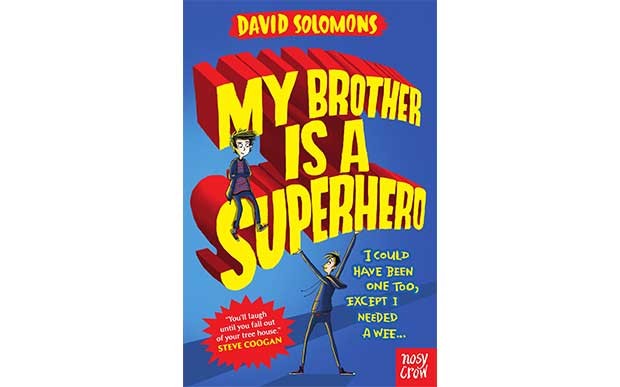 Also bagging the Best Younger Fiction category prize, David's debut is a rip-roaring and utterly hilarious descent into anarchy as desperately wannabe-superhero Luke misses his galactic destiny by having to visit the toilet. With his unworthy brother Zack now the chosen one, will Luke have the wherewithal to rescue Zack from his arch-nemesis and save two universes.


---
The Winner of the Best Illustrated Book Category:

The Bear and The Piano by David Litchfield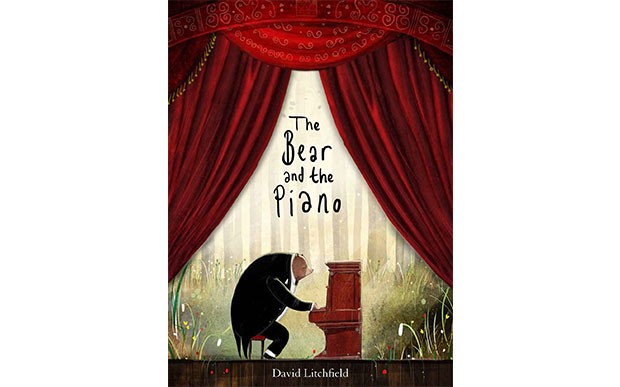 Our second debut of the evening, Dorset illustrator David Litchfield presents a simply stunning tale of achieving dreams and understanding the things that truly matter, all through the tale of a forest bear who is rather handy on the old Joanna. A contemporary classic in the making.


---
The Winner of the Best Older Fiction Category:

The Art of Being Normal by Lisa Williamson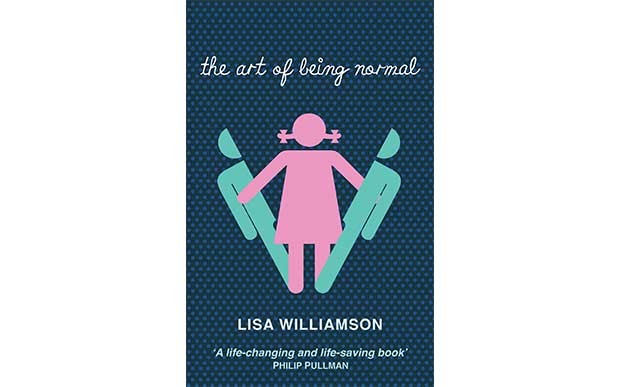 In common with our other winners, Lisa Williamson's The Art of Being Normal is another first book, charting the often moving and life-affirming story of two unforgettable teenage strangers who find a common bond over their very difference. With glowing reviews from this likes of Philip Pullman and Young Adult star Juno Dawson, this is a novel that sensitively tackles complex gender issues with charm and brilliance.
The Waterstone's Children's Book Prize is not just about kudos, however – we'll be presenting David Solomons as our overall winner with a cheque for £5000 to recognise his category and overall wins, whilst David Litchfield and Lisa Williamson will receive £2000 each for their respective category victories.
Please join us over at Waterstones.com for further information and over the next three weeks, we will be posting up some deeper features around these incredibly exciting debuts. It's a privilege for us to support such incredible talent and frankly we can't wait to see what they each come up with next.

The wonderful shortlisted authors: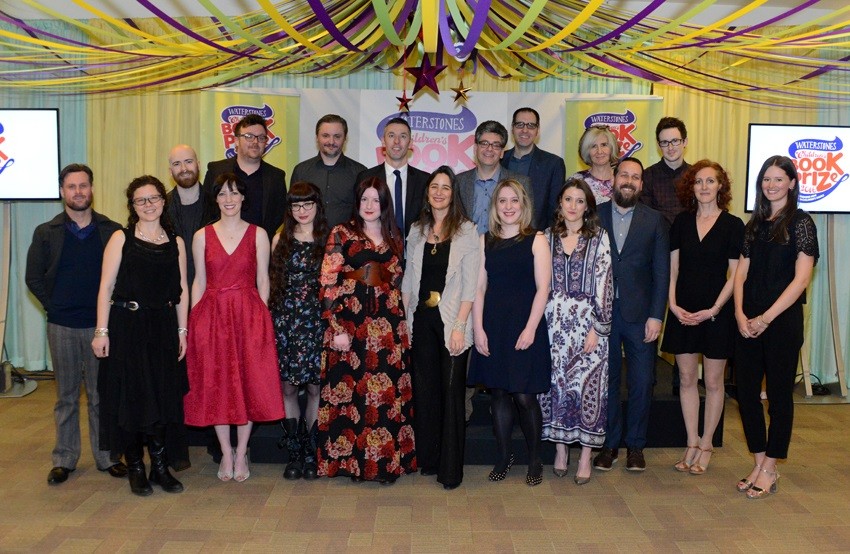 The victorious category winners: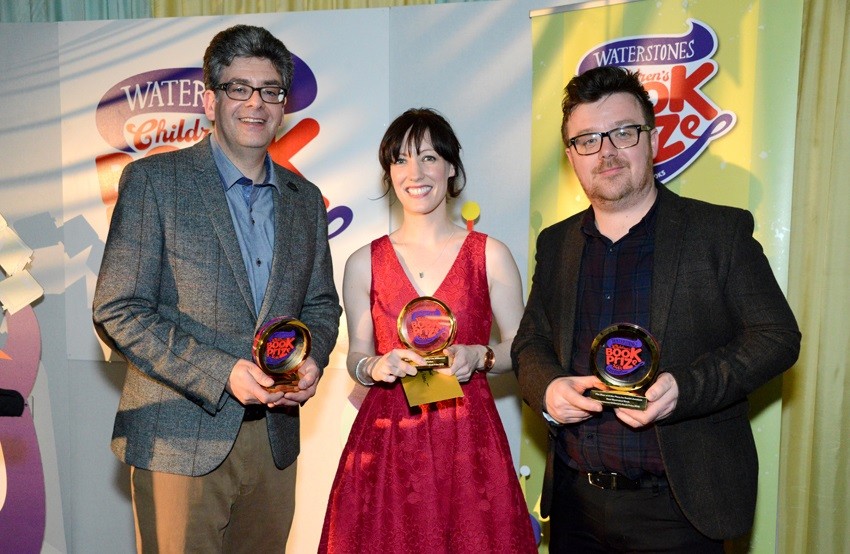 Overall winner David Solomons with Children's Laureate Chris Riddell: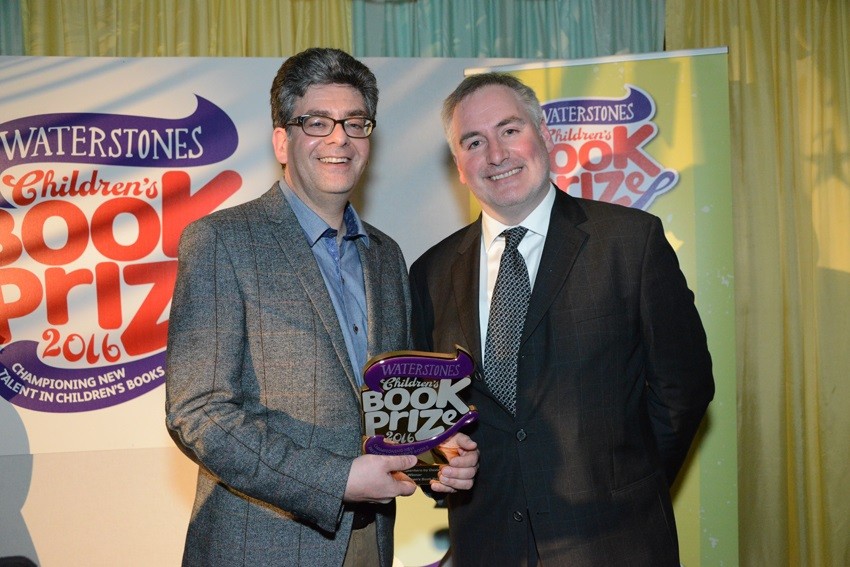 Related books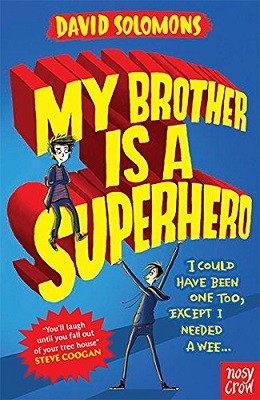 Luke shares a treehouse with his geeky older brother, Zack. Luke goes for a wee and while he's gone an alien gives his undeserving, never-read-a-comic-in-his-life brother superpowers, and then tells him to save the universe! Luke is furious, but when Zack is kidnapped by his arch-nemesis, it's up to Luke and his friends to save the world.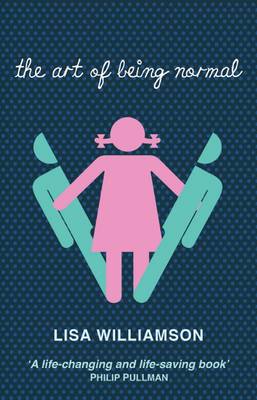 The debut novel from an outstanding new voice in YA fiction, that is not only immensely readable and compelling but also deals with a very current issue.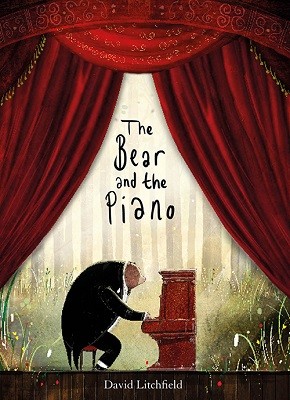 A moving tale of exploration and belonging from an exciting debut author-illustrator.