Navigation
Search
Books

Dinosaurs Love Underpands

Claire Freedman, Ben Cort

Deep Sea Monsters

Igloo

Dinosaurs Love Underpands

Claire Freedman, Ben Cort

Deep Sea Monsters

Igloo
We regret that due to the technical limitations of our site, we are unable to offer eBooks or Audio Downloads to customers outside of the UK.
For further details please read our eBooks help.
Blog
More writers' Christmas gift lists...
We've managed to pilfer some more authors' Christmas shopping lists to find out what gifts they're buying for their friends and family this year. So, if you're expecting a present from Max Hastings, Lauren St John, Frank Lampard, Deborah Rodriguez or Alan Johnson do NOT read on...
Max Hastings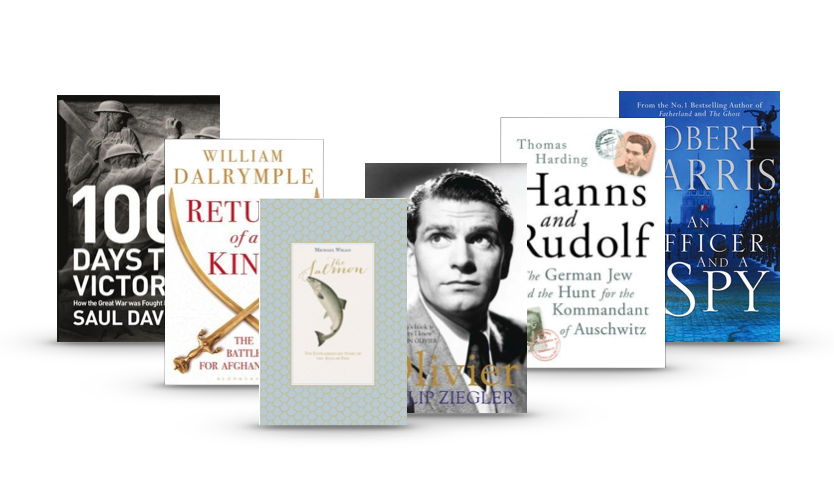 Alan Johnson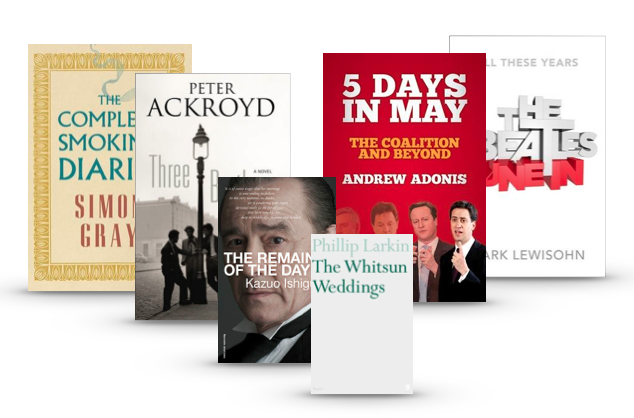 Find out more about Alan Johnson's autobiography, This Boy
Frank Lampard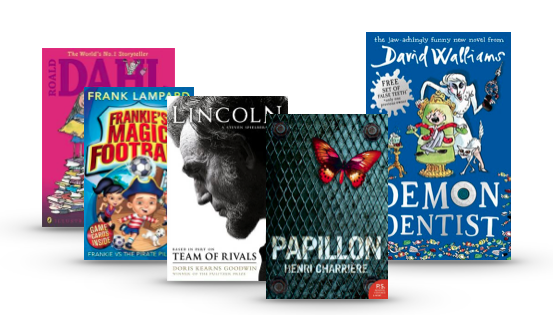 For my girls... Matilda by Roald Dahl. They love the film! Plus, David Walliams' Demon Dentist. We all love his books.
Frankie vs the Pirate Pillagers is my first ever children's book and I'll definitely be giving copies to several family friends with small children.
Top of my own wishlist is Team of Rivals, the biography of Abraham Lincoln which has received such fantastic reviews, and Papillon by Henri Charriere, a fantastic story of human endurance.
Find out more about Frank Lampard's book, Frankie vs the Pirate Pillagers

Deborah Rodriguez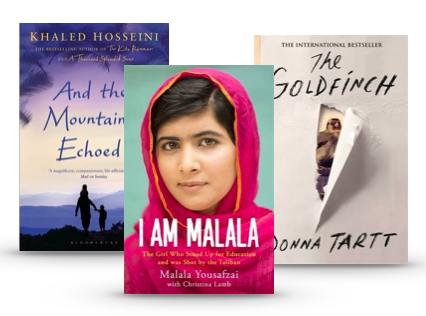 I love gifts that keep on giving, and to me that means a good book that stays with you for a very long time. Some friends and family are more difficult to buy for than others, but a good book is always the flawless gift for everyone. I am so eager to share three very different books with my friends and family this holiday season.
I was on a road trip through the mountains of Mexico, and I needed a good book to keep me company on the journey. The Goldfinch by Donna Tartt was the chosen book. Each page had me so spellbound that I did not want to get out of the car when the day of driving was complete, so an extra day was added to the trip so I could finish. While I was reading the book, I was dying to ring up my girlfriends and have an emotional lively chat on the phone about Theo, the loss of his mother, and how horrible his terrible father was. I wanted to talk with someone about his life, and the hardships this young boy had to endure, but then I would remember this is a work of fiction. That was when I decided to give this book to my best friend Karen. I can't wait until after the holidays, when I will have someone to talk with about this fantastic book.I love all things Afghanistan, and have loved all of Khaled Hosseini's books. His new book, And the Mountains Echoed, transported me to the wonderful land that I had fallen in love with. I love to share all stories about Afghanistan with my sons Noah and Zach. Our family has been changed forever because of my love affair with that country. The talented writing of Mr. Hosseini will be a portal for my boys to the magic of this ancient land. The Christmas stockings will be bursting with a little Afghanistan this year.
I Am Malala: The Girl Who Stood Up for Education and Was Shot by the Taliban by Malala Yousafzai (Author), Christina Lamb (Contributor) is my third, and most important, gift, this one for my three grandchildren. This brave child's beautiful book puts life in perspective, sort of a reality check, something we all need from time to time. I am Malala made me ask myself what I'm doing to make a difference, and when was the last time I took a stand for something I strongly believed in. I know my grandchildren aren't old enough to understand (or even to read!) but this is a book to put away, to be shared when the time comes to show them how young brave children can take a stand and make a difference. I Am Malala will go under our family Christmas tree, and the tag will say: This is the story of a future world leader.
Find out more about Deborah Rodriguez's latest novel, The Little Coffee Shop of Kabul
Lauren St. John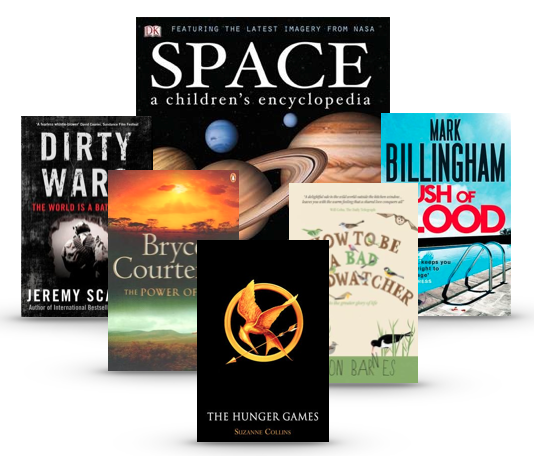 For my mom... Dirty Wars by Jeremy Scahill
My mother reads more than anyone I know. She devours books. This investigation by Jeremy Scahill into America's covert operations is right up her street.
For my sister, Lisa... The Hunger Games Trilogy by Suzanne Collins
My sister lives in Zimbabwe, where it's difficult and expensive to get books. She's been dying to read this so I'm taking it to her at Christmas.
For my godson, Matis... SPACE: A Children's Encylopedia
Matis has just turned eight and is obsessed with time travel. He's also really smart. I think this is perfect for him.
For my dad... The Power of One by Bryce Courtenay
A few years ago all of my father's books were destroyed during a move and I'd love to replace them for him bit by bit. The Power of One is one of his favourites.
For my uncle, James... How to be a Bad Birdwatcher by Simon Barnes
James lives in Zimbabwe too and is an amazing bird photographer. Simon Barnes is a wonderful writer and his book is a classic.
For my friend, Norma... Rush of Blood by Mark Billingham
Poor Norma is recovering from an operation and a thriller will cheer her up. This one is brilliant. Keeps you guessing till the end.
Find out more about Lauren St. John's latest book, Race The Wind
Read Robert Harris, Conn Iggulden, Veronica Henry, Ian Rankin and Jacqueline Wilson's Christmas lists