Blog
Louise Candlish Picks Her Favourite Nasty Neighbours
With her suspenseful twisting of the domestic and everyday, Louise Candlish is one of the most acclaimed thriller writers around. Her novels Our House, a former Waterstones Thriller of the Month, and the freshly published Those People have raised the bar for creepy characters in the community, and here she picks her favourite bad neighbours from across the literary spectrum.
I consider myself well qualified to write about bad neighbours. Not only have I – like most of the population – been subjected to them, but also – unlike most of the population – I've been one myself. OK, it was the Nineties when I had my stereo dial turned to eleven and my chain-smoked cigarette ends flying from windows, so I tell myself that everyone was a bad neighbour then. But still, I do wish I'd been as mindful of other people then as I am now.
But at least I wasn't a DIY fanatic. Unlike my next-door neighbour of a few years ago who noisily renovated his house all day and all night for a year. Among his crimes was the eschewing of skips to dispose of his debris in favour of bonfires, which he would leave unattended while he drilled indoors. Deafened, demoralized and choking on the smoke, I found it wasn't long before I began to fantasize about him electrocuting himself with one of his own power tools.
I suspect some of that impotent fury has found its way into Those People.
Bad neighbours have entertained and terrified us regularly in film and fiction over the years (a shout-out for the underrated 2015 film The Ones Below, in which Laura Birn plays a sweet Hitchcock blonde with unnatural designs on the family upstairs), but I doubt they've had such symbolic potency as they do now, in the age of disrupters and deniers, of deep fakers. Diplomacy is dead, it seems. Ask a new neighbour nicely, 'Would you mind turning the music down, I've just put my baby to bed', and you'd be entitled to expect co-operation. But what if the offender simply says 'No'? No compromise, no negotiation, just 'my way or the highway'. Your very own Trump just a few doors down. Well, when that happens, it's understandable that impulses should turn murderous…
The Murder on the Links by Agatha Christie
Even the most naïve reader knows not to expect cosy neighbourly relations from the mind of Agatha Christie and alarm bells ring promptly when Madame Daubreuil, next-door neighbour of the murdered Paul Renauld, is found to have recently banked a small fortune in cash. Forbidden passion, changes of identity, blackmail: it's all happening over the garden fence in this Christie classic set in northern France. 'Madame is a lady who can keep her secrets,' concludes Poirot.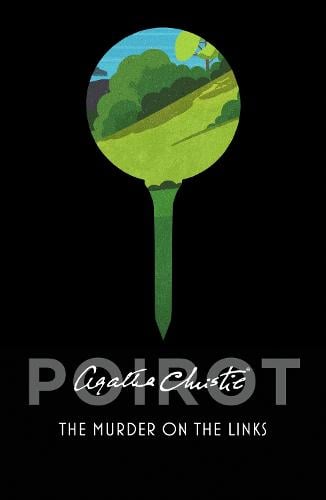 Paperback
Usually dispatched within 48 hours
It may only be Hercule Poirot's second outing but the great detective is already fully formed in this marvellously labyrinthine whodunnit set in a French golfing resort. Personal avarice, illicit love affairs and a neighbour who must be too good to be true, The Murder on the Links has them all.
The Stepford Wives by Ira Levin
It's not just a couple of bad eggs, but a whole suburb of folks who act weirdly in this peerless tale. As feminist Joanna Eberhart struggles to accept the submissive behavior of her fellow females in her new Connecticut town, there is an underlying dread on the part of the reader that Stepford will end up claiming her the way it has the rest. Most terrifying of all is the fact that this 1972 story of men who've lost their souls and women who've been recalibrated as sexbots feels less like outdated satire than it does a work of remarkable clairvoyance.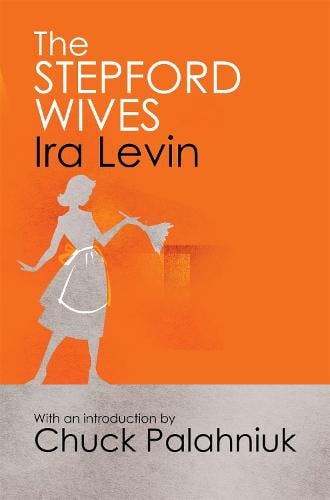 Paperback
Usually dispatched within 48 hours
Levin is the master of making outrageous plotlines seem eminently reasonable, and The Stepford Wives is no exception. Imbuing the tale of misogynist robotics with a chilling plausibility, Levin creates one of the great satires of domestic constraint and submissive femininity, as well as a rip roaring, immensely suspenseful thriller.
I've just started this novel set in a small town on the Essex coast, where the houses on The Avenue back onto Blatches Woods – an idyllic setting if it weren't for the dead bodies that keep turning up there. Written in short, tantalising scenes from multiple viewpoints, it's not the kind of storytelling that lulls the reader into a false sense of security. As well as the murders, smaller mysteries abound: I have a Liberty bean-bag frog exactly like the one found with its stomach razored open. Super creepy.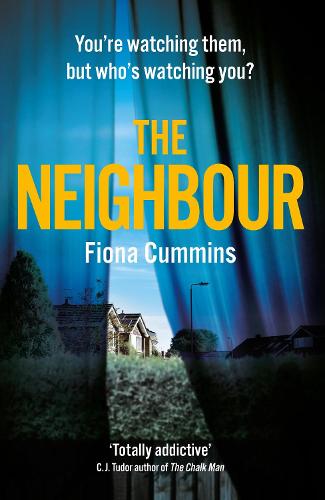 Hardback
Usually dispatched within 48 hours
A truly chilling serial killer novel that preys upon primal fears that a vicious psychopath could be ensconced within the reader's community. Cummins teases out the tension and ominous dread with the confidence of a master plotter, and ensures that you will never look at the residents of your street the same way again.
Nothing gets tempers fraying as messily as parking disputes and Quindlen nails this first-world problem in her elegant account of goings-on on an affluent Upper West Side cul-de-sac. On the surface, the ultimate goal of Nora and Charlie Nolan is an assigned parking space, but just as this is achieved far more profound aspects of their lives are found to be disintegrating.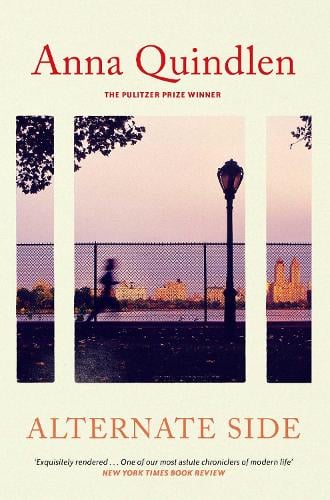 Hardback
Usually dispatched within 48 hours
A sophisticated urban thriller that probes the leisurely decadence of affluent New York and finds a hotbed of resentment, frustration and violence festering below the surface. A brutal assault in a seemingly harmonious apartment block sets a train of disturbing events in motion, and forces the residents to question whose side they are really on.
Imagine knocking on the door of a hated neighbour's flat and shooting him dead at close range: this is one of the most chilling stories of vigilante justice I've read, possibly because it is well known that German author Kurbjuweit is writing from his own experience of having been stalked by a psychotic neighbour. Not an easy read, but a powerful one.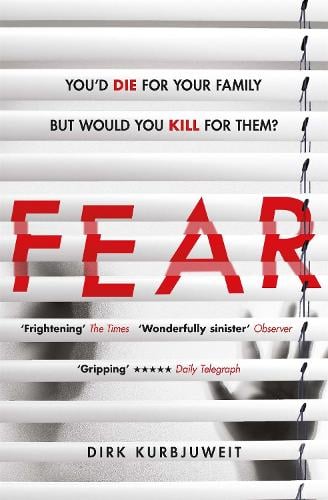 Paperback
Usually dispatched within 48 hours
Insidiously oppressive and profoundly creepy, Kurbjuweit's uncompromising psychological thriller takes the 'neighbour from hell' trope and ramps up the tension to almost unbearable levels. Exploring themes of obsession, delusion and vigilante violence, Fear is a masterly chiller to read with the lights on.
×
Download the Waterstones App
Would you like to proceed to the App store to download the Waterstones App?
Reserve online, pay on collection


Thank you for your reservation
Your order is now being processed and we have sent a confirmation email to you at
When will my order be ready to collect?
Following the initial email, you will be contacted by the shop to confirm that your item is available for collection.
Call us on or send us an email at
Unfortunately there has been a problem with your order
Please try again or alternatively you can contact your chosen shop on or send us an email at