Blog
West's Quieter Front
Guardian columnist and internet sensation Lindy West is synonymous with her outspoken and brilliantly caustic views on feminism and the world at large. Here she reveals the inspiration and soul behind that verve by selecting the five books that mean most.
As the title of her new book Shrill: Notes From a Loud Woman suggests, Lindy West does not shy away from any issue; a former blogger at Jezebel and columnist for The Guardian, her candid and humorous approach to feminism has attracted many fans.
In Shrill, she explores issues such as weight, abortion, periods and casual misogyny with a razor-sharp wit and a filthy mind; the book is 'full of wild, joyous vulgarity' The Guardian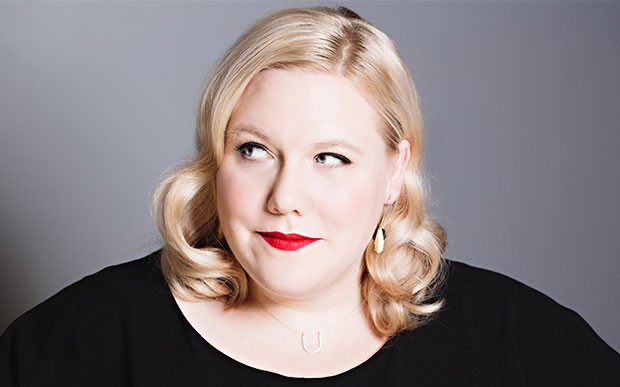 (c) Jenny Jimenez


Described as both 'propulsively entertaining' and 'sharp-toothed' by Slate magazine, Shrill: Notes From a Loud Woman falls somewhere between a collection of essays and a singular narrative. Its message is one of female empowerment but one that is unique; The Washington Post notes, 'West defies clichés both by being persistently hilarious and deeply loving.'

Their Eyes Were Watching God - Zora Neale Thruston
Is there a more gorgeous and shattering book than this? I return to it again and again. I buy it for anyone who hasn't read it. I'm grateful to have had Zora Neale Hurston's voice in my head as I grew up and developed my understanding of race, gender, American history, love, pain, and art. There are few things I'd consider tattooing on my body, but Hurston's closing lines are up there: "She pulled in her horizon like a great fish-net. Pulled it from around the waist of the world and draped it over her shoulder. So much of life in its meshes! She called in her soul to come and see."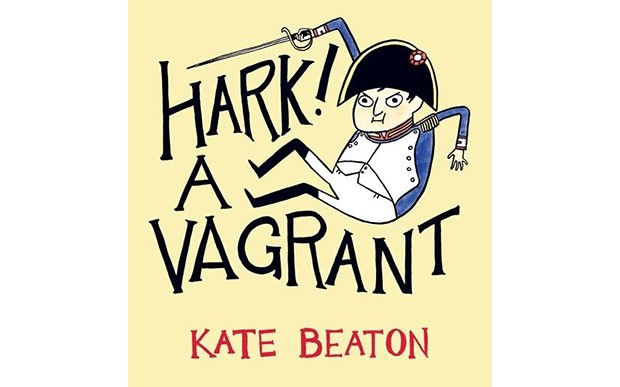 Hark! A Vagrant - Kate Beaton

I find Kate Beaton's quietly feminist re-imaginings of literary and historical figures deeply comforting—maybe it's because my favorite comedian is Mister Collins from Pride and Prejudice, or maybe it's just the knowledge that I get to share a planet with someone so perspicacious and pitch-perfect and impeccably droll. I simply adore her.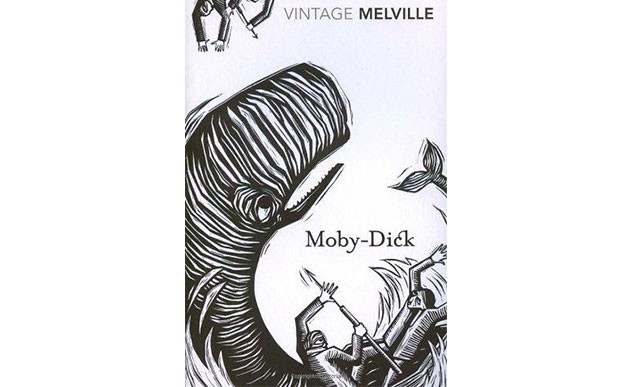 Moby Dick - Herman Melville
I remember sitting on my bed in university, my roommate and I both immersed in Moby-Dick, gasping and weeping and shouting lines at each other at least once per page (no one feels quite like a 19-year-old). I can recall very vividly reading this line, about people who've lost loved ones to the sea, and my brain expanding to grasp the breadth of just how beautiful language can be: "Oh! ye whose dead lie buried beneath the green grass; who standing among flowers can say—here, here lies my beloved; ye know not the desolation that broods in bosoms like these." The rhythm of it, the musicality—it's almost too much, but, of course, Melville earns it. He's Melville. The whole book is lush like that. Lush and smart and funny and exciting. I keep it by my bed always.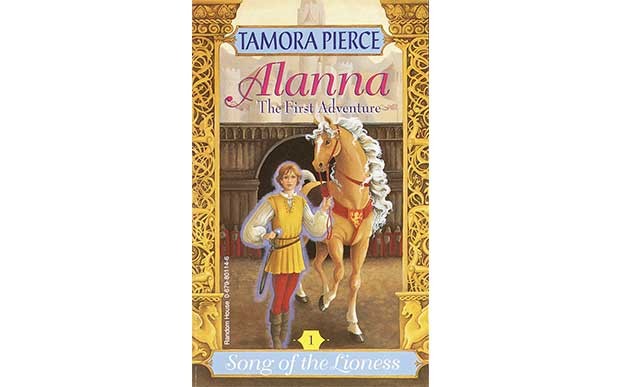 Alanna: The First Adventure - Tamora Pierce
The other day I was grousing with a friend about the stresses of our jobs, and she asked me if I ever meditate. "Does lying in a dark room and listening to young adult fantasy audiobooks for hours and hours count?" I asked. For as long as I can remember, books about dragons and wizards and lady knights have been my go-to self-care—nothing lowers my blood pressure faster—and it all started with Tamora Pierce. Science fiction and fantasy can be a lonely genre for female fans, but Pierce has been writing steadfastly feminist heroines since the early '80s. Alanna, the original, will always be my favorite. I don't know what I would have done without her.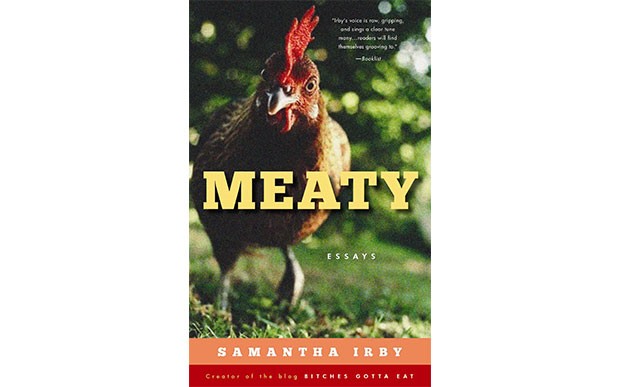 Meaty - Samantha Irby

Samantha Irby is one of the funniest writers currently living, period. She's just so brilliant. Irby writes about dating and snacks and bodies and butts with a boldness and candor that make me feel like a coward and a liar. The world needs Irby's unvarnished version of womanhood, and, lucky for us, she's delivering it in the most palatable possible package: the funniest fucking essays you've ever read. I know she's working on a new book right now—gird your loins.
×
Download the Waterstones App
Would you like to proceed to the App store to download the Waterstones App?
Reserve online, pay on collection


Thank you for your reservation
Your order is now being processed and we have sent a confirmation email to you at
When will my order be ready to collect?
Following the initial email, you will be contacted by the shop to confirm that your item is available for collection.
Call us on or send us an email at
Unfortunately there has been a problem with your order
Please try again or alternatively you can contact your chosen shop on or send us an email at