We regret that due to the technical limitations of our site, we are unable to offer eBooks or Audio Downloads to customers outside of the UK.
For further details please read our eBooks help.
Blog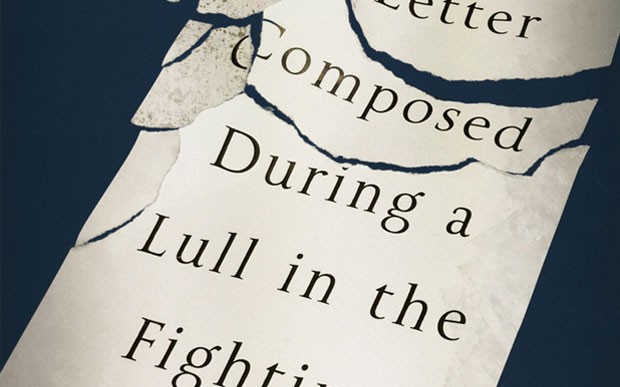 Letter Composed During a Lull in the Fighting
Author of the critically acclaimed war novel The Yellow Birds , Kevin Powers returns this month with his debut collection of poetry - Letter Composed During a Lull in the Fighting. His editor Drummond Moir introduces three poems from the book...
Kevin Powers burst onto the literary scene in September 2012 with his acclaimed novel The Yellow Birds. His stunning debut won awards around the world, sold in over 20 territories, and was a bestseller in its first week of publication. Hilary Mantel perhaps summed it up best when she described the novel as "a masterpiece of war literature" and "a classic". It is widely regarded as the first great, enduring book to come out of the wars in Iraq and Afghanistan.
What many readers won't have been aware of, though, is that Kevin wrote the novel while studying for a three-year MFA in poetry. It is mostly poems written during this period that form his debut collection, Letter Composed During a Lull in the Fighting. While by no means a "companion" volume to the novel, fans of The Yellow Birds will be thrilled to find occasional echoes, both thematically – as a young man whose life has been shaped by war tries to articulate such intense experiences – and stylistically, in Kevin's rich, precise and deeply powerful use of language.
Drummond Moir, Editorial Director, Sceptre
Letter Composed During a Lull in the Fighting
I tell her I love her like not killing,
or ten minutes of sleep
beneath the low rooftop wall
on which my rifle rests.
I tell her in a letter that will stink,
when she opens it,
of bolt oil and burned powder
and the things it says.
I tell her Pvt. Bartle says, offhand,
that war is just us
making little pieces of metal
pass through each other.
Valentine with Flat Affect
Everybody knows
the number of things to be in love with
is reducing
at a rate more or less equal to
the expansion of the universe.
This is called entropy, I think.
Some things are, however, left:
you, in that gingham dress,
for one, for which
I will not apologize
to anyone for loving.
Other aspects of a life become prioritized
by chance, and our mistake
is that we guess that every ground must break
along the fault
that it is given.
So no, I don't care as much
about the fish I pulled
out of the river in a net as I do
you. Most
of what I catch slips back
between
the empty spaces in the old net
anyway. It's hard enough to find
my footing, let alone
decide what to call remarkable,
and not just because I am fed
and clothed and not unreasonably
happy.
Meditation on a Main Supply Route
I recall Route Tampa going on
in a straight line all the way
out of the war.
A hundred MSRs
with names once so unpronounceable
they are now called Chevy and Toyota;
their attendant smells
and voices arrive
in such disparate places
as Danville, Virginia;
Monterrey, California;
Steubenville, Ohio;
Weslaco, Texas;
Fayettevilles
of both North Carolina
and of Arkansas;
The Bronx, New York:
where Curtis Jefferson's
cauterized face still burns
as he wraps his lips
around a straw to drink his juice
and his muscles wither and he wishes
he had died instead of living
houseboundbedboundmindboundbodybound
like a child, watching
as his mother watched
the roads, pitted and seeded,
arrive as one road in front of his house,
get out of a black sedan
with GOVERNMENT USE license plates
and become two men
walking up the front steps
of the converted brownstone,
where they wait. And the roads
reach out to Steven Abernathy
in the factory where he works,
after, on C-shift, forever, and Steven
saying to the old intractable drunks he works with
that all pain is phantom and that's all
as he cleats the red knuckle of his leg
into the stirrup above the plastic rest of it,
before they take him to the VFW post
for a PBR on them at least twice a week,
now almost daily for a month,
arriving in the glare of 6am light
off the quarter-panels of their rusted trucks.
Sometimes by noon the old men say Vietnam
and he says, I lost my leg
on the goddamn MSR and old Earl Yates says,
Naw, they took it, the fuckers.
I am home and whole, so to speak.
The streetlights are in place along the Avenue
just as I remembered
and just as I remember
there is tar slick on the poles
because it has rained. It doesn't matter.
I know these roads will work
their way to me. They may arrive
right here, at this small circle of light
folding in on itself where brick
and broken sidewalk meet.
So, I must be prepared. But I can't remember
how to be alive. It has begun
to rain so hard I fear I'll drown.
I guess we ought to
take these pennies off our eyes,
strike into them new likenesses;
toss them with new wishes
into whatever water can be found.
Related books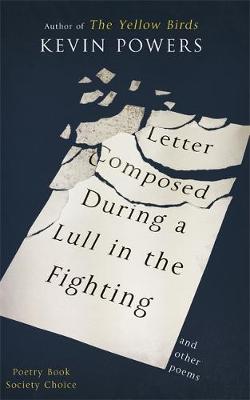 The acclaimed author of THE YELLOW BIRDS returns with an extraordinary debut poetry collection.