Blog
Photo: Sebastian Barfield
Laura Cumming's Favourite Reads of 2020
We are delighted to have Laura Cumming, the author of the bestselling and critically acclaimed memoir On Chapel Sands, share her favourite reads from the past year with us. If you enjoy richly evocative and highly absorbing life writing, you will love these five recommendations from her.
Patch Work: A Life Amongst Clothes by Claire Wilcox
This spellbinding memoir completely overwhelmed me. Claire Wilcox is senior curator of fashion at the V&A, but a brilliantly original writer as well. She tells the story of her life – from a childhood in sixties London to love affairs, marriage, the loss of a child, and the working years backstage in the great museum – in short passages, linked by their associations with garments. The way she puts words to objects and emotions is so profound and poetic that even I, who have no interest in clothes, became captivated by the buttons on a medieval gown, the pattern of a kimono or the black of an Edwardian bride's wedding suit. Oblique and delicate, yet also incredibly moving and intense, this is a masterpiece of contemporary life writing, stitched together with infinite care.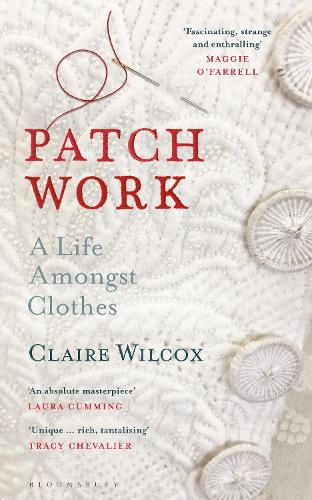 Hardback
Cloth, clothes and curating are transformed into fascinating vignettes of life in this beautifully composed memoir of the V&A's custodian of fashion, Claire Wilcox.
A Month in Siena by Hisham Matar
The Pulitzer Prize-winning memoirist Hisham Matar decides to spend a month in Siena exploring his lifelong passion for Sienese art. In that circular city, his thoughts revolve upon loneliness, loss, the architecture of the city, the strange and confrontational nature of the paintings, the vast cemetery on the edge 'a glimpse of death's endless appetite'. He learns Italian, strikes up a friendship with a fellow Arab and eventually tares himself away from the city for a 90th birthday party. Anyone who has read
The Return
, Matar's earlier masterpiece about his father's disappearance in a Libyan jail, will want to read this book. His writing is so beautiful, pensive and profound that it hardly seems possible that such a magnificent meditation upon life, death and art could be condensed in such a short memoir.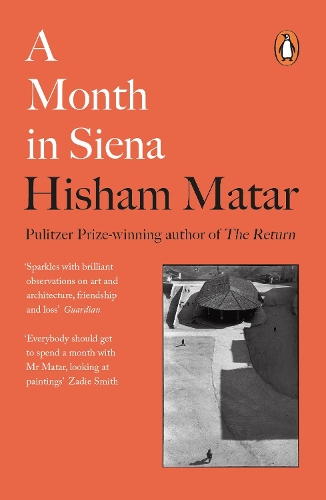 Paperback
Usually dispatched within 48 hours
A Month in Siena is a breath-taking meditation on loss, belonging, and the intricate relationship between art and history from the Pulitzer-winning author of The Return.
Dutch Light: Christiaan Huygens and the Making of Science in Europe by Hugh Aldersey-Williams
This is a tremendous, inventive, ingenious and often very funny biography of the greatest seventeenth century scientist nobody has ever heard of. The Dutch genius Christiaan Huygens had the misfortune to be alive and making his staggering discoveries at exactly the same time as Sir Isaac Newton. Otherwise we would remember him for inventing the mathematical formula, discovering light wave movement of light, spotting the Rings of Saturn and creating the clock mechanism we still use today. All of this is told in a brilliant chronicle of the times, ranging from the Netherlands to England and France and taking in art and literature en route. Aldersey-Williams is a superb writer, capable of enthralling a non-scientist like me with his picaresque narrative.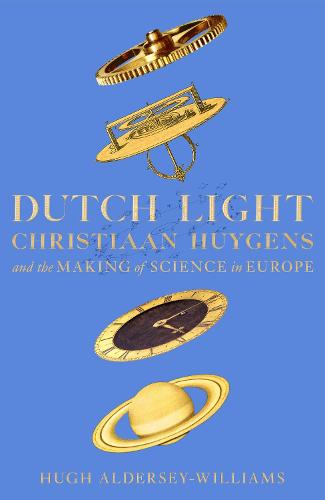 Hardback
In this spellbinding account of the birth of modern science and the man who played an integral part in it, Dutch Light maps the life and career of a true Renaissance man, polymath Christiaan Huygens.
A Man's Place by Annie Ernaux
The great French writer Annie Ernaux has excavated her own life in the course of over twenty memoirs, from her childhood in post-war Normandy to 21st century Paris. As an autobiographer, she is highly unusual – and truthful – in mistrusting her own memory. I love the way she turns upon herself, inquiring within, at all times. This brief but searing book, newly published in English, begins with the death of her father when Ernaux was in her twenties and then spins back through his life, in so far as she knows it. Barely educated, valued only for his labour, Monsieur Ernaux was a reserved and practical man, dogged by the shame of early poverty. He ran a café and village grocery to support his family, both milieux superbly portrayed by his daughter. With her growing educational success, their relationship almost inevitably falls apart. Reminiscent of Zola, in its piercing depicting of a working-class man in his times.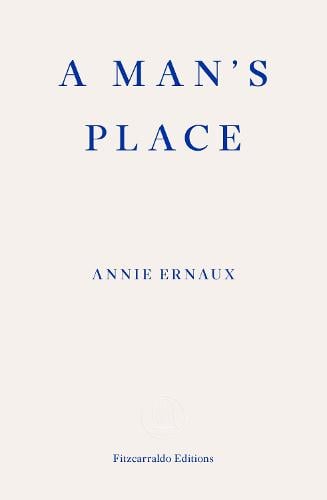 Paperback
Usually dispatched within 48 hours
Focusing on her relationship with her father and his story, A Man's Place is a touching, bittersweet exploration of shame, closeness and the pain of emotional reserve from France's great life-writer.
Some Kids I Taught and What They Taught Me by Kate Clanchy
Kate Clanchy deservedly won this year's George Orwell Prize for this riveting memoir of her years teaching poetry to school children at an Oxfordshire comprehensive. Her pupils come from every kind of background – orphans and refugees, prodigies and second-generation truants – and their stories fascinate from first to last. Together, they give an incredibly vivid picture of British life now, woven together with Clanchy's own experiences day to day. The writing is marvellous. Clanchy is a poet herself, and some of her pupils have gone on to become poets too. Humane, funny, deeply moving, defiantly against the tyranny of Ofsted, league tables and the system, above all inspirational on the power of writing to change people's lives.

×
Download the Waterstones App
Would you like to proceed to the App store to download the Waterstones App?
Reserve online, pay on collection


Thank you for your reservation
Your order is now being processed and we have sent a confirmation email to you at
When will my order be ready to collect?
Following the initial email, you will be contacted by the shop to confirm that your item is available for collection.
Call us on or send us an email at
Unfortunately there has been a problem with your order
Please try again or alternatively you can contact your chosen shop on or send us an email at