Blog
Keeping Sweet: Yotam Ottolenghi Recommends the Cookbooks he Couldn't Be Without
Simply bound to lift the spirits, Yotam Ottolenghi's new cookbook
Sweet
is a dessert-lovers delight. Packed full of over a hundred recipes for baked delights and mouth-wateringly delicious puddings, it will convert even the most avowed savoury-lover to the sweet side. As we prepare to dive into his own tempting recipes, we asked Yotam Ottolenghi which cookbooks he simply couldn't be without. Here, exclusively for Waterstones, he chooses three of his favourites.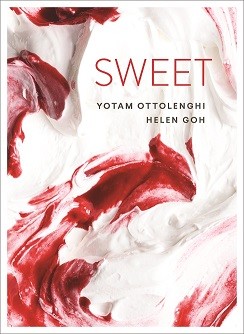 Sweet is the result of a long love affair between Helen and me and all things sweet. Between Helen and I the love is platonic. Between the pair of us and all manner of cookies, cakes and confectionary, we have to be a bit more disciplined. Baking allows us to bring out both the inner geek – precision is important! – and the inner child – sweets are important! – at the same time as staying true to our ultimate love of cooking, sharing and delighting in food.
There have been so many books and chefs I've known and read along the way who share this passion. Narrowing it down to just three books, though, I'd open my sweet shop with Dan Lepard, Nigella Lawson and the guys at Tartine Bakery in San Francisco: Elisabeth Prueitt and Chad Robertson.
Dan Lepard's Short and Sweet is often close at hand. I really like Dan's writing style: it's chatty and friendly but also reassuring and dependable. Dan is one of the country's leading bakers yet he wears all his knowledge and experience very lightly. He's done all the work and research so (as the book's title suggests!) we don't need to. We could spent days prodding and poking and kneading our bread and waiting for it to rise in the perfect place or we could, instead, follow Dan's recipes for making bread which manages to both simplify and demystify the whole process. At the same time, though, he has enough faith in the home cook to encourage them to feel confident about playing around with a recipe. Baking may be a science but there's still lots of room to experiment and play around. This is a big book – there are over 250 recipes – so a lot of sweet and savoury ground is covered.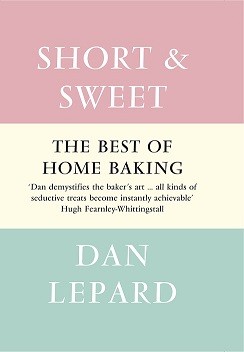 If you're going to buy just one book for the sheer pleasure of reading (as well as baking, of course), then it has to be Nigella Lawson's How To Be a Domestic Goddess. As the title does not quite suggest (or does so with a heavy pinch of irony), this is how to pull off being a 'domestic goddess' when all the pesky realities of the day are getting in the way. This is not Nigella writing in a vacuum of kiddie-and-chore-free-calm, this is her winging it when the kids are young, everyone is tired and food needs to be on the table, pronto. This is the perfect antidote to those who believe that cooking at home actually looks like it does on a cookery show, when everything is chopped and ready in its perfect bowl. I'd recommend this book to anyone who just likes reading well-written sentences, I'd also recommend it to anyone who likes cooking well-tested recipes. For anyone who likes both then this is a must.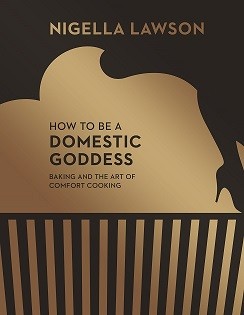 Elisabeth Prueitt and Chad Robertson's Tartine: Sweet and savory pastries, tarts, pies, cakes, croissants, cookies and confections. Long title, impressive book. These are guys who don't shy away from ambition for their home cook reader which I really like. A big part of successful baking comes from experience and, for those who are interested, a knowledge of why things happen or don't happen in the oven or on the stove. Going back to my comments about the two inner children in Helen and I – the geek wanting precision and the kid wanting sweets – this is a book which recognises and celebrates both. Follow the recipes here and you'll be wowing yourself into dreaming of giving up the day job.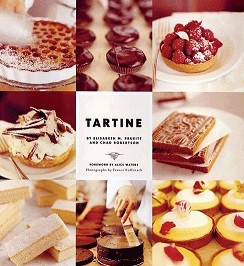 ×
Download the Waterstones App
Would you like to proceed to the App store to download the Waterstones App?
Reserve online, pay on collection


Thank you for your reservation
Your order is now being processed and we have sent a confirmation email to you at
When will my order be ready to collect?
Following the initial email, you will be contacted by the shop to confirm that your item is available for collection.
Call us on or send us an email at
Unfortunately there has been a problem with your order
Please try again or alternatively you can contact your chosen shop on or send us an email at