Blog
Julia Rochester: Weather
Julia Rochester explores the ways in which climate has shaped her narrative and the way weather shapes us all.
For a while, I lived slap-bang in the middle of South America, a minimum of sixteen hours drive from the sea in any direction. Every morning I woke up to a hot blue sky, that stayed blue until the sun went down. This was wonderful – at first. It was wonderful for a month, and then two. But by the end of month three, I missed, missed, missed the rain. I missed the strangely comforting worn-blanket quality of the sky over our funny little island of Britain. When, at last, it did rain, I went out into the yard and sat there, under the glorious grey sky.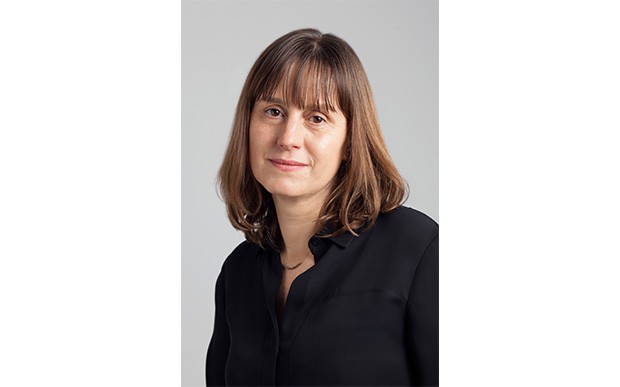 When I was writing The House at the Edge of the World people used to ask me what it was about, which was a very difficult question. I used to say, 'Well… The father falls off a cliff in the first line and it all unravels from there – and there's a lot of weather.' This sounded fatuous, but weather is essential to story. Think of War and Peace without the snow, or The God of Small Things without the humidity, or Wuthering Heights without the wuthering – the wuthering is the book. Catherine and Heathcliff would have behaved completely differently in sunny California.
Weather and habitat have always shaped us, but, increasingly, we are losing the language with which we describe our relationship to the natural world. One of the most extraordinary, and, in my view, important, books to come out in recent years is Robert MacFarlane's Landmarks, which explores the words we use to express our sense of place. His list of words removed from the Oxford Junior Dictionary because they are considered irrelevant to a modern childhood conveys more than any image can, how enclosed our lives have become. Here they are:
'The deletions included acorn, adder, ash, beech, bluebell, buttercup, catkin, conker, cowslip, cygnet, dandelion, fern, hazel, heather, heron, ivy, kingfisher, lark, mistletoe, nectar, newt, otter, pasture and willow.'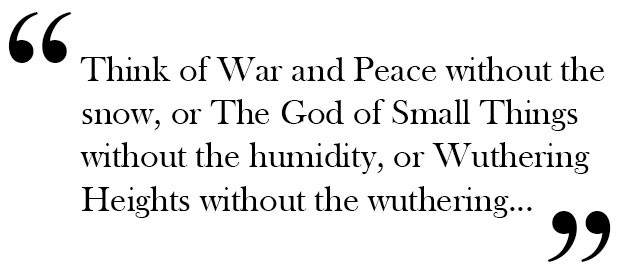 This Easter holiday my family tried out some of these words on our Hackney and Islington children. They all knew adder. None of them recognised catkin or kingfisher. They have never seen a wild hedgehog or a money spider, creatures that were a regular feature of my own childhood – as was walking to primary school. In Britain today, primary school children rarely walk to school. In Germany, where most children do, this is seen as a form of child cruelty. As one of my cousins said to me: 'It's really important for them to experience weather.' For her, being exposed to the seasons is bound up with gaining independence and learning how to be responsible in the world.
Clearly, I am being nostalgic here, but it is much more than nostalgia. Climate change is now one of the biggest, if not the biggest, global challenge. Recently, I saw Al Gore speak on the subject and was struck by this one piece of information: between 2006 and 2011 Syria experienced a devastating drought. An estimated 75% of crops failed and 80% of livestock died, destroying livelihoods of two million and displacing one and half million rural people to the cities. There are many factors that contributed to Syria's descent into hell, but this is perhaps the most overlooked. Weather can be the difference between famine and feast, between stability and chaos. At the same time as we are removing ourselves from contact with the natural world, it is becoming more urgent that we engage with it.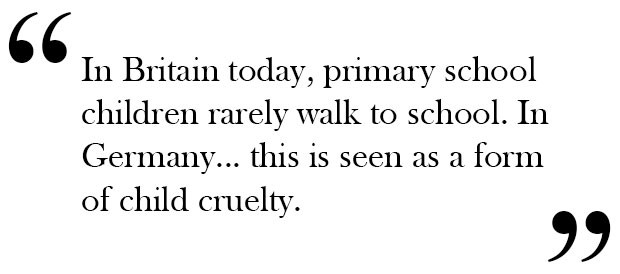 So, writers need weather words, even if at face value they appear to be a poetic indulgence. Coming back to the glossaries in Landscapes, I am moved by the precision of the vocabulary. Take wind, for example: there are words for a sudden drop in wind, for a sudden light breeze, for a sudden gust, for piercing wind, for the howl of the wind. We need new words – for the winter that never comes so that roses bloom in December; for rain that falls so relentlessly that it pours out of the fields taking the top soil with it to stream down the tarmac roads; for the storms that reclaim the sea-walls for the Atlantic.
The House at the Edge of the World is usually described as a novel about a family, but for me, what it is most 'about' is how hard it is to engage with the problematic world beyond. It starts out in the mid-eighties, when we were just beginning to talk about holes in the ozone layer and the consequences of burning the Amazon rainforest. The characters in the novel make different choices – some choose activism, some hide, some withdraw and try to make neutral their impact on the environment. It is not clear that any of them have made a better choice than the others. They all struggle with their place in the world.
The British rain that I missed in South America is not what it once was. In my memory it was a constant feature of life, as though the sky grumbled away like an old man. But still, to me, the perfect expression of happiness is this: a small child in wellies approaches a puddle, and SPLASH!
Julia is the author of The House at the Edge of The World, which was longlisted for the 2016 Baileys Women's Prize for Fiction and is out in paperback now.
Simply reserve online and pay at the counter when you collect. Available in shop from just two hours, subject to availability.
Thank you for your reservation
Your order is now being processed and we have sent a confirmation email to you at
When will my order be ready to collect?
Following the initial email, you will be contacted by the shop to confirm that your item is available for collection.
Call us on or send us an email at
Unfortunately there has been a problem with your order
Please try again or alternatively you can contact your chosen shop on or send us an email at