We regret that due to the technical limitations of our site, we are unable to offer eBooks or Audio Downloads to customers outside of the UK.
For further details please read our eBooks help.
Blog
Jerwood Fiction Uncovered Prize winners announced
The eight winners of the Jerwood Fiction Uncovered Prize have been announced this evening. Prize judge, writer, journalist and publisher Sam Jordison introduces the prize and the winning books

In publishing, the next big thing isn't always necessarily the best thing. Often, the finest books come from writers who have been working away quietly for years, but who don't always provoke the fanfare of an exciting debut novelist. Often too, writers who are a few books into their careers don't get the recognition they deserve because - and here's a cruel truth - it's harder to promote someone who has been around for a while than a brand new voice. Which is why the Jerwood Fiction Uncovered Prize is such an important and useful prize. Its remit is to promote good old-fashioned outstanding work - but also to look beyond the debut novelists and bestsellers. It promotes, in other words, writers who really deserve the attention of a wide number of readers.
This year's shortlist is a case in point. Previously, I'd only read one other book by an author in our final eight books. I had only heard of four of the authors before. And yes, I'm aware that you could take all that as a sign of lamentable ignorance on my part. But I prefer to put a more positive spin on it. (Of course I do!) The fact that I'm now aware of four new fantastic writers, and have read and enjoyed eight novels that might otherwise have entirely missed my radar shows that the prize is doing its work.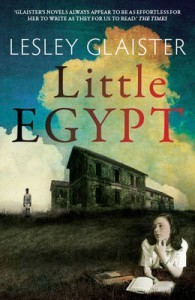 I'm slightly embarrassed, for instance, that I hadn't heard of Lesley Glaister until Little Egypt, her 13th novel in a twenty-five-year career, landed in my hands. But there's more than adequate compensation for such feelings in knowing that I've now found a writer to love. This book took me entirely by surprise - and kept on doing so all the way through. This story of an old woman trapped in a decaying, rubbish-filled house, paying for mistakes made years ago, and formulated in the tombs of ancient Egypt, is beautifully written, profound and creepy as all hell. I'm delighted to have been introduced to such a big talent - and such a deliciously unnerving one.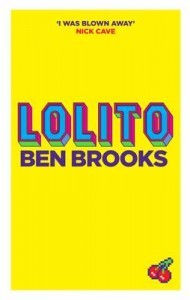 Lesley Glaister is a seasoned pro - but that's not the whole story of the Jerwood Fiction Uncovered Prize. At the other end of the scale, one of the judges' favourite books was written by someone who isn't even 25, let alone 25 years into a career. Ben Brooks was born in 1992 and Lolito is his fifth book - and don't worry, I'm jealous too. But that doesn't mean I didn't laugh and laugh at his story of late teenage depression, self-medication and foolish love.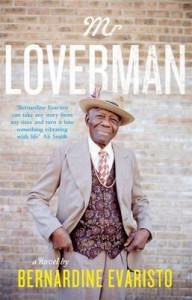 I also laughed along with Bernardine Evaristo's Mr Loverman, the story of a seventy-four year old Antiguan father, grandfather, married for almost sixty years, and in a secret relationship with his soulmate Morris for even longer. Evaristo has captured something magic - a warm, noble, hilarious voice and a character so loveable that it brings a lump to the throat. There were moments when I really did think I'd sob like a baby.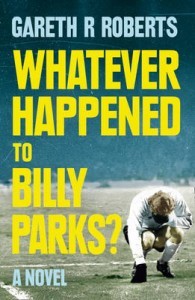 Meanwhile, if you're worried about welling up on public transport, you might also want to approach Gareth R Roberts' Whatever Happened to Billy Parks? with caution. Don't worry if football bores you, however. This is a story about an old player wondering where his golden years have gone - but the real core of the book is a more universal sense of disappointment, loss and struggle against addiction and time. All of which would be quite depressing if the titular Billy weren't also so funny and charming.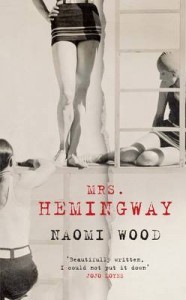 Talking of charm, Naomi Wood's Mrs. Hemingway provides a fine depiction of the appeal of the young Papa - a "beauty" with "broad shoulders", and an all-conquering "grin" - and of the women he convinced to love him. It's a glorious, glossy drama - but also one that leaves you feeling closer to one of the 20th century's greatest writers, and more understanding of his ultimate tragedy.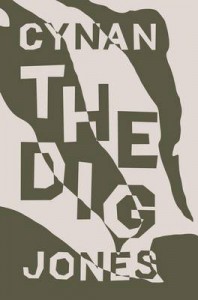 I don't think it gives too much away to say that Cynan Jones' The Dig also shares elements of tragedy - but I'm wary of saying more about this book because it was the force of the unexpected in the book that hit me in the gut. There's a surprise at the end of the first chapter that left me gasping for air - and the pressure doesn't let off for the rest of this intense and haunting little book. It's a joy to know that in judging this prize, my fellow judges and I have been able promote a talent as rare and special as Cynan Jones.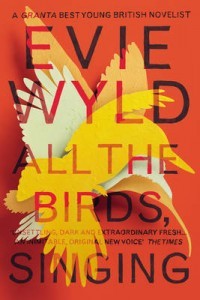 Evie Wyld is another author overflowing with raw ability. All the Birds, Singing is technically audacious and emotionally unflinching, but it's the line-by-line writing in this story of a woman fleeing her past that really makes it work. There are elements that don't quite come together, but that just makes the lingering power of this dark and brilliant book all the more impressive.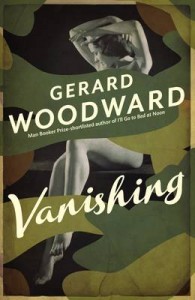 Finally, Vanishing by Gerard Woodward is another book that stays long in the mind. It's packed with unforgettable images and scenes, from great earthy descriptions of dung piles near the narrator's childhood home to cerebral disquisitions on art via naked swordfighting. That latter isn't a euphemism, although there is something deliciously naughty about this book, alongside one of the most effective portrayals of an unreliable - not to mention woefully unaware - narrator I've seen in a long time. Like all the winners of this year's Jerwood Fiction Unlimited Prize, it's a novel that makes the world more interesting. And I'm very proud to have played a part in a process that will ensure the world sees a lot more of all eight books.
The eight winners each receive £5,000.
This year's winners
Lolito, Ben Brooks
Mr Loverman, Bernardine Evaristo
Little Egypt, Lesley Glaister
The Dig, Cynan Jones
Whatever Happened to Billy Parks?, Gareth R Roberts
Mrs. Hemingway, Naomi Wood
Vanishing, Gerard Woodward
All the Birds, Singing, Evie Wyld