We regret that due to the technical limitations of our site, we are unable to offer eBooks or Audio Downloads to customers outside of the UK.
For further details please read our eBooks help.
Blog
"It's distracting. No good can come of it."
Though he needs silence to work, John Connolly's Charlie Parker series owes much to the music its author loves...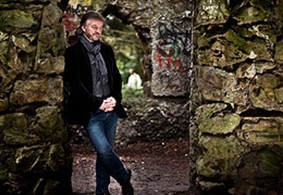 I don't listen to music when I write. I just thought I'd get that out there to begin with, as it's a question I'm frequently asked, perhaps because it seems a little odd to those who don't write that someone would want to sit in something resembling monastic silence, broken only by the clicking of keys on a keyboard and the mournful call of a bird from beyond the window, a plaintive reminder that, outside the writer's garret, life goes on.
Actually, I can't remember ever having wanted to listen to music while writing. It's simply never struck me as anything that I might want to do, rather like having any part of my anatomy pierced, or dating Lindsay Lohan. (At a point in the past I probably did have that egotistical male side to my personality, the side that looks at a woman in distress and thinks, wow, maybe I could rescue her by dating her, but as the years go by I realize that some things only make a bad situation worse…) But music – no, I've always preferred writing in silence.
I do know some writers who listen to instrumental music when they write. I think it might have been the great George Pelecanos who professed a liking for the music of Ennio Morricone as a virtual soundtrack when he was constructing certain scenes in his work, and my friend and fellow author Mark Billingham isn't averse to some instrumental music, I believe, but that's probably the crucial element: instrumental. It's hard to put words in order on a page when, in the background, someone is putting some of the same words to music, and in a different order. It's distracting. No good can come of it.
But wait a minute: I can go into a coffee shop, open my computer, and start writing, even if there is music – instrumental or vocal – playing over its speakers, so perhaps it's to do with making decisions about what you listen to for, having decided to put on a CD, or a particular radio station, some part of your attention is inevitably going to be occupied by it. Then again, it may be that, in a public environment such as a coffee shop, music simply becomes another element in a wall of sound that needs to be tuned out, a kind of white noise that, in the end, becomes almost comforting.
What you're getting is a glimpse into the writer's record collection, and probably the more obscure end of it too
Readers occasionally appear surprised that music does not play a part in my writing process, especially as music appears integral to my novels and, indeed, occupies considerable portions of my waking hours. My books often reference particular songs or lyrics, which I'll come back to in a moment, while for the last three years I've hosted a weekly radio show entitled ABC to XTC on RTE XM here in Ireland, in the course of which I mount what I like to think of as a spirited defence of the music of my youth. Indeed, if asked to nominate my most beloved invention of the past decade or so, I would almost certainly pick the iPod, which has permitted me to take huge chunks of my record collection with me wherever I go. (Before the iPod came along, part of my luggage allowance on planes was always occupied by tapes or CDs, and picking which ones to bring away with me occupied more time than packing clothing, and invariably involved more torment and regret.) Were God to force me to choose between music and books, I would be very torn. I mean, I know I'd pick books, but I'd be very angry with God for forcing me to choose, and I fear that our relationship would never fully recover.
There can be a fan boy element to a writer's use of music in his work – and I use the word "his" advisedly, because it seems to me that it tends to be a feature of male writing more than of female writing. Allowing for the inevitable exceptions, men appear to define themselves more frequently by the music that they listen to than women, and this carries over into their writing. That said, I do get annoyed with writers whose main characters only listen to, say, the blues, or bebop jazz. NOBODY should listen to only one kind of music. (And no one should listen exclusively to the blues. It's a sign of madness, and of a tendency towards depressive behaviour.) In a literary character, this kind of narrow musical focus becomes a manifestation of its creator's impulses that can ultimately prove distracting. As a reader, you just know that the writer is not going to have his main character, his hero, listen to music that the writer himself doesn't like. What you're getting is a glimpse into the writer's record collection, and probably the more obscure end of it too, because there's nothing a male record freak likes better than a bit of musical one-upmanship.
With all that in mind, I tend to choose carefully the musical references made in my books. Quite often, I'll discover a song lyric, or even just the mood of a song, that complements my own writing. This can be quite frustrating, as there's something mildly disheartening about writing a 120,000 word novel only to find that a songwriter has encapsulated in a four-minute song, or even a single couplet, all that you've been trying to say in your massive tome. On the other hand, the placement of an apt lyric in a book can achieve a kind of resonance, especially if the reader is familiar with the song, or the writer can quote the lyric. (And that's a minefield, quoting lyrics: in my experience, paying for permission to use a lyric in a book is many times more expensive than paying for, say, an entire verse of T.S. Eliot, and that can't be right.)
What it comes down to is the fact that all creative people – writers, artists, musicians – are drawing from the same sources of inspiration, the same cloud of ideas, and they simply apply them to different mediums, so it shouldn't be that surprising to find a songwriter delving into themes or images similar to those of a novelist, or an artist creating images that appear to have been stolen wholesale from a writer's imagination. I felt something of that when I saw Guillermo del Toro's brilliant 2006 film Pan's Labyrinth, in which a traumatized young girl is drawn into a monstrous fantasy world during the Spanish Civil War. I went to see Pan's Labyrinth shortly after delivering a novel entitled The Book of Lost Things, which dealt with almost identical subject matter, although The Book of Lost Things has a young boy at its heart, and is set during the Second World War. Still, had I been given the opportunity to sit down with del Toro, I'm certain that I could have explained his own thought processes back to him, and vice versa.
I've never talked to Mark about why he wrote that particular song, but I'm pretty certain that he wasn't thinking about the ghost of private detective's murdered wife
Of course, when it comes to songs I accept that the meaning I take from a lyric may not be the one intended by the songwriter, or my experience – whether in life or in writing – may colour my response to it, but that's true of all human responses to art. No two people read a book alike, because each will bring their own individual experiences to the subject matter. Similarly, I may choose to add a particular complexion to a song lyric. For example, I'm a huge fan of Red House Painters, the beautifully downbeat group formed by Mark Kozelek in San Francisco in 1989. I included one of their songs, "Summer Dress", on Voices From The Dark, the first of the four compilation CDs that I've compiled over the years to go with my Charlie Parker novels. Apart from just finding the song extraordinarily beautiful, a snatch of lyric stuck with me: "Wonders if she is loved, or if she is missed." It impacted because, in the Parker novels, Charlie is haunted by a vision of his dead wife, who is always glimpsed wearing a summer dress. Now I've never talked to Mark about why he wrote that particular song, but I'm pretty certain that he wasn't thinking about the ghost of private detective's murdered wife when he was working on it.
For the second CD, Into The Dark, I included a track entitled "Murderer" by the Minnesota-based group Low. It's a kind of anti-prayer, a little hymn of bitterness and rage. It's probably worth quoting the lyrics in full:
One more thing before I go
One more thing I'll ask you Lord
You may need a murderer
Someone to do your dirty work
Don't act so innocent
I've seen you pound your fist into the earth
And I've read your book
It seems that you could use another fool
Well I'm cruel
And I look right through
You must have more important things to do
So if you need a murderer
Someone to do your dirty work…
The Parker novels feature a character called The Collector, a killer of possibly supernatural origin who believes himself to be engaged in the Lord's work, disposing of those who have damned themselves through their actions. When I heard "Murderer", I thought of him, and so it ended up on the CD.
The fourth of these compilations, entitled Ghosts, is included with special copies of the latest Parker novel, The Wolf in Winter, available from Waterstones, and we'll also be giving out CDs to those who come along to signings, in case the special edition sells out. It includes at least one song referenced in the book – a gorgeous cover by Davide Rossi of Talk Talk's "It's Getting Late in the Evening" – but also a number of songs that seemed to me to echo some of the novel's thematic concerns, among them "Greenman" by XTC and "Circle of Ash" by Candidate, along with two instrumental pieces, by Envoy and Mogwai respectively, that capture something of the mood of this book, in the case of Mogwai's "I'm Jim Morrison, I'm Dead", and, with Envoy, my first novel, Every Dead Thing, after which their track is named. There is also a little piece of circularity since Mark Kozelek appears again, this time in the form of his group Sun Kil Moon, with a track entitled "Under The Leaves", which takes its name from a phrase used in my novel The Whisperers. Mark happened to read that book after we'd become acquainted through the use of "Summer Dress" on the first compilation almost a decade ago, and it caught his imagination.
So why go to all this trouble and expense? - because producing these CDs is a major commitment. Well, in part it's the fan boy thing again. There's a side of me that just likes the idea of sharing with my readers music that I love. It's also a way of encouraging readers to support bookstores, because you either have to track down a special copy of the book in a shop or come along to a signing. On another level, it's a thank you to those who support my work, and come out to buy my books in the first week or two of publication.
Finally, it's a means of adding something to the experience of reading the books, thirteen little bursts of resonance to demonstrate how the worlds of books and music do not exist in isolation, but can overlap, inform and ultimately enrich each other.
And if someone hears this CD and goes out to buy previously unheard music based upon it, then all the better. We'll have something else to talk about when we meet at last…
Related books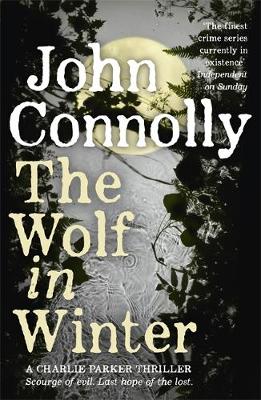 In this pulse-pounding thriller, Private Detective Charlie Parker risks his life as he takes on a case for his dead client.