Blog
In pictures - Our Go Set a Watchman midnight openings
Some great pictures from our midnight openings for Go Set a Watchman
Last night we held midnight openings across the country to celebrate the publication of Harper Lee's Go Set a Watchman. Our booksellers had a fantastic time and we'd like to thank everybody who attended for making it such fun.


As we all know, nothing happens anymore unless it's feverishly tweeted about and so we've decided to put together some of our favourite pictures that our bookshops posted throughout the night.


Let's start with Waterstones London Piccadilly and their fantastic in-store display. A giant tree located right in the front of the shop.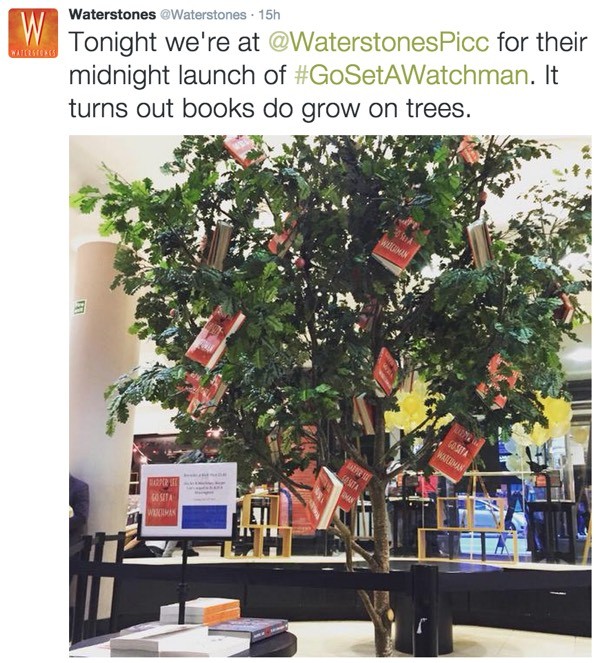 Manchester Deansgate had their priorities settled from the start..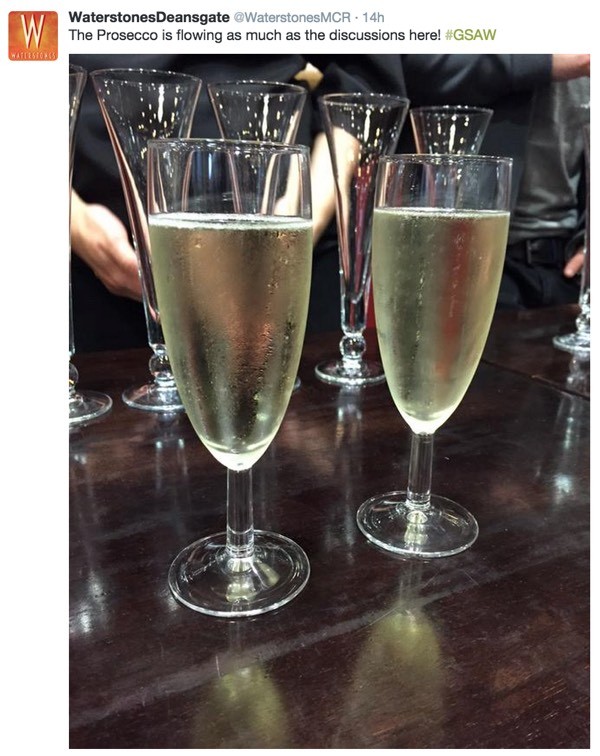 But London Piccadilly may have won the drinks war.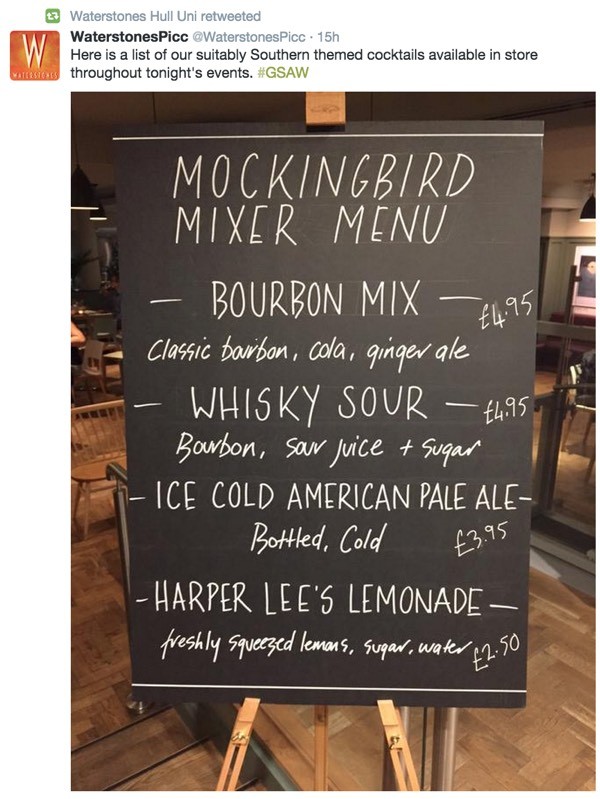 Sheffield made some amazing cakes..




But, as is the unfortunately fate of all cake (for the cake, that is)..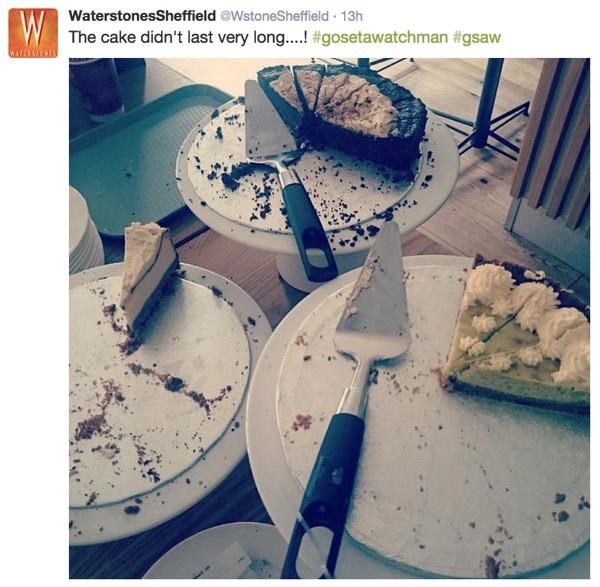 Our booksellers in Newcastle got into the spirit of the time.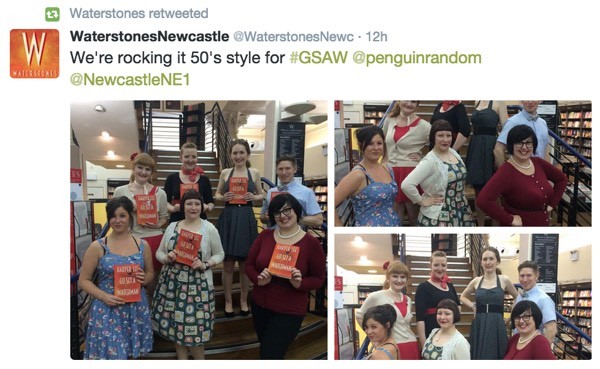 Each store had a limited amount of goodybags to give away to some lucky guests.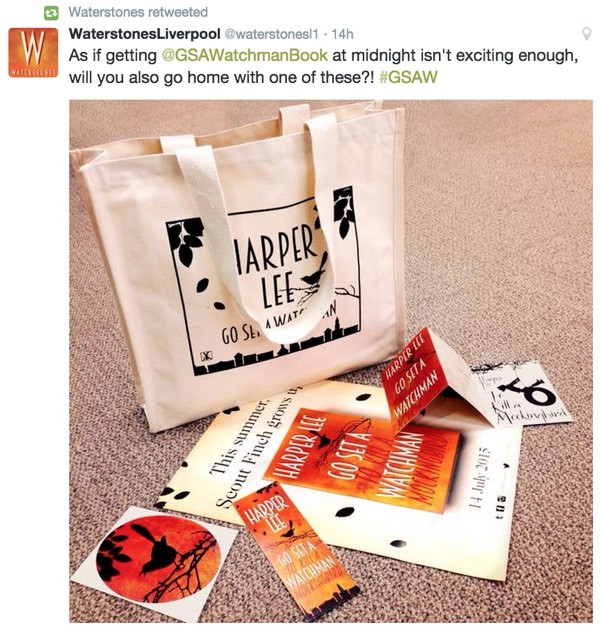 And most stores also showed the 1962 classic film adaptation.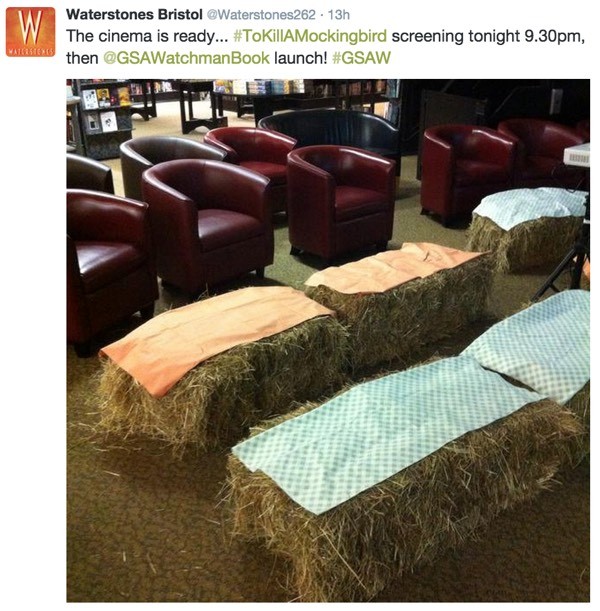 Which explains all the popcorn.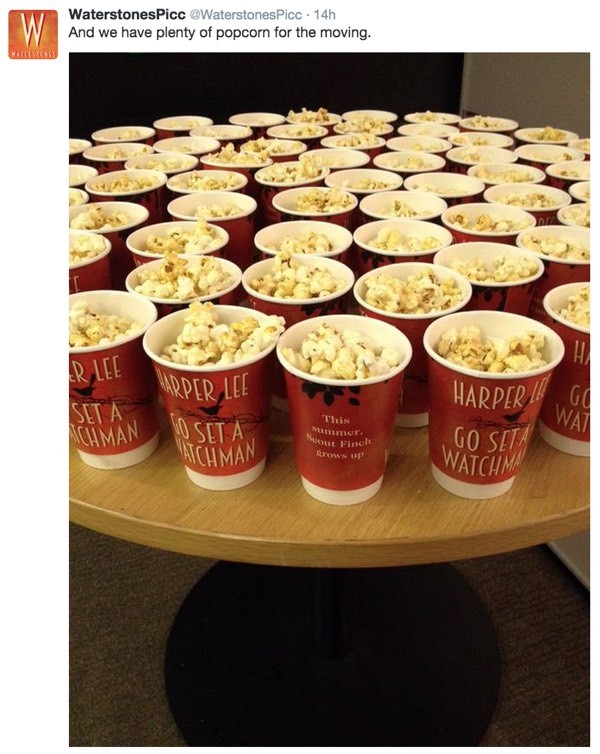 But it would all be for nothing without one thing..


At midnight, it was finally time.
At London Piccadilly, Ashleigh-Jayne spent the entire day in the queue waiting for the book to be published. We're fairly sure she was the first person in the country to buy Go Set a Watchman!

Today, after months of waiting, our booksellers can finally sell Go Set a Watchman! Just head into your local shop and they'll be more than happy to see you!

Related books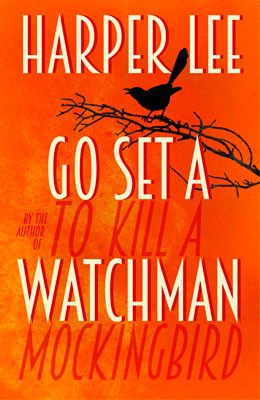 Twenty-six-year-old Jean Louise Finch - 'Scout' - returns home from New York City to visit her ageing father, Atticus. Set against the backdrop of the civil rights tensions and political turmoil that were transforming the South, Jean Louise's homecoming turns bittersweet when she learns disturbing truths about her close-knit family.