We regret that due to the technical limitations of our site, we are unable to offer eBooks or Audio Downloads to customers outside of the UK.
For further details please read our eBooks help.
Blog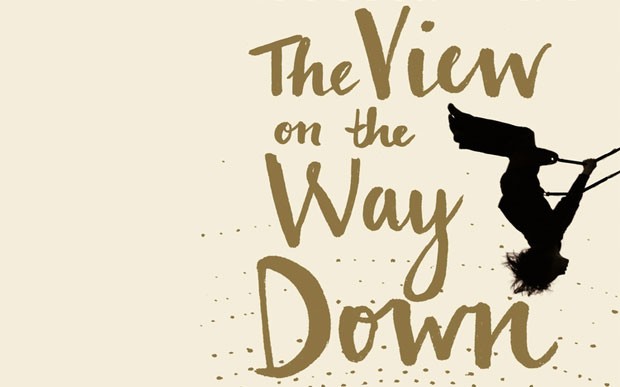 "I had no 'issues'. Then I lost my mind."
Rebecca Wait explains how her own experiences dealing with depression have few into her novel The View on the Way Down...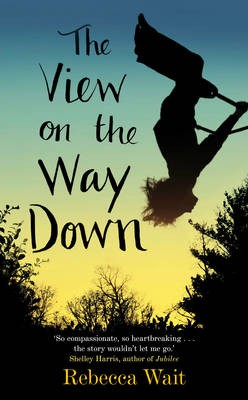 I was a happy child and a cheerful teenager. I had no "issues". I liked school, I had a loyal group of friends and my home-life was remarkably happy. I was not what you might describe as "high-risk".
Then I lost my mind.
The word "breakdown" is not seen as a medical term these days. It's fairly accurate, though, for describing the chaos of depression and anxiety that can rise up out of nowhere to take someone apart. A breakdown: the dismantling of a personality.
It didn't, with hindsight, come entirely out of nowhere for me, but here is not the place to retrace that particular mental odyssey. What was most interesting was the outcome. I feel like I've become something of an expert on mental health these days. A friend recently described mental illness as my "thing" (oh, cheers). But as a teenager, I didn't have a clue. Depression was something that happened to other people, and even then, not other people I knew.
This was a new kind of horror. It happened over several months, a creeping sense of dread that accompanied all my waking moments, a flickering terror that couldn't be resisted because it couldn't be explained. Long before I fell apart, the shadows were starting to gather. If I had realised what was happening – if anyone had realised what was happening – perhaps we might have been able to head it off. As Jamie reflects in the novel, the signs were there, if only we had known how to read them. I had become tearful and anxious a lot of the time. Whilst I'd previously been excited by the future, now I was afraid of it. But depression can be hard to spot if you've never experienced it before.
I find "breakdown" a useful word because it captures the suddenness of the final descent. When my illness came to a head (oddly, I remember the exact date), I ceased being able to function. I had horrifying panic attacks. I couldn't eat, couldn't think, couldn't bear it. Depression is being crippled by terror and misery every moment you're awake. I haven't forgotten the shock of it: a strange kind of wonder that it was possible to feel this bad, and that I'd had no idea up till now. And the real kick in the teeth? The illness brings with it its own reality: you believe you will never get better.
For someone determined to be a writer, this was a particularly strange time. I'd spent my childhood and teenage years measuring every experience out in words and weighing the value of events by how well I could express them, but now I found that words failed me. I couldn't explain to the people around me how I felt because I couldn't even explain it to myself. It was so far beyond anything I'd previously experienced. Depression was the darkness beyond language.
A friend recently described mental illness as my "thing" (oh, cheers)
As I recovered, I returned to this problem again and again. How to describe the indescribable. With help, I gradually came back to life. I went off to university and was ridiculously happy, but I was still thinking about that year of being ill, and how I might put it into words. It was both a literary challenge and a personal one: could I begin to understand what had happened to me through writing about it? I dabbled for a while with some short stories about a girl with depression, but somehow it didn't quite work. It was when I decided to make the protagonist male – enter Kit – that I finally began to make progress. It was as if I needed that extra bit of distance from my own experience in order to write about it. I began The View on the Way Down shortly after graduating and finished it within about eight months. The words came quickly now, as if they'd been waiting there the whole time.
I was particularly interested in exploring the impact of Kit's illness on his family. My own family had found it extremely harrowing, especially as it can be so difficult to know how to help. Rose and Joe, I should say here, are not based on my own parents, but the misery and sense of helplessness they experience are.
The other motivation for writing the novel was the evolution of my own attitude towards suicide. Before I experienced depression myself, I had no idea what it felt like to want to be dead. I had viewed suicide as, at best, a kind of madness, and, at worst, unforgivably selfish. Now I was forced to reconsider. I had stood on the cliff-edge myself. Who was I to pass judgment on what level of suffering should be endured by others? What right did anyone have to do that? This is not to downplay the suffering it causes to the people left behind, an enduring grief that is at the heart of The View on the Way Down. But I no longer think that there is anything shameful or cowardly about suicide, and nor do I believe there is necessarily anything irrational about it. For some, it is far from a spur of the moment decision, but the culmination of a long and terrible struggle. It seems entirely reasonable to me that there may come a point when you decide you've had enough – that enduring is not the same as living.
The novel was born out of darkness, but also out of relief and joy. There are many echoes of my friends and family in there, particularly in the way Jamie, Sam and Kit relate to each other, the anecdotes they recall, and countless other things that make life wonderful. I believe there's hope for Jamie and his family at the end of the novel, as they start to lay the happy memories of Kit alongside the painful ones and allow themselves to live again. Nonetheless, I'll always mourn for Kit himself, and others who have suffered like him. It's a sad story, I know, but I think I had to tell it.
Related books
An astonishing and powerfully moving debut novel.