Blog
Missing Nothing
Miss You
is a novel of possibilities, both for those that happen and those that never come to pass. Tess and Gus are, to us, ideally matched to be that perfect couple, destined to be as one, but as we'll discover life doesn't always work that way. Author Kate Eberlen walks us through the tale's origins and how inspiration can indeed be found everywhere.
I've always been fascinated by how many lives glance against ours each day, how many tiny encounters we have, or almost have. So, when I first had the idea for Miss You - what if two people were perfect for each other, but kept just missing the chance to meet? – it felt so immediately like an interesting premise for a novel, I wondered why it had never occurred to me before.
I was on a train and I always find train journeys good for thinking. As someone who likes to be occupied all the time, the fact that I'm doing something - making my way to a destination - and yet not doing anything at all - sitting gazing out of the window – somehow makes train compartments creative spaces for me. You won't find me in a 'Quiet Zone' either. When I'm not imagining narratives of my own, I'm tuning into conversations around me. Sometimes I think that creating a backstory from two random overheard snippets of train conversation would make a great parlour game – recently I caught the phrases 'stripped of his honour' and 'two million avocados' seconds apart. But that's another story…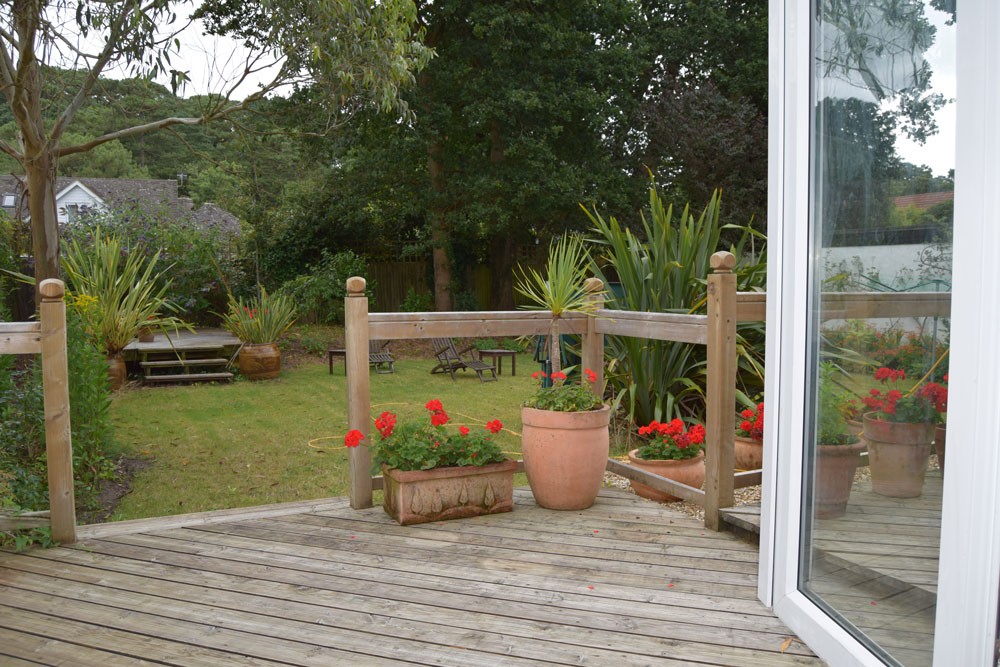 A Room With a View: Kate Eberlen's 'office window'
As soon as I thought of Miss You – and the title was there right from the start – my imagination could see two characters. The girl vivacious, full of curiosity and honest, almost to a fault; the boy more reticent and troubled. It's very difficult to say where characters come from. For me, the process is a bit like meeting new people. You have an initial impression, and then you start asking questions to find out what they are like and why they are like that. Tess seemed to arrive fully formed – a reader, a bit of a pedant, but with a quality of innocence that belied her intelligence. Gus was more difficult to fathom. He was shy, a bit awkward. Was he even hiding something?
Over the next few months, I found myself coming back to my characters in my spare time until I felt I knew them well enough to start writing. It was only when I came to sit down at my laptop and focus on how I would tell their stories that I realised that the structure of the novel was going to be a major challenge. There are many novels that have missed opportunities at their core, but usually the protagonists know each other, or at least have friends in common. Tess and Gus do not. My idea was that their lives would glance against each other almost imperceptibly. The momentum of the plot had to keep moving, though, so I was determined not to have the same scenes played through different eyes. So that begged the question, how would we understand that they were right for each other? I decided we would meet Tess and Gus for the first time on a day that was going to determine their future – the day of their A level results. If readers could see Tess and Gus full of excitement, apprehension and dreams, on the cusp of finding out what sort of people they were going to be, I hoped they would want to stay with them as they travelled through their lives, and discover whether the time was ever going to be right for them to find one another.
One of the biggest decisions you make about a novel is how you're going to deliver the story. For me, the basic choices were: should I tell it in the past or present tense? Should I tell it as a third or first person narrative? Since Tess and Gus have very limited communication with each other, I wanted the reader to have as direct a relationship with each of them as possible. After experimenting a little with various literary devices like diaries and letters, my solution came from the character of Tess herself. Chat. Just as I'd had a very clear picture of Tess at the beginning of the process, I could also hear her voice. The first chapter I wrote is almost exactly the first chapter that appears in the finished novel. Gus took more consideration. His is a more tentative and internalised voice, I think because he's often a little bewildered by life's responsibilities.
Still, somehow, I needed to explain to myself why these two characters were telling their stories. It all began to make sense when it dawned on me that – of course! - they were each talking to someone. But, as the reader only realises who this is late on in the novel, I'm not going to give that bit away!
×
Download the Waterstones App
Would you like to proceed to the App store to download the Waterstones App?
Reserve online, pay on collection


Thank you for your reservation
Your order is now being processed and we have sent a confirmation email to you at
When will my order be ready to collect?
Following the initial email, you will be contacted by the shop to confirm that your item is available for collection.
Call us on or send us an email at
Unfortunately there has been a problem with your order
Please try again or alternatively you can contact your chosen shop on or send us an email at