Blog
Horror Comics for the Uninitiated – Halloween Spooktacular
With All Hallows Day almost upon us, we are holding a Halloween Spooktacular. Part two: Asa Wheatly takes you on a guided tour of the graphic novel's dark side...
In the past 10 years comic books and graphic novels have become more a part of the mainstream than ever. But what seems to be holding some people back from giving them a go is the idea that there isn't much past the continuity heavy superhero books, which can be incredibly daunting and convoluted to pick up with no prior knowledge. As a lifelong reader of comics I know there is more to comics than just these books and I'd love to share some of the hidden gems with you. One of my favourite thing about comics is there are new series starting every week and with that I believe that there is at least one comic for everyone out there, they just need to find it.
So each fortnight I will take a look at a specific genre or subject and recommend what I think are some of the best books said genre or subject have to offer. In this inaugural piece, and as it is October, I delve into the deep dark depths of horror.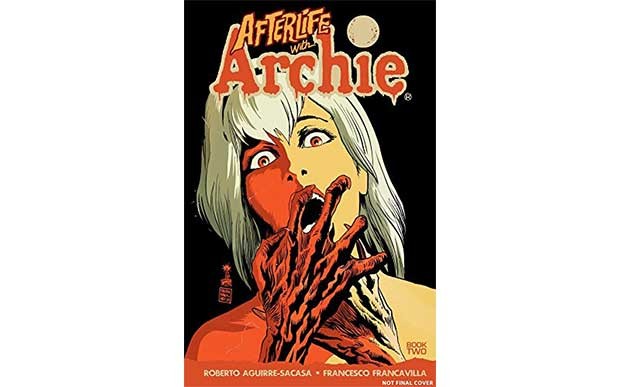 Afterlife With Archie
Afterlife is a book that on the surface should be a disaster, taking an old comics property and trying to add new life by adding zombies to it. But Afterlife with Archie skyrockets expectations as writer Roberto Aguirre-Sacasa and artist Francesco Francavilla create a genuinely horrifying and gory tale within this familiarly docile world. This book has a load of fantastic nods to the world of Archie that long times fans can enjoy but theses never detract from the story or exclude the new readers. Francavilla's art style is suitably matched with the dark tone of the book and his almost monochromatic colours make this one that is worth it for the art alone. A worthy edition to horror fiction that defies expectations and delivers on every turn.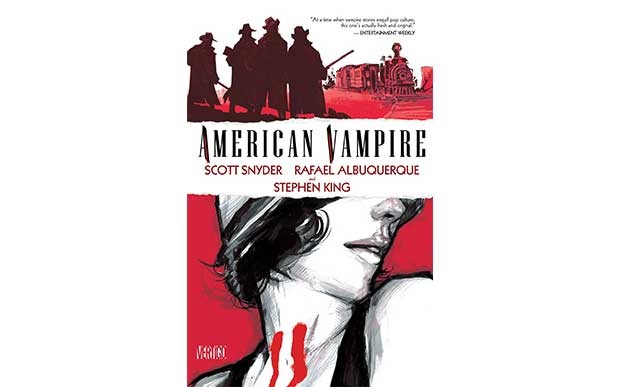 American Vampire
With a back story written by Stephen King, this fantastic reinvention of the vampire mythos should need no more introduction to sell to a horror fan. Scott Snyder and Rafael Alburquerque create an amazing and horrifying new world in American Vampire. The reader is slowly but surely exposed to the many different species of vampires starting with the new found American Vampire. The series begins in the 1920s and the stories contained within range all the way up to the 60s and all the way back to the 1800s. A series built on interesting characters that just happens to have a gruesome and fascinating concept.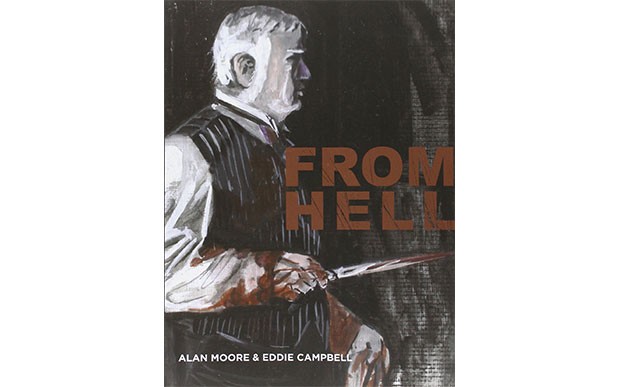 From Hell
Watchmen, V for Vendetta, The League of Extraordinary Gentleman, Alan Moore is one of the most well know comic writers in the world and his work for the big two (Marvel & DC) and smaller companies is always talked about as some of the best. My personal favourite and probably the most horrific of his work has to be his Jack the Ripper tale, From Hell. Adapted terribly for the screen, like most of Moore's work, From Hell is the most interesting and at the same time scariest interpretation of the Jack the Ripper murders. A heavily detailed look at the theory that the murders were a part of a cover up of an illegitimate royal baby and while Moore has spoken about the case and it's probable falsehood he chose it as a basis for his story as it was the most interesting and fitted with the story he wanted to tell. Eddie Campbell's art compliments Moore's writing perfectly and creates a dark and dangerous atmosphere that has yet to be recreated in comics to date. If you give From Hell a go be sure to check out the amazingly put together companion afterwards.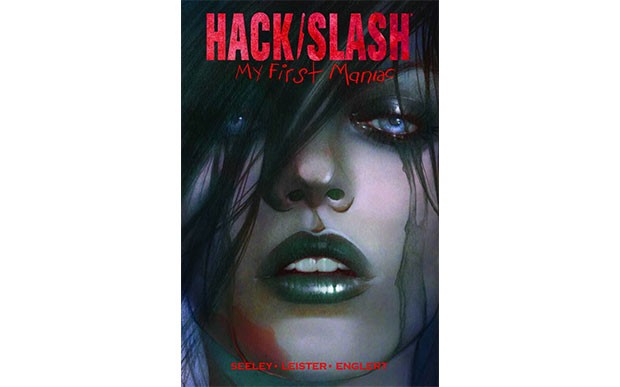 Hack/Slash
A ruder, lewder and more violent version of Buffy the Vampire Slayer, Hack/Slash is the story of Cassie Hack, sole survivor of a slasher (a slasher is a killer in the vein of Jason Vorhees, Michael Myers and Freddy Kruger) known as The Lunch Lady, who also happens to be Hack's mother, vows her life to hunting down and killing all the other slashers in the world. In this love letter to 80s slasher B-movies and exploitation Tim Seeley and a cacophony of brilliant artists pit Cassie Hack and her monstrous but loveable partner Vlad up against all manner of evil including a few you may recognise.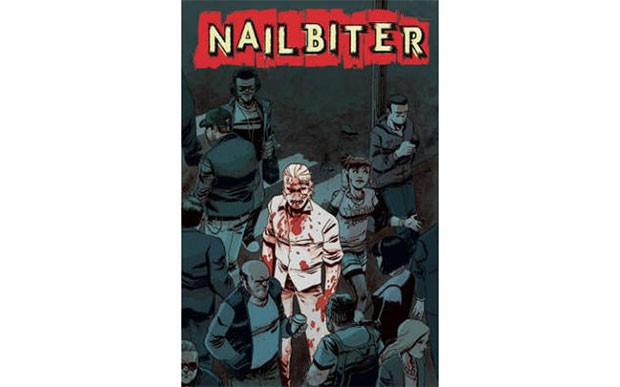 Nailbiter
Buckaroo is a town that lays claim to a disturbing fact, 16 of the deadliest serial killers in America, if not the world, all grew up there. NSA agent Nicholas Finch must venture into the town and its history to save his friend who went in to solve the mystery the towns people are too afraid to uncover. Finch quickly learns the only way he's going to get anywhere is to get help form one of Buckaroo's more recent killers, Edward 'Nailbiter' Warren. Warren is an incredibly creepy character that you can't help but like even if he does chew the fingers off of his victims, who are people that chew their nails, so if there was ever a reason to cut instead of chew this is it. A funny, scary and dramatically tense book Williamson's writing and Henderson's art create a world you can easily lose sleep to. You'd never want to visit Buckaroo but you'll want to find out as much information as humanly possible about it.
Wytches
As he did for Vampires, superstar comic writer Scott Snyder takes on witches or more accurately Wytches. A story rooted in both his own childhood and parental fears Wytches is creepy, tense and at some points disgusting. Jock and Hollingsworth's experimental and beautiful art lends itself completely to Snyder's writing. The book is something to experience first hand so you can truly feel the terror of the woods and being pledged. Of all the books recommended in this article this is the book that you should read if you're only going for one. While you'll thank me for the fantastic new tale your sleeping pattern will hate me forever.
×
Download the Waterstones App
Would you like to proceed to the App store to download the Waterstones App?
Reserve online, pay on collection


Thank you for your reservation
Your order is now being processed and we have sent a confirmation email to you at
When will my order be ready to collect?
Following the initial email, you will be contacted by the shop to confirm that your item is available for collection.
Call us on or send us an email at
Unfortunately there has been a problem with your order
Please try again or alternatively you can contact your chosen shop on or send us an email at