Blog
Life on the Front Line: Henry Marsh and John Sutherland in Discussion
What is it really like to work on the front line of Britain's public services? What does it mean when every day might involve someone's life in the balance? What does it cost to put the welfare of others above your own? In a frank and unflinching discussion, Henry Marsh, former NHS surgeon and author of the bestselling books Do No Harm and Admissions and John Sutherland, Metropolitan Police Officer and author of the memoir Blue, lift the veil on life beyond the blue flashing lights.
Henry Marsh was one of Britain's foremost brain surgeons, and worked as Consultant Neurosurgeon at Atkinson Morley's/St George's Hospital in London for thirty years. Since retiring from full-time work in the NHS, he has continued to operate and lecture abroad, in Nepal, Albania and Ukraine. His prize-winning memoir, Do No Harm, was a Sunday Times and New York Times bestseller. He has been the subject of two award-winning documentary films, Your Life in Their Hands and The English Surgeon. He was made a CBE in 2010.
John Sutherland has served as a Metropolitan Police Officer for the best part of twenty-five years. Over the course of his career, in which he has been awarded numerous commendations, he has worked in seven different London boroughs, in a variety of different ranks and roles, and he has also been posted to Scotland Yard on three separate occasions. His most recent operational job was as the Borough Commander for Southwark. Blue is his first book.
You dedicated your careers to public service. Would you say that you both had a vocation? Do you think that was the same for the majority of your colleagues, or was it just a job for most people?
Henry Marsh: If vocation means accepting that you have to sacrifice something to do a job well, I think medicine is a vocation. I didn't sacrifice income – I earned very well as a surgeon – but I think I sacrificed quite a large part of my family and private life. As far as I was concerned I was permanently on call for my patients. How can you not put them first when they are suffering and at risk? And the personal commitment of doctors to their patients is very important for patients. I don't think it is very different for my immediate colleagues – I can't comment on doctors more generally.
John Sutherland: For anyone who has ever been any good at it, policing is undoubtedly a vocation. When you strip away all that really isn't important (things like targets and bureaucracy and the opinions of the armchair occupiers), the job of a police officer is simply to save lives, to find the lost, to comfort the broken, to protect the vulnerable, to confront the dangerous. It's about as extraordinary as a job can be. If you ask most police officers why they joined, they will tell you simply that they wanted to make a difference. And they will be telling you the truth.
You both write movingly in your books about being present at some of the most difficult moments in people's lives. Did this get any easier for you over the years?
Henry Marsh: No, but I would like to think that with experience I handled it better from the point of view of my patients and their families. The trouble is that you rarely get any feedback on your behaviour with patients and it is very difficult to know if you have handled a difficult encounter well or not. I suspect that most doctors (including myself) think that they are better than they really are in these areas
John Sutherland: The painful privilege of policing is to be present on the worst days of people's lives and to be afforded the opportunity to do something – anything – to help. But, over the years, it has actually become harder for me to deal with. When I was younger, I seemed to be able to absorb the sadness I encountered. I didn't really give it a second thought. In fact, I just plunged straight in to each new adventure. Over time though, it took its toll – a consequence of the repeated exposure to extreme trauma.
If you had known at the beginning of your careers what you know now, do you think you would still have chosen to follow the career paths that you did?
Henry Marsh: Medicine and neurosurgery has changed enormously over the last 40 years but the patients are the same, and I cannot imagine a more fulfilling or interesting job so, yes, I would do it again.
John Sutherland: Without hesitation. I might do some of it differently – not least in terms of taking better care of myself along the way – but I would do it all again. I still think it's the best job in the world.
The NHS and police force currently face massive challenges. Do you feel optimistic about their ability to serve people in the future?
Henry Marsh: I feel deeply pessimistic – not just because of the blind, blinkered and out-dated market ideology of the present government but also because this country's grim economic prospects post-Brexit.
John Sutherland: The combination of challenges now facing policing – international terrorism, organised crime, violent crime, cyber crime, the things that have nothing to do with crime (the consequences of mental ill health in a society where critical care services are stretched to breaking point, for example) and all the rest – is greater than at any other point since the end of the Second World War. My sense of hope for the future is based on my belief in the remarkable people who police our streets. My greatest concern is the fact that significantly more of them are operating under greater strain than at any other point in my lifetime.
What do you most hope people take away from the books that you've written?
Henry Marsh: For doctors – that they should feel less ashamed about making mistakes or things going badly and hence should be able to learn more from them, and perhaps find it a little less difficult to discuss these problems with their patients. For patients – that doctors are fallible human beings doing a difficult job in an under-resourced system, that medicine is full of uncertainty and that it is not always somebody's fault if things go badly.
John Sutherland: In recent times, the public narrative about the job I do has been hopelessly unbalanced, with a relentless (and sometimes downright hostile) focus on the negative. I'm no blind apologist for policing – society is entitled to expect higher standards of us than they do of anyone else – but, for every terrible story, I could tell you a thousand astonishing ones. I hope my book offers the wider public a different perspective on the men and women who stand on the thin blue line – and I hope those same men and women feel that someone out there is standing up for them.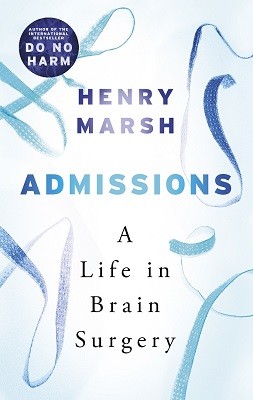 Hardback
A provocative and heartfelt new memoir from the brain surgeon and bestselling author of Do No Harm. In this searing, provocative and deeply personal memoir, the bestselling author of Do No Harm finds new purpose in his own life as he approaches the end of his professional career, and a fresh understanding of what matters to us all in the end. 'I didn't want this book to end' - Daily Telegraph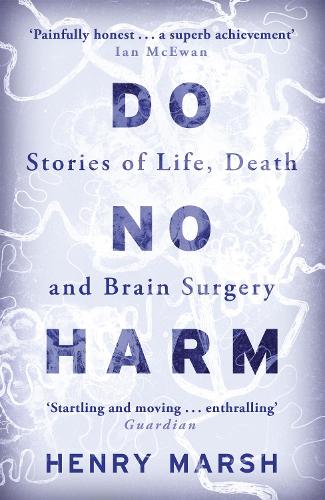 Paperback
Usually dispatched within 48 hours
Deeply fascinating, ethically profound and elegantly written, Do No Harm charts Henry Marsh's career as one of the world's leading brain surgeons, and the issues and experiences that have informed his professional development. A classic of the medical memoir genre, Do No Harm is a compelling glimpse inside the mind of an extraordinary individual.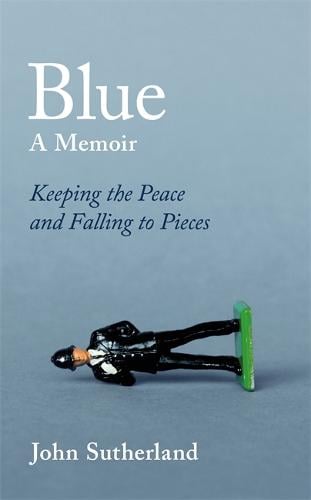 Hardback
A searingly honest memoir of the uplifting highs and crushing lows of a life spent policing on the front line
×
Download the Waterstones App
Would you like to proceed to the App store to download the Waterstones App?
Reserve online, pay on collection


Thank you for your reservation
Your order is now being processed and we have sent a confirmation email to you at
When will my order be ready to collect?
Following the initial email, you will be contacted by the shop to confirm that your item is available for collection.
Call us on or send us an email at
Unfortunately there has been a problem with your order
Please try again or alternatively you can contact your chosen shop on or send us an email at