We regret that due to the technical limitations of our site, we are unable to offer eBooks or Audio Downloads to customers outside of the UK.
For further details please read our eBooks help.
Blog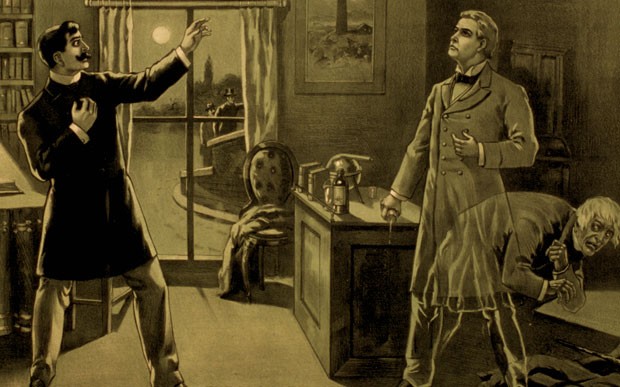 Haunted London - Lauren Owen
Author of The Quick, our Book Club book of the week, Lauren Owen takes a look at the rich seam of ghostly goings on which runs through the history of the capital...
When Doctor Watson is invalided back to England at the beginning of A Study in Scarlet, he drifts aimlessly to London, "that great cesspool into which all the loungers and idlers of the Empire are irresistibly drained". Holmes and Watson's city is a place full of mysteries and grotesque occurrences, richly populated with all sorts and conditions of men. Holmes's latest client could be anyone – a governess, a pawnbroker, a visiting prince. Though Holmes disdains society, he is nonetheless dependent upon humanity, and is at his happiest in a city packed with diverse (ideally criminal) inhabitants.
Watson is not alone in feeling the draw of the great city. London – and Victorian London in particular – still exercises a powerful fascination for writers. Neo-Victorian novels like Michel Faber's The Crimson Petal and the White or Sarah Waters' Tipping the Velvet combine their imaginative feats with painstaking research to recreate nineteenth century London in vivid, boisterous detail. Along with the madhouse, London is one of the sites where modern culture frequently chooses to interact with its Victorian past.
The city epitomizes the split personality which drove many of the late-Victorian monsters
The Victorians themselves found London both inspiring and disquieting, and the city is a striking presence in many nineteenth century works. Thomas de Quincey drew on the city's literary potential in his work Confessions of an Opium-Eater, where he recounts running away to London and walking Oxford Street at night in the company of a prostitute named Ann. Wandering seems to be a common trope of London literature in the nineteenth century. It's easy to be mobile in the city, to give pursuers the slip – as the charming villain Miss Gwilt does in Wilkie Collins's Armadale. One of the most famous city wanderers is Dickens, whose knowledge of London is richly evidenced in his work. The protagonists of neo-Victorian novels (like Sugar, or Nan King) are also roamers – straying not just from street to street, but between different social strata.
It's small wonder that we consider Victorian London as a strange world to be discovered – for in the nineteenth century, this was a common attitude. Well-to-do Victorians would make pilgrimages to poorer parts of the city, bound on charitable or sociological objects. As we can infer from the title of William Booth's book In Darkest London and the Way Out, parts of London had become an inhospitable, foreign territory.
In Dickens' work and elsewhere, the Victorian city has a gothic aspect which is still a draw for writers. It's a good place to make someone disappear. There's also a wealth of bloody history and ghostly legend to draw on – like the famous story of the man who got lost between Holywell Street and the Strand, and whose ghost is still searching for its way home.
The Victorians were well aware that their city was haunted – not only by ghosts, but by history. Walter Thornbury, in his 1865 work Haunted London, described London as "a city every street and alley of which teems with interesting associations, every paving-stone of which marks, as it were, the abiding-place of some ancient legend or biographical story; in short, this London of the present haunted by the memories of the past."
The nineteenth century spun gothic fictions around London – notably in the penny dreadfuls. Originating in the first half of the century, these were the disreputable cousins to Dickens' works – they made up for their dubious literary credentials with sensational or gory scenarios calculated to keep readers coming back for more. A String of Pearls is one of the most famous examples of the genre. The famous story of Sweeney Todd is firmly centred around London. Readers can visit Fleet Street, where Todd's barber's shop stood, and the church of St Dunstan in the West, where the bodies of Todd's victims (what remained of them) were discovered.
At the end of the century, London plays host to a number of other gothic figures – Dorian Gray, Dr Jekyll, and even Count Dracula can all boast London residences. The city epitomizes the split personality which drove many of the late-Victorian monsters – the respectable outward face coupled with the secret life of debauchery or crime. The city's dangerousness remains a draw to modern novelists – the fogs, the lack of mobile phones and widespread electric street lighting all combine to make it a gift to a writer. At the same time there is a comfort in distance – our city is still dangerous, but not in quite the same way.
All cities are cities of letters – written over with street signs, advertisements, shop names, and often providing grist for fiction. But London is more literary than most. Its size and age make it a writer's city, as does its history, and the number of famous authors who have walked its streets. The Victorians, who recognized their city's echoing past, have become part of it in their turn, leaving London imaginatively richer for their presence. Looking back from the twenty-first century, London is now more than ever a city of ghosts, and stories waiting to be unearthed.
Related books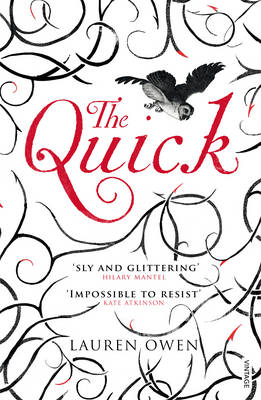 Reveals the secrets of The Quick. In this title, as a reader, you must first travel to Victorian England, and there, in the wilds of Yorkshire, meet a brother and sister alone in the world, a pair bound by tragedy. You will, in time, enter the rooms of London's mysterious Aegolius Club - a society of the richest, most powerful men in England.