We regret that due to the technical limitations of our site, we are unable to offer eBooks or Audio Downloads to customers outside of the UK.
For further details please read our eBooks help.
Blog
Go here. Read this.
Have the first week back at work blues hit you hard? Time to start planning your holiday - so here's five places to go, things to do, and books to read whilst you're there...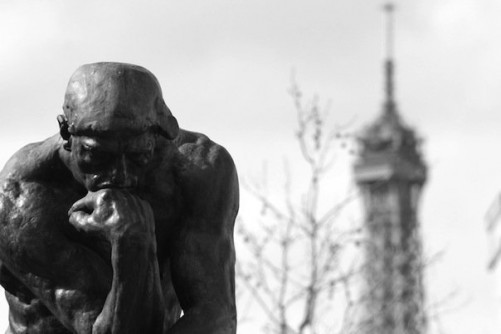 Paris
Why go?
A visit to our continental pals' capital is a must, not least because it's so convenient and comparatively cheap to get to - with trains straight into the heart of the city from London Kings Cross St Pancras, as well as the Channel Tunnel and plenty of ferry and flight options.
Which guidebook should you take?
Although a weekend will only see you scratch the surface of Paris, the Lonely Planet Pocket Paris guide will ensure you get as much from your time as your feet can manage - with excellent walking tours and day planners for inspiration.
Read this:
Les Miserables, by Victor Hugo not only gives you a Parisian classic to read, but the potential for a stirring soundtrack to get you in the mood en route.
See this:
The Musée D'Orsay - Forget the Louvre (Mon Dieu!) - as the former Gare d'Orsay, a Beaux-Arts railway station, is beautiful both inside and out, and you stand half a chance of seeing something which isn't hidden behind a scrum of tourists.
Eat this:
Le Refuge des Fondues - Here, your choices are simple - cheese or meat (fondue) and red or white (wine - which is served in baby bottles, complete with a teet). Yes.
Say this:
"Vous avez raison, les Londoniens sont certainement plus rude que les Parisiens."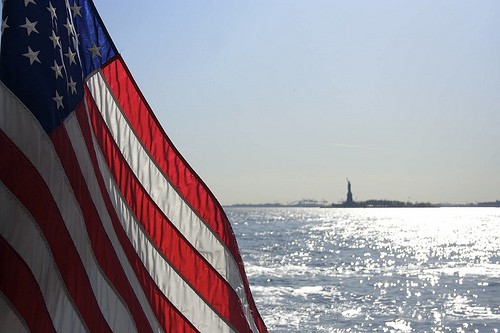 New York
Why go?
Big, bold, brash, and bloomin' brilliant - New York is everything the city of York is, just newer. Sort of. The Big Apple captures an essence of the entire nation's personality - in many ways much more so than its capital does. Take in a ball game, ride the subway, and buy hot dogs from street vendors - and because you're British, with that accent, you'll be treated like royalty. And we don't mean they'll declare independence from you and gang up with the French to kick you out of the country.

Which guidebook should you take?
There's a lot to see and a limited number of New York minutes, so the DK Eyewitness Top 10 Travel Guide: New York City is an excellent guide to have to hand. With the trademark Eyewitness visual style, it will let you spend less time lost and more time soaking up the sights and sounds of the city.
Read this:
Though we could say The Great Gatsby, instead why not pick up Bret Easton Ellis' American Psycho and wander the streets looking for Patrick Bateman?
See this:
Ellis Island - just a short ferry ride away is a fascinating day trip. The original immigration station for the US, it was the nation's busiest gateway from 1892 to 1954. You can even search their archives to see if you had relatives who passed through - then find your long lost relatives and get them to put you up so you can save on hotels!
Eat this:
When you're done with burgers and hot dogs - if that point should ever happen - then try a bit of New York's fancy side by getting a table at Casellula - a bar which pairs your individual cheese selection with the perfect wine to quaff alongside it. Bring your credit card though...
Say this:
"I'm walkin' here! I'm walkin' here!" or basically anything from a film. New Yorkers love it when you quote film lines at them.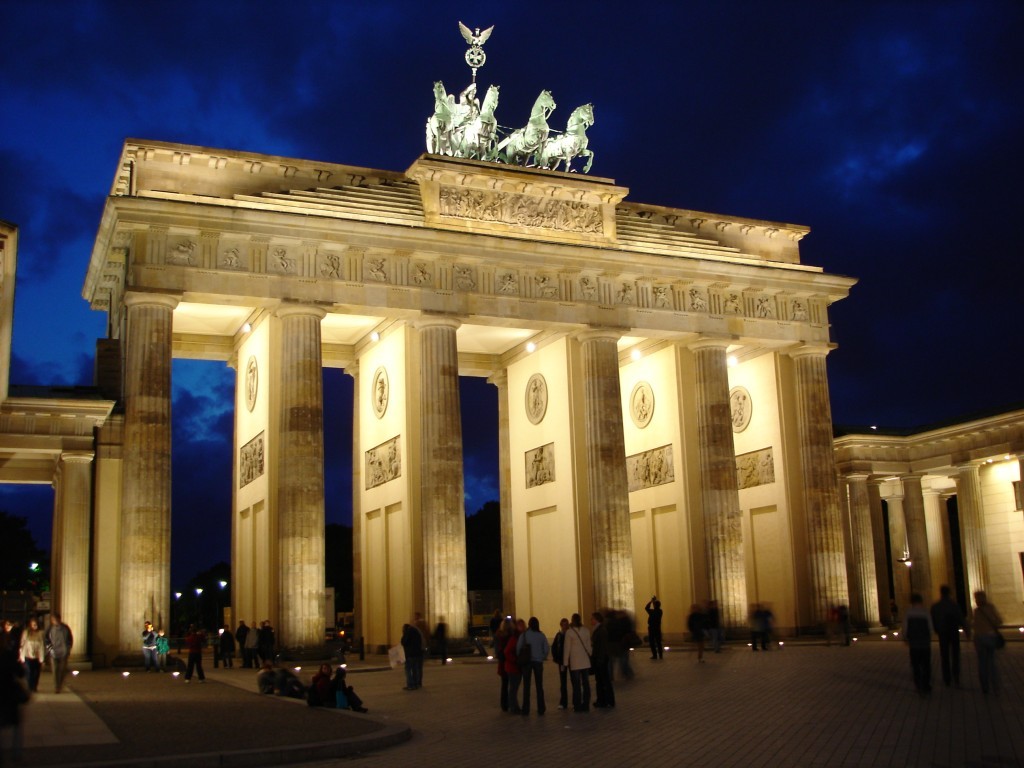 Berlin
Why go?
It's a city that has in many ways been the centre of the past century - both pre and post the wars. It's now an exciting and eclectic hotbed of positivity and possibility that is well worth at the least a weekend of your time.
Which guidebook should you take?
We're going with the Pocket series again here. It's a walking city that needs a portable guidebook that still packs a punch. Deshalb, we recommend Lonely Planet's Pocket Berlin.
Read this:
No trip to the German capital would be complete without a flick through a Christopher Isherwood novel, indeed for many Isherwood is synonymous with bohemian pre-war Berlin. From the "divine decadence" of Sally Bowles, to the rent boys of the Cosy Corner, reading Isherwood's Berlin Stories is like travelling back in time with a particularly mischievous friend. To this day his prose remains a fitting memorial to the spirit of the young Weimar Republic. Then there's always Philip Kerr's Berlin Noir trilogy - a firm favourite with booksellers and readers alike. Set against the rise of Nazism, Private Investigator Bernie Gunther negotiates the seedy underworld of Berlin. Relied and trusted upon by Nazi officials, whilst privately enraged by their ideology, Bernie Gunther must tread a fine moral line if he is to continue to stalk the streets. I challenge anyone to read this and then not want to don a trench coat and fedora. Just us then.
See this:
What better to do to celebrate the freedom of the new Berlin than to go... shopping! Yes, though some may opt for the city's techno and fetish clubs, but a day spent in KaDeWe - the largest department store in Europe - is just as decadent, and there's plenty of opportunities for a little sit down.
Eat this:
Brunch is big in Berlin. So, after a night on the tiles, get up late and head to NEST on Görlitz Strade for their "German-Mediterranean" munchables. Yes, it's cool and trendy, but it's also very tasty.
Say this:
"Ich bin Vegetarier" - actually, Berlin's pretty ok with that these days.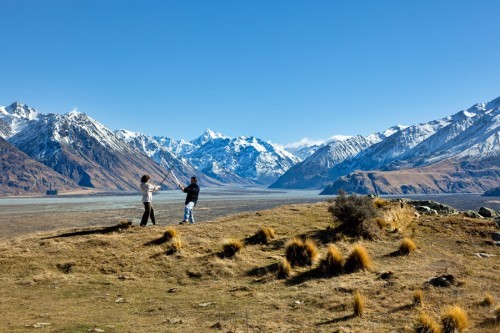 New Zealand
Why go?
It's like Australia - only better. A New Zealander told us to write that. Many Brits though do feel more at home in New Zealand than Oz - perhaps because they care less about cricket and we care less about rugby. And because they know how to queue properly. There's still plenty of differences to enjoy on your visit though - from their odd vowels which change "e" to "i", to their preference for extreme sports rather than a nice sit down with a cup of tea. Plus The Lord of the Rings was apparently filmed there - though it looks a lot like Wales.
Which guidebook should you take?
There is lots to see and do in NZ - and seeing as it's the other side of the world, it's worth taking the time to enjoy it. With that in mind, we'd go for a nice big, comprehensive guidebook like The Rough Guide to New Zealand. Basically, if it's not in there it probably isn't worth knowing, or doing.
Read this:
An Angel at My Table - the autobiography of Janet Frame details her journey from years in psychiatric institutions, having been misdiagnosed with schizophrenia, to becoming one of New Zealand's most acclaimed writers. Not a laugh a minute - but a moving tale of the redemptive power of books.
See this:
Inevitably this is Lord of the Rings themed. So, get out to Mount Sunday (nearish to Christchurch) and visit Edoras - or at least the site where it stood. Whilst you're pretending that the romantic looking city of the people of Rohan is actually still there, why not act out that bit where Aragorn opens the doors into the main hall in slo-mo? There's probably a queue...
Eat this:
Less and eat and more a "drink this". Coffee culture is a big deal in NZ, so grab a flat white at Havana Coffee Works in Wellington. It's stupid cool, and a great place to sit a read, eh?
Say this:
As above - use "-eh?" at the end of a sentence. Like "There's loads more to New Zealand than Hobbits, eh?"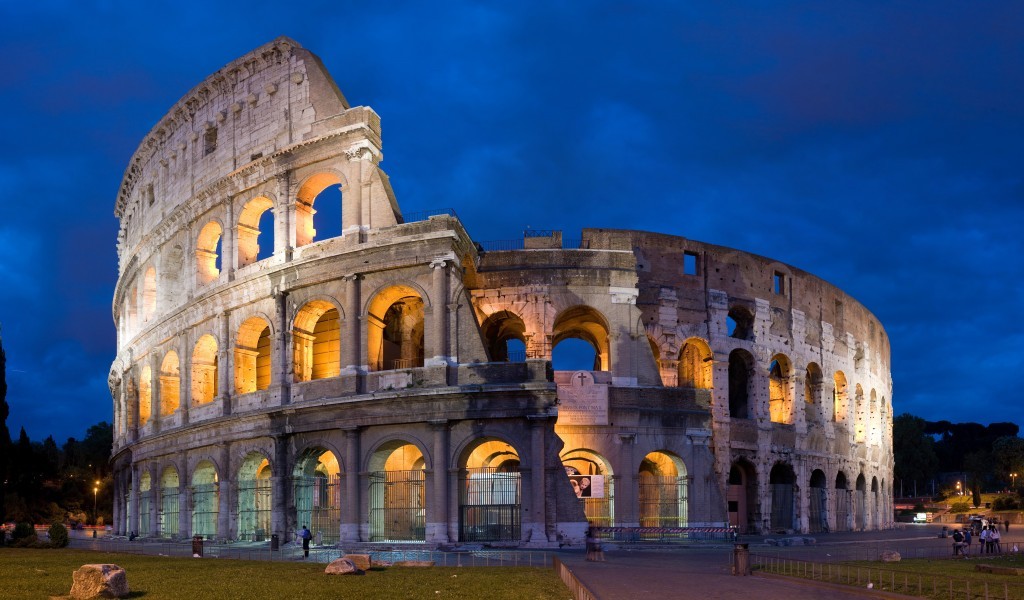 Rome
Why go?
Why go? Why go to ROME? Really? Rome? OK, well, it's as important to western civilisation as Athens - but less smoggy - and is easier, and cheaper, to get to than Jerusalem or Istanbul.
Which guidebook should you take?
Rome is all about spectacle, so once again a visual guide like the DK Eyewitness Top 10 Travel Guide: Rome will see you get the most out of the city. With so much to see, its lists of "top tens" will keep you focussed - whilst the walking tours will encourage you to go off the beaten track and perhaps enjoy getting a little lost.
Read this:
You could pretty much read whatever you like - a bit of Tacitus, Niccolo Ammaniti's riotous Let the Games Begin, or even Dan Brown's Angels & Demons - but we'd recommend John Williams' Augustus. The Waterstones Book of the Year winning author's painstaking research make the characters and settings of Ancient Rome leap from the page, whilst its format as a series of letters makes it the perfect book for dipping in and out of on your trip.
See this:
Without a doubt, the Capuchin Crypt beneath the church of Santa Maria della Concezione dei Cappuccini has to be seen to be believed. Decorated with the bones of 3,700 Capuchin monks - which are used to create chandeliers, altars and intricate wall decorations - it's... pretty gross. Not for the faint of heart or unsteady of stomach.
Eat this:
If you still have an appetite... Giolitti is the ice cream shop of the stars. It's like those chip shops that have photos of Dave Benson Phillips or Rod Hull - except they have pictures of Barrack Obama and the Harry Potter cast. Plus, you will never hold a tastier or more ludicrously enormous cone of ice cream in your life.
Say this:
"Ciao!" - it just feels so cool to say.
You can find some great travel inspiration in this downloadable guide from Lonely Planet
Dan Lewis and Kerry Meech