Navigation
Search
Books

Dinosaurs Love Underpands

Claire Freedman, Ben Cort

Deep Sea Monsters

Igloo

Dinosaurs Love Underpands

Claire Freedman, Ben Cort

Deep Sea Monsters

Igloo
We regret that due to the technical limitations of our site, we are unable to offer eBooks or Audio Downloads to customers outside of the UK.
For further details please read our eBooks help.
Blog
"Give your manuscript to anyone who will read it." Eimear McBride
Eimear McBride's Folio Prize and Women's Prize for Fiction shortlisted  A Girl is a Half-formed Thing may have come as a revelation to the literary world this year, but she spent nine years trying to get it noticed. She told us of its conception, rejection and ultimate celebration.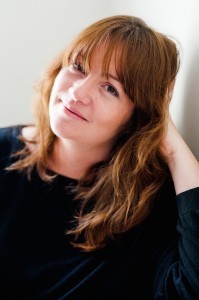 What was the starting point of this novel for you?
The starting point was the quote from James Joyce "One great part of every human existence is passed in a state which cannot be rendered sensible by the use of wideawake language, cutanddry grammar and goahead plot." After happening on that, I realised where I wanted my work to go.
Much has been made of your experimental prose style, what were your influences? Was it very difficult to write and sustain?
Again, I would have to say Joyce was the main influence on the development of the style. Not so much that I was trying emulate his, rather, in seeing what he had achieved, I understood that - with a little thought - the English language is capable of far more than it's usually given credit for. I wrote my way into it initially and it was quite hard to sustain but a great deal of rereading and micro-editing helped.
You grew up in Ireland, do you feel things are changing in rural Irish society, did that experience inform your work?
Yes, it informed it hugely. The world of the book is very time and place specific, despite remaining unspecified. But Ireland is a very different place now. It's become much more open and self-aware. The story could probably not happen there in the same way these days.
Please tell us about your journey to publication. How was A Girl is a Half-formed Thing eventually discovered? How has your life changed over the last year?
After nine years of rejection - for not being niche enough - it was finally taken on by the micro-press Galley Beggar in Norwich, after a chance encounter in a book shop there. They loved the book and didn't care about marketing statistics. The book got a great first review in the TLS and it's gone from there. My life has changed quite a bit, insofar as for nine years no one cared whether I lived or died and now I'm answering Q&As for Waterstones! Sitting at the desk though, has stayed the same. Nothing makes that any easier.
The title is so strong, did you have it in mind all the way through?
I think I arrived at it during the writing process. It was something I said in conversation and the unwieldiness of it, combined with its multiple possible meanings just made it to stick.
Did you training as an actor inform the writing of the novel in any way?
Yes, that was a very big part of it. I had a very intense, very earnest "Method" training and I would say that my whole approach to creating a character comes from it. A great deal of the book is about trying to force those disparate ideas and reactions into words simultaneously.
What advice would you give to writers trying to get published?
Give the manuscript to everyone you can think of and anyone who will read it. You never know when it'll fall into the right hands.
How does it feel to have your first novel nominated for awards like the Folio and the Women's Prize for Fiction?
It certainly takes a weight off. It's very hard to be a failure and a little success is a great relief.
What are you currently reading?
The Bone People by Keri Hulme –only thirty years after the rest of the world, but I'm glad I got there in the end.
Related books
Tells the story of a young woman's relationship with her brother, and the long shadow cast by his childhood brain tumour.