Blog
Gifts from five literary Christmas characters
With Christmas only hours away, author and bookseller Lucy Hounsom runs through some literary Christmas characters and the kind of gifts they might give...
It's Christmas Eve, the stockings are up and there'll be presents in the morning. But what if, instead of Santa, one of these wintry characters paid you a visit? What kind of gifts could you expect?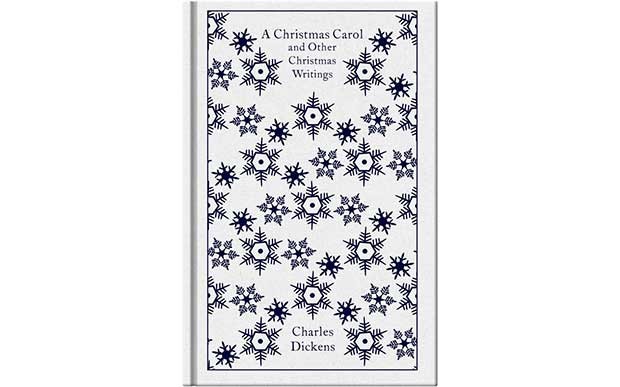 The Ghost of Christmas Present from A Christmas Carol by Charles Dickens
Seated on a throne of turkeys amidst all manner of delicious foods is the spirit of Christmas Present. His eyes, Scrooge notes, are 'clear and kind', his huge frame clothed in a green robe with a holly wreath upon his curls. I think this spirit best exemplifies Christmas plenty, where we sit around, exchange stories and eat far more than is good for us. At least this feast has historic roots; it's a major part of Yule, the midwinter festival once celebrated by the Norse and other ancient peoples.
What kind of gift can you expect? Well, along with a cornucopia and a bundle of hams, probably a fairly hefty lecture on the need to cultivate generosity of spirit not just at Christmas, but all year round.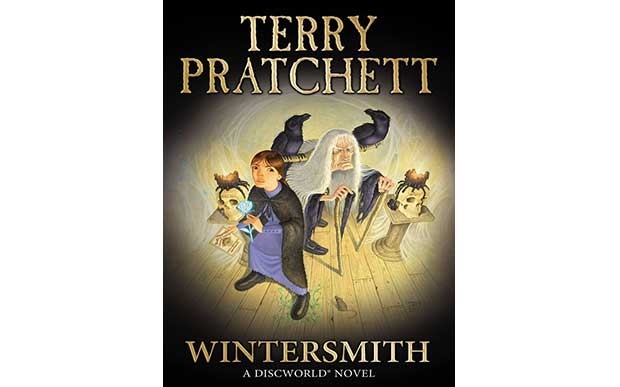 The Wintersmith from Wintersmith by Terry Pratchett
This story features the Wintersmith, the bona fide spirit of winter himself. Part Jack Frost, part wild elemental, the Wintersmith's job is to make the winter, but he also desires to be a man. It's all Tiffany Aching's fault for throwing herself into the Dark Morris dance and getting his attention. Now the Wintersmith is out to impress her by making Tiffany-shaped snowflakes and leaving crystalline roses outside her door. This might be cool, but a never-ending winter is a high price to pay. Tiffany will have to find a way to break the Wintersmith's icy grip on the world in order to bring the summer back.
What kind of gift can you expect? In addition to ice roses: unstinting snow, dead sheep, a freezing, ship-wrecking gale and possibly an iceberg shaped like you. If you're looking for a white Christmas, the Wintersmith is your…man.
The White Witch from The Lion, the Witch and the Wardrobe by C. S. Lewis
Reminiscent of Hans Christian Andersen's Snow Queen, the White Witch is not someone you'd care to cross paths with unless you're ok with being turned to stone. Jadis self-styles herself as the Queen of Narnia and casts a magical, everlasting winter over all the land. Christmas is officially cancelled. It's prophesised that only two sons of Adam and two daughters of Eve (better known as the Pevensie children) can defeat her. With a coterie of wolves as her secret police and a host of nasty creatures at her beck and call, Jadis uses her cunning to coax Edmund into betraying his siblings. Luckily Aslan's on the scene and he's one allegory lion that won't let her get away with it.
What kind of gift can you expect? Enchanted Turkish delight, hot and tempting beverages and an exhilarating ride in a sleigh through a frozen world. All gifts from Jadis, however, come with a price.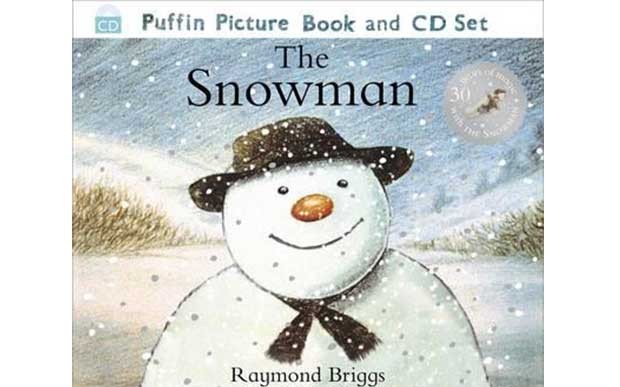 The Snowman from The Snowman by Raymond Briggs
Told entirely through illustrations, this is the story of a snowman who comes to life, befriends a young boy and takes him on a midnight adventure. The animated adaptation differs quite substantially from the book, depicting snowman and boy riding a motorbike, flying over cities and walking hand in hand under the Northern Lights. But both book and film share the bittersweet ending; the snowman eventually suffers the fate of all his kind and melts come morning. Although the film emphasises the Christmas spirit of joy and shared experience, Briggs himself complained that it usurped the real meaning of the story, which is about mortality and coming to terms with death.
What kind of gift can you expect? Being able to fly for starters, which has to be the best present ever. If you're not so lucky, a nice winter scarf (film only). And if you've been very naughty indeed, your best friend will melt.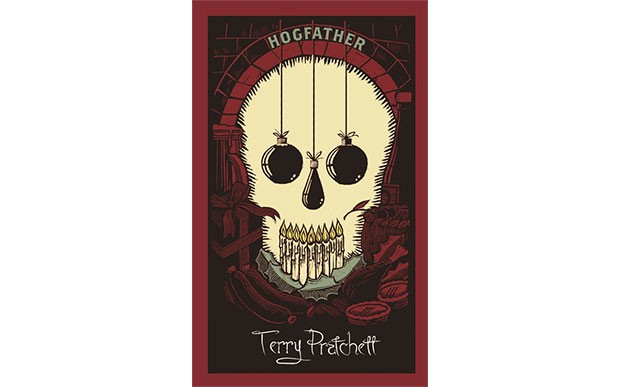 The Hogfather from Hogfather by Terry Pratchett
When the Hogfather is assassinated, Death has to step into the role. Armed with false beard and uncooperative padding, he and Albert fly around the Disc distributing presents and consuming (in Albert's case) 1,800,706 sherries, 68,319 pork pies and a turnip. Death's granddaughter, Susan, is soon involved in a race to save the soul of the real Hogfather from the joyless Auditors, who desire an end to life. This is a story about the nature of belief and fantasy and the power of the human imagination.
What kind of gift can you expect? As well as a Real Agatean Ninja and a Captain Carrot One-Man Night Watch, nothing less than the sun continuing to rise.
What other book characters, wintry or otherwise, could assume the all-important role of Father Christmas? Or perhaps, more importantly, who shouldn't have the job? Comment below.
Happy Christmas!
Lucy Hounsom is a Waterstones bookseller and fantasy author. Her first book Starborn follows the story of seventeen year old Kyndra and is out in paperback 28th January 2016.
×
Download the Waterstones App
Would you like to proceed to the App store to download the Waterstones App?
Reserve online, pay on collection


Thank you for your reservation
Your order is now being processed and we have sent a confirmation email to you at
When will my order be ready to collect?
Following the initial email, you will be contacted by the shop to confirm that your item is available for collection.
Call us on or send us an email at
Unfortunately there has been a problem with your order
Please try again or alternatively you can contact your chosen shop on or send us an email at