We regret that due to the technical limitations of our site, we are unable to offer eBooks or Audio Downloads to customers outside of the UK.
For further details please read our eBooks help.
Blog
Fourteen years to become a début novelist
Stephanie Lam this week becomes a début novelist as her book The Mysterious Affair at Castaway House hits the shelves - fourteen years after she wrote it. How did she manage to get through the years of rejection - and what does it feel like to finally be a published author?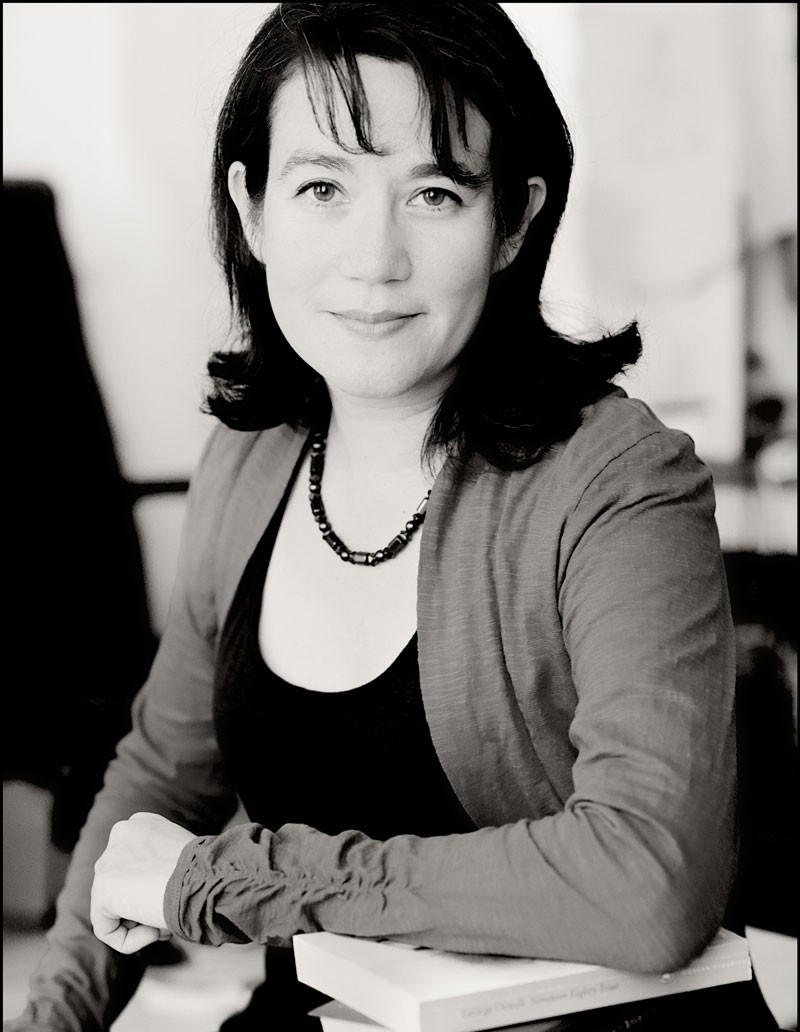 My novel, The Mysterious Affair at Castaway House is published this month by Penguin Books. It would be a high point in anybody's life, and it certainly is in mine. For it's been a long road to publication – a fourteen-year-long road, actually, and just like the plot of a pot-boiler, there's been triumph and despair and the odd twist or two along the way. Come with me and I'll take you on the journey that led to my so-called début novel being published – and, for once, this tale has a happy ending.
Let me tell you, there is nothing in the world more dispiriting than seeing an envelope in your own handwriting plop onto the doormat, with a standard "Thanks but no thanks" letter inside.
Way back in the mists of time (2000) I finished writing my very first novel. A story of secrets at the heart of a glamorous, damaged family, I sent the first three chapters off to literary agents with high hopes and many stamped, self-addressed envelopes. Let me tell you, there is nothing in the world more dispiriting than seeing an envelope in your own handwriting plop onto the doormat, with a standard "Thanks but no thanks" letter inside. However, I did get one personal letter from an agent, who loved the ideas but wasn't so sure about my pacing and plot.
It was a fair comment; I knew nothing about pacing, despite having been the most avid bookworm since childhood. But I worked on it, and worked and worked again. By the time I got to writing The Mysterious Affair at Castaway House I'd learned how to structure a novel with two timelines, set in 1924 and 1965, told through alternate chapters, each one feeding into the next.
I also learned the trick of posing questions right from the start of Castaway House: who is the narrator of the prologue? Who is the old man who's turned up at the house saying he's been there before? What is my narrator Rosie running away from? And as each mystery is resolved, another one's being set up. And my glamorous, damaged family? They're back in this novel, and this time everyone's hiding a dirty little secret.
So, my first novel thoroughly rejected, I began work on my second, a thriller set in Paris, London and Alicante. I had learned how to write a page-turner, and I managed to get the interest of an agent – for a while. In the end she turned it down because, although gripping, the novel failed to capture the atmosphere of my three cities, despite my having actually lived in all of them. I was always too quick to move on from each scene, she said.
And so I had another lesson to learn; how to portray a location, not just as a setting for the action, but as a character itself, to be seen and smelled and felt. For Castaway House I created an entire seaside town, and a Regency house on a cliff overlooking the seafront. In 1924 the house is in its heyday – all polished wood and summer cocktail parties. By 1965 however, it's nothing but faded grandeur; Rosie is living in a damp, crumbling bedsit, and the house has only echoes of its former glory. It was my second novel that taught me to do this; to slow down, to sink in, and that small details can evoke a large canvas.
I worked incredibly hard on my third novel, a serious piece about memory, guilt and the Spanish civil war. I drafted again and again, hoping to create a fictional place redolent with atmosphere and trying to pace out the plot details to keep the pages moving. Something must have worked because at last I managed to secure an agent. She loved the book, and sent it out to various publishers. At least this time the rejections didn't come in an envelope with my own handwriting but still, it's never easy. The reasons were varied; as any writer knows, getting a publisher to take on your book is like throwing darts at the moon. And of course I was disappointed, more than anything because I'd worked so hard on it.
I'd like to say that it was immediately afterwards I realised what the problem might have been and tried to rectify it. Yet I didn't, and it was only by chance when, after a particularly traumatic year, I plunged into writing a jolly Agatha Christie-type murder mystery as a bit of light relief, that I worked out what had been missing from my writing all these long years: I hadn't realised it was possible to write and have fun.
In truth, I think a lot of writers haven't realised this. Yet it was while rattling off this tale that I discovered how joyful novel-writing could be. I invented a load of colourful characters, threw them into a large house, killed off one of them and set a detective to discover the crime. Unfortunately, if not unsurprisingly, the agents who knew me were completely baffled by my change of direction, and rejected it outright.
And then one day I contracted laryngitis and lost my voice. I was ordered by my doctor not to even try to speak for a week. There were builders working in my flat which meant I couldn't lounge around watching TV, and so I had no choice but to take myself (silently) to a café with my laptop.
I worked hard on the lessons I'd learned previously. But most importantly of all, I made sure I had fun.
In that café, something happened. I was musing on my Agatha Christie-type mystery, and wondered if I could recalibrate it somehow, blend it with the type of book I normally wrote. I thought of the fictional seaside town I had already imagined, saw a Regency house overlooking the sea, put my fingers to the keyboard and wrote a line: The first time I ever saw Castaway House I knew it was meant to be mine.
During that first, silent day in the café I wrote the basis for my novel. I went back the next day, and the day after that, and the day after that. Even after I regained my voice I still went to a café to write every day for two hours. I wrote at the weekends. I wrote on my commute to work. I even wrote on my mobile phone when I was without pen and paper.
I worked hard on the lessons I'd learned previously. I absorbed myself in the atmosphere of the seaside town. I paced out the questions and revelations within the various plots. But most importantly of all, I made sure I had fun. This was the driving force behind The Mysterious Affair at Castaway House. I had an absolute ball, even through all the various drafts and re-drafts; I wrote lines for the pure enjoyment of them, set scenes in places I wanted to be, and created characters I loved getting to know.
I finished the novel in eighteen months and sent it to an agent, who took it on, and then somehow, incredibly, Penguin said they wanted to publish it. From there, it's been a whirlwind year that I have to keep reminding myself is actually real.
At the back of Castaway House I've written a few lines of acknowledgement, thanking the people who've helped me along the way. However, it's only just occurred to me that perhaps I also ought to thank the four unpublished novels I wrote.
So here's to you Out of Nowhere, Café Zero, Mother Land and Death of the Author. For without you I would never have learned about plot and pacing, about creating atmosphere, and the importance of having fun. You, along with that bout of laryngitis, ensured that my "début" novel The Mysterious Affair at Castaway House has found a happy home. Thank you.
Stephanie Lam, for Waterstones.com/blog
You can follow Stephanie on Twitter: @StephanieLam1
Related books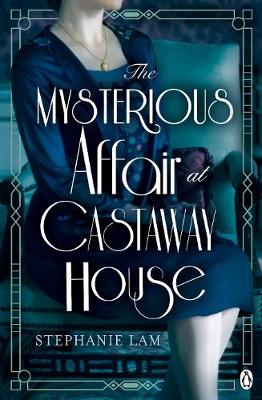 It's 1965 and eighteen year-old Rosie Churchill has run away to the beautiful but run-down Castaway House in the seaside town of Helmstone. But when she uncovers a scandal locked away in the walls of the old house, she soon comes to realise that neither her own troubled past nor that of the house will stay buried for long...