Blog
The Top Five Fantasy Novels of 2015
Bookseller and author, Lucy Hounsom runs through her pick of the best from 2015
If you like… librarians, dragons, the fae, peril and Venice: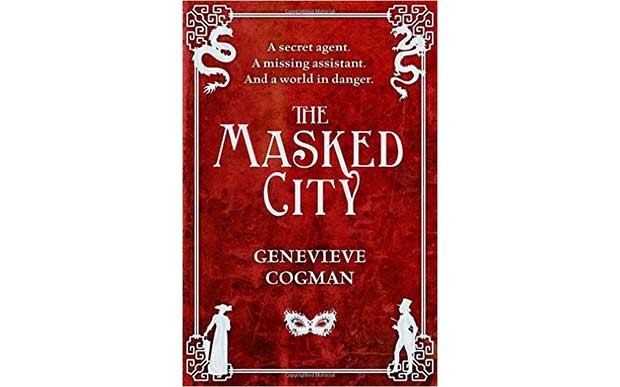 The Masked City by Genevieve Cogman
Why you should buy it:
If you've already met formidable Librarian Irene in The Invisible Library, prepare for an even wilder ride, as this second book sees her thrust into the masked heart of an alternate Venice deep in chaos territory. Irene faces down her opponents with her usual wit, charm and sarcasm, all the while desperately seeking to free her kidnapped apprentice, Kai. Everyone's favourite detective Peregrine Vale's also on the case and not only do the pair have to contend with power-mad fae and secret police, but the price of failure is open war between the forces of order and chaos, a war that could tear whole worlds apart…
If you like… richly-drawn characters, complex morality, sweeping landscapes and the primal struggle between moon and sun: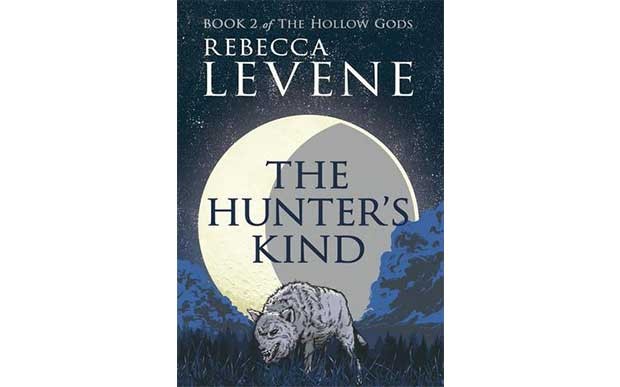 The Hunter's Kind by Rebecca Levene
Why you should buy it:
Another second book in a series (the first is Smiler's Fair), Levene continues the tale of Krish, moon-god reborn, and those who seek to preserve or destroy him. This is epic fantasy as you've never seen it before, replete with a large cast of believable characters, diverse lands and peoples and told in a deft, accessible voice. The Hunter's Kind challenges, overthrows tropes, breaks with tradition and asks questions of its readers at the same time as entertaining them. And it does so in a modest (for fantasy) 480 pages. A dark, gritty, compelling read and a must for anyone who desires to stray off fantasy's usual yellow brick road.
If you like… fairy tales, magic, sentient forests, enigmatic sorcerers and feisty female protagonists:
Uprooted by Naomi Novik
Why you should buy it:
Uprooted embodies everything I love about fantasy. Chosen by the mysterious wizard called the Dragon to serve him for ten years, Agnieszka finds herself in the middle of a conflict rooted in ancient times. She must master her own magic if she wants to save her home, her best friend and to set right a terrible wrong. Uprooted is a magnificent combination of folk and fairy tale and the action carries us from the idyllic to the monstrous, from battles fought beneath the corrupted trees of the Wood, to a great siege and a titanic struggle between armies. Spellbinding prose, a fresh take on magic, tentative romance…and it's all wrapped up in a standalone novel.

If you like… politics, power plays, accountancy, oppressive empires and a whole host of Dukes:
The Traitor by Seth Dickinson
Why you should buy it:
This was my first foray into political fantasy and while I found it a little daunting at first, Dickinson's excellent storytelling swiftly swept me up in a current of intrigue, danger and deceit. Baru is a woman with a secret. Employed by the empire she seeks to topple, she must navigate a treacherous sea of warring powers and shaky alliances in a world where anyone and everyone could be a spy. First in a trilogy, The Traitor presents a heroine whose greatest weapon is her rigorous education and her detailed knowledge of economy. Dickinson discusses genetics, eugenics, the nature of power and control – this is serious stuff and makes The Traitor a book you can really get your teeth into. On top of that, it's just beautifully written.
If you like… the Discworld, witches, small blue men and the simple magic of everyday life: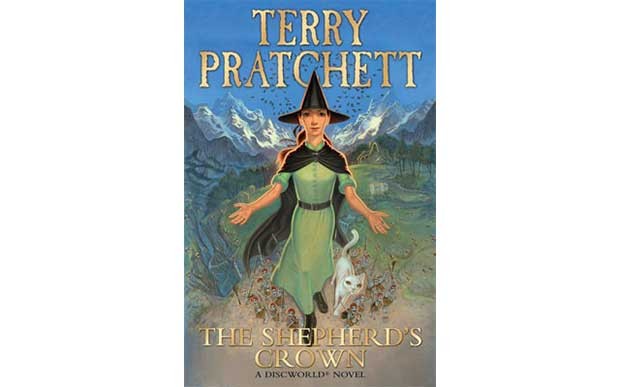 The Shepherd's Crown by Terry Pratchett
Why you should buy it:
The only Discworld novel to be published posthumously, The Shepherd's Crown has the feel of a farewell, which although heart-breaking seems appropriate. It's both like and unlike other Discworld books in that it features familiar characters and themes while also discussing the poignant question of usefulness and worth in old age and the reality of dying. Tiffany Aching really comes of age in this story; she and the railway are heralds of a new era. But Pratchett seems to be saying that although change must be embraced, it's important to remember what came before. His narrative voice is unique and he depicts difficult scenes with subtlety, respect and intelligence, making The Shepherd's Crown a rewarding read even for those unfamiliar with the Discworld series.
Lucy Hounsom is a Waterstones bookseller and fantasy author. Her first book Starborn follows the story of seventeen year old Kyndra and is out in paperback 28th January 2016.
×
Download the Waterstones App
Would you like to proceed to the App store to download the Waterstones App?
Reserve online, pay on collection


Thank you for your reservation
Your order is now being processed and we have sent a confirmation email to you at
When will my order be ready to collect?
Following the initial email, you will be contacted by the shop to confirm that your item is available for collection.
Call us on or send us an email at
Unfortunately there has been a problem with your order
Please try again or alternatively you can contact your chosen shop on or send us an email at