Blog
Le Carre: Our Kind of Writer
If you loved watching The Night Manager and are eager to see Our Kind Of Traitor on Friday, then here is a little about the stories' author, John Le Carre - plus five recommended reads.
With The Night Manager mini-series still fresh in our minds, and an adaptation of Our Kind of Traitor due out on Friday, it seems like an ideal time to explore the perennial appeal of John Le Carre's writing and suggest five of his best novels to read.


There is something irresistible about the figure of the spy. Whether on the page or on screen, we seem unable to draw our attention away from the spooks in the shadows. While our affair with spying is not new and many authors have set works in the treacherous world of espionage – such as Kipling, Buchan, Greene, and Fleming – John Le Carre is regarded as the master of the spy fiction genre.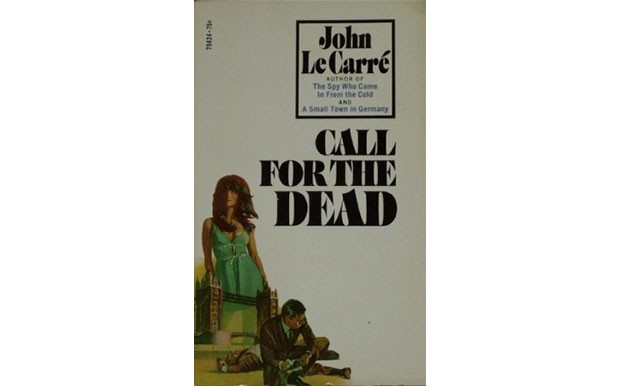 Le Carre's writing combines deft, intricate plotting, of the kind that has you instantly absorbed, with an intimate understanding of 'real politik' that sets his work apart. So close are his imaginary accounts to real life, it is said, much of the terminology he invented for his fictions (words like 'scalphunters', 'babysitters', 'joes', 'burnboxes' and 'lamplighters') has gone on to be used in the actual spying world.

This blending of fact and fiction – or perhaps, more accurately, the permeable divide between fact and fiction – is at the heart of all his novels. False identities, complex webs of lies and elaborate misdirection abound; and this of course leads to another irresistible dramatic trope: betrayal.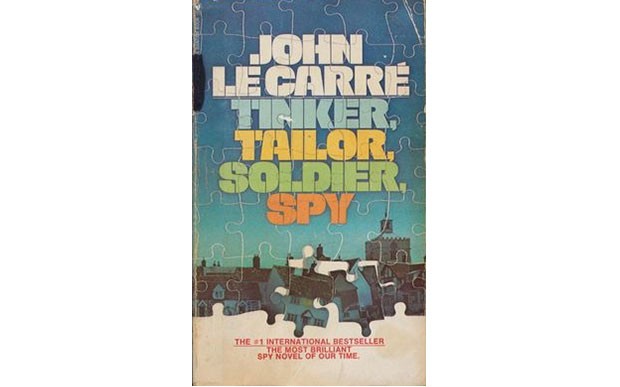 All of which make Le Carre's novels sound like literary crossword puzzles to solve, however many reviewers have suggested that while we read a Le Carre at a pace, intent on discovering 'the truth' of the story, in fact, the true pleasure of reading his writing lies in witnessing the ingenious, outrageous and constantly twisting ways his spies defy, betray and trick one another; we vicariously get to play 'the game' too.


While volumes can be written about why we love espionage and what it represents to us all, one thing is clear, above all else, readers, directors and scriptwriters return time and again to Le Carre's novels, ultimately, for one reason: the indisputable quality of his writing.
We have selected the following five works as a sampling of Le Carre at his best: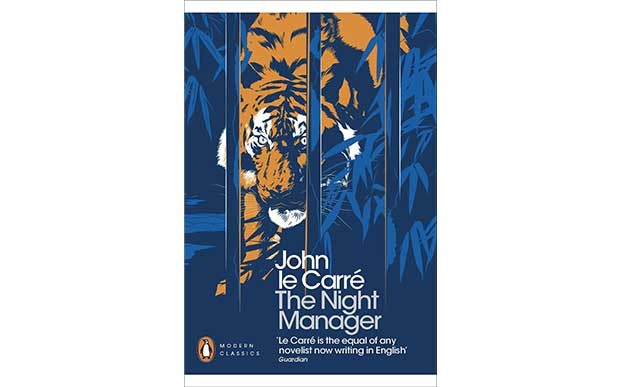 1. The Night Manager

The BBC's slick, Bond-like adaptation of this novel was admired for its impeccable polish and calibre of acting, but its origin is no less impressive. Le Carre's first post-Cold War novel The Night Manager, released in 1993, depicts a murkier more disordered world; one where we meet jaded ex-spies, corrupt politicians, rich drug dealers and of course, the charismatic business mogul and 'worst man in the world', Richard Roper. Noted for its crisp dialogue and sharp wit, the novel comes crackling to life in the scenes featuring its exuberant villain.



2. The Spy Who Came in from the Cold

Originally released in 1963, The Spy Who Came in from the Cold was described as 'the best spy novel of all time' by Publishers Weekly and by The New York Times as ' dynamite—fiendishly clever, as Arthur Conan Doyle might have said, and morally alert in a way that puts it way above the usual run of espionage fiction.' An international best-seller, this novel represents the East v. West conflict as duplicitous and obscure, a chess match with no clear winner, just a set of fascinating 'plays'. The life of a spy on both sides of the Iron Curtain is made to look full of wit and sordid details, yet utterly fascinating. This is often cited as the principle contender for being Le Carre's masterpiece.



3. Call For the Dead

Le Carre's debut novel was an immediate success in 1961, described in The Sunday Telegraph as "intelligent, thrilling, surprising… [it] makes most cloak-and-dagger stuff taste of cardboard". The mystery begins when a civil servant seemingly commits suicide, but really this is the beginning of the story of Le Carre's celebrated antihero, George Smiley; because it is the first time we meet the famously forgettable, short, fat man with a love of poetry and a remarkable mind, it is recommended that you read this before you read The Spy Who Came In from The Cold (although all the novels are enjoyable as stand-alone works).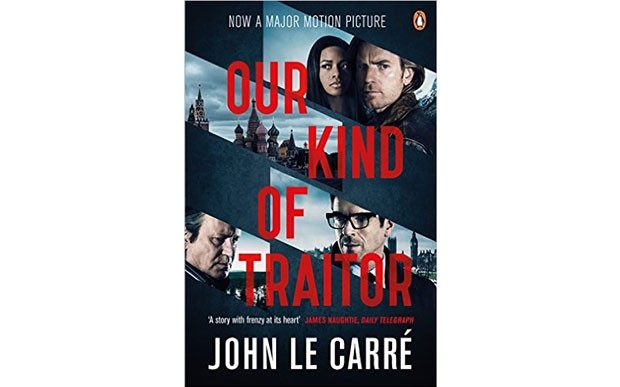 4. Our Kind of Traitor
The most recent Le Carre novel to be adapted for the screen, Our Kind of Traitor (2010) depicts an innocent couple, Perry Makepiece and Gail Perkins, becoming embroiled in the intersecting worlds of international crime and modern day British security services. The two end up at the centre of a tense operation to save a Russian money-launderer, Dima, from the Russian Mafia. As the ambiguous title suggests, this is a novel about treachery in all its forms. As an aside, it also contains a much-praised tennis match scene, the writing of which has been described as a 'lesson in understatement'.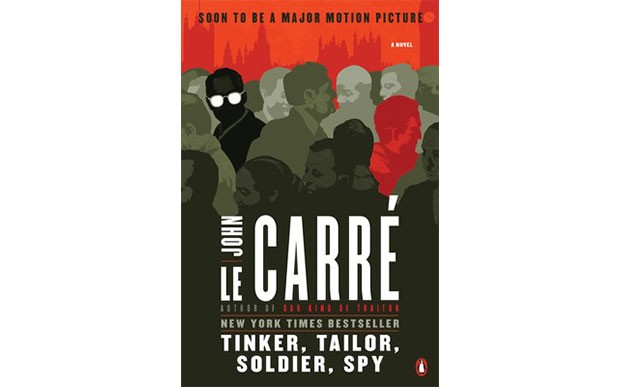 5. Tinker, Tailor, Soldier, Spy
The first in the 'Quest for Karla Trilogy' of novels, and starring the 'breathtakingly ordinary' George Smiley, Tinker, Tailor, Soldier, Spy is the story of an enemy agent's infiltration into the highest ranks of British Intelligence. The 1974 novel is regarded by many to be one of Le Carre's richest reads for both for its atmosphere and vivid characters. It gradually reveals Smiley to be one of the most brilliant spies in the world – capable of setting the most intricate and masterful of traps.
×
Download the Waterstones App
Would you like to proceed to the App store to download the Waterstones App?
Reserve online, pay on collection


Thank you for your reservation
Your order is now being processed and we have sent a confirmation email to you at
When will my order be ready to collect?
Following the initial email, you will be contacted by the shop to confirm that your item is available for collection.
Call us on or send us an email at
Unfortunately there has been a problem with your order
Please try again or alternatively you can contact your chosen shop on or send us an email at