Navigation
Search
Books

Dinosaurs Love Underpands

Claire Freedman, Ben Cort

Deep Sea Monsters

Igloo

Dinosaurs Love Underpands

Claire Freedman, Ben Cort

Deep Sea Monsters

Igloo
We regret that due to the technical limitations of our site, we are unable to offer eBooks or Audio Downloads to customers outside of the UK.
For further details please read our eBooks help.
Blog
Films you didn't know were based on books
It's no secret that Hollywood constantly takes ideas from the book industry (as our Oxford Street store pointed out during the Oscars) but there are plenty of adaptations that are nowhere near as high-profile as their award-nominated brethren. Did you know that Shrek and Who Framed Roger Rabbit were originally books? And about Alfred Hitchcock's predilection for putting words to the screen? If you didn't, and anyone who said they did is lying, here are some film adaptations that began started off as the finer medium in life.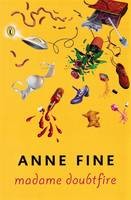 Mrs Doubtfire – Madame Doubtfire by Anne Fine
This heart-warming tale about a man who's been pushed so close to the limit that his only option is to pretend to be an old woman just so he can see his children was originally a light-hearted YA novel written by Anne Fine. Remember when he adds pepper to Pierce Brosnan's food knowing that he's allergic to it? Lovely film, fun for all the family.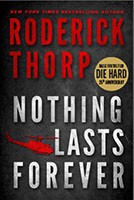 Die Hard – Nothing Lasts Forever by Roderick Thorpe
So, give us a second, this gets complicated. Die Hard was based on a book called Nothing Lasts Forever which is itself a sequel to a book called The Detective which was adapted into a film starring Frank Sinatra. Die Hard was originally going to star an older Sinatra reprising the role of Joe Leland. When all of this fell through, Die Hard was going to be a sequel to Commando starring Arnold Schwarzenegger. Eventually this also fell through and Bruce Willis was brought in. For what it's worth, the second Die Hard film was also adapted from a book, 58 Minutes by Walter Wager.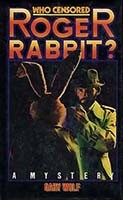 Who Framed Roger Rabbit – Who Censored Roger Rabbit? by Gary Wolf
The original Roger Rabbit was a comic character rather than a cartoon. In this world, newspaper comics were created by taking photographs of the characters as they spoke in word balloons. Also in this world, Roger is gunned to death fairly early on in the story. It's very traumatic. The book is bizarre, a hard-boiled detective novel with this surreal comic idea leading the plot along. We don't often say this but thank goodness for the film version.
Shrek – Shrek! by William Steig
In 1990, ten years before the film, Shrek! was published by William Steig. But while the movie becomes a tale of redemption and how we're all beautiful on the inside and all that, the book is about an incredibly ugly ogre who scares everybody and marries an extremely hideous princess. Shrek in the book accepts himself as the monster he is and lives happily with his equally monstrous wife. That's a much better lesson than the film, surely?
Drive – Drive by James Sallis
On the one hand, the novel can spend more time on the characters and plot than the film can. It spreads the events of the film into two separate but still connected parts that help to build the suspense. On the other hand, the film has Ryan Gosling being all mysterious and dreamy. It's a difficult choice, we know, but we reckon the book just about edges ahead.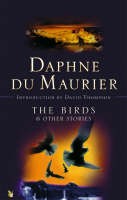 The Birds – The Birds by Daphne du Maurier (and Psycho and Rebecca and Strangers on a Train and many more)
Most people already know that Don't Look Now was based on a Daphne du Maurier short story but it's lesser known that she also wrote The Birds. In fact, here's a brilliantly long list of Alfred Hitchcock films and the books they were adapted from:
The Lodger (1927) from The Lodger by Marie Lowndes
The Manxman (1929) from The Manxman by Sir Hall Caine
The Thirty-Nine Steps (1935) from The Thirty-Nine Steps by John Buchan
Secret Agent (1936) from Ashenden: Or the British Agent by W. Somerset Maugham
Sabotage (1936) from The Secret Agent by Joseph Conrad
Young and Innocent (1937) from A Shilling for Candles by Josephine Tey
The Lady Vanishes (1938) from The Wheel Spins by Ethel Lina White
Jamaica Inn (1939) from Jamaica Inn 
Rebecca (1940) from Rebecca by Daphne du Maurier
Suspicion (1941) from Before the Fact by Frances Iles
Spellbound (1945) from The House of Dr. Edwardes by Francis Beeding
The Paradine Case (1947) from The Paradine Case by Robert Hitchens

Under Capricorn (1949) from Under Capricorn by Helen Simpson
Stage Fright (1950) from Outrun the Constable by Selwyn Jepson
Strangers on a Train (1951) from Strangers on a Train by Patricia Highsmith
Rear Window (1954) from Rear Window by Cornell Woolrich
To Catch a Thief (1955) from To Catch a Thief by David Dodge
The Trouble With Harry (1955) from The Trouble With Harry by Jack Trevor Story
Vertigo (1958) from Vertigo by Pierre Boileau
Psycho (1960) from Psycho by Robert Bloch
The Birds (1963) from The Birds by Daphne du Maurier
Marnie (1964) from Marnie by Winston Graham
Topaz (1969) from Topax by Leon Uris
Family Plot (1976) from The Rainbird Pattern by Victor Canning
We're absolutely going to use the above whenever we get into an argument over whether books or films are better. 'Hitchcock's one of the best, is he? Well guess where his ideas came from?'
Clueless – Emma by Jane Austen
Everyone knows Ten Things I Hate About You is based on Shakespeare's The Taming of the Shrew (and if you didn't know then you do now, this blog post is a success!) but did you know Clueless is a modern adaptation of Jane Austen's Emma? It's a little known fact that the now 304 year old immortal actor, Paul Rudd, actually served as the inspiration for the character of George Knightley in the original book making him one of the few actors to technically play the same role twice, 150 years apart.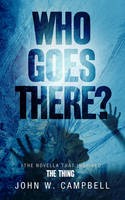 The Thing – Who Goes There? by John W. Campbell
Look. This whole thing is about selling books. You know this, I know this, let's just admit it so we can get on an even footing here. Clicking on the cover on the right or the title above will take you to the page on our site where you can buy Who Goes There? or you could just go here - http://www.outpost31.com/books/who.txt - and read it now. Sometimes it really is about sharing a story. It's amazing.
Any favourites of yours that we haven't mentioned? Look, there's a comments bit underneath tag city below. Tell us. TELL US.