We regret that due to the technical limitations of our site, we are unable to offer eBooks or Audio Downloads to customers outside of the UK.
For further details please read our eBooks help.
Blog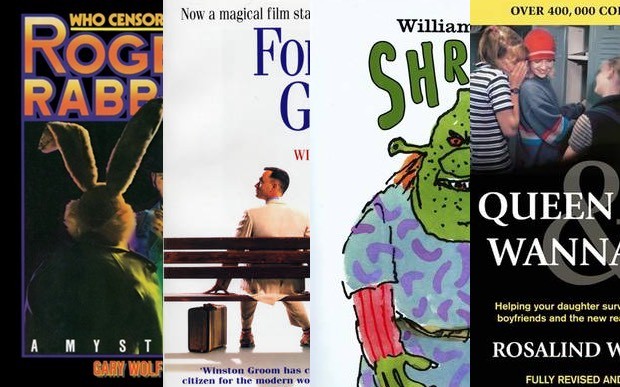 Films you didn't know were based on books
But remember, the book is always better...
In the majority of cases of the much feared book to film adaptation, you'll have already heard of the book first. You didn't need the world of Harry Potter explained to you before the cinematic version and we're prepared to bet that you were aware of Fifty Shades of Grey before the movie industry came calling.
But what about the lesser-known books that go on to become huge Hollywood successes? Did you know that Shrek and Who Framed Roger Rabbit? were originally books? And about Alfred Hitchcock's predilection for putting words to the screen? If you didn't, here are some film adaptations that started off as the finer medium in life.

Mean Girls - Queen Bees and Wannabes by Rosalind Wiseman
Mean Girls, one of Tumblr's favourite films, started off as a self-help book for mothers to help their daughters get through High School unscathed. As you can probably tell, the book is completely different to the movie, mostly consisting of anecdotes from the author's time helping out first-hand in American schools. Now all we need is for the teenagers who loved Mean Girls to grow up, have daughters of their own and find similar help from the book that inspired the film, thereby completing the circle of life.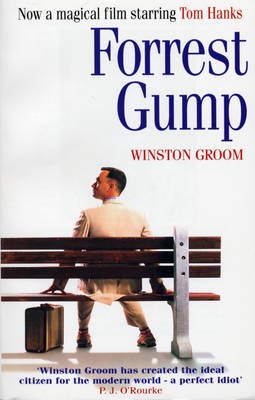 Forrest Gump - Forrest Gump by Winston Groom

Before the 1994 Oscar-winning movie was the 1986 novel by Winston Groom. The novel, as is often the case, differs from the film in a number of ways, most importantly giving Forrest a happier ending. Forrest also goes to space in the book along with an ape called Sue which was also, for reasons we can't fathom, omitted from the movie.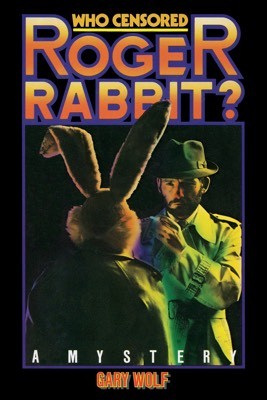 Who Framed Roger Rabbit – Who Censored Roger Rabbit? by Gary Wolf
The original Roger Rabbit was a comic character rather than a cartoon. In this world, the characters in newspaper comics are alive and appear on page by having their photograph taken, with physical word balloons illustrating their speech. The book is bizarre, a hard-boiled detective novel with a surreal core leading the plot. We don't often say this but thank goodness for the film version.
Shrek - Shrek! by William Steig
In 1990, ten years before the film, Shrek! was written by William Steig. But while the movie becomes a tale of redemption and how we're all beautiful on the inside, the book is about an incredibly ugly ogre who scares everybody and marries an extremely hideous princess. Shrek in the book accepts himself as the monster he is and lives happily with his equally monstrous wife. Surely that's a much better moral than the film?
The Birds - The Birds by Daphne du Maurier
Most people already know that Don't Look Now was based on a Daphne du Maurier short story but it's lesser known that she also wrote The Birds. In fact, here's a brilliantly long list of Alfred Hitchcock films and the books they were adapted from:
The Lodger (1927) from The Lodger by Marie Lowndes
The Manxman (1929) from The Manxman by Sir Hall Caine
The Thirty-Nine Steps (1935) from The Thirty-Nine Steps by John Buchan
Secret Agent (1936) from Ashenden: Or the British Agent by W. Somerset Maugham
Sabotage (1936) from The Secret Agent by Joseph Conrad
Young and Innocent (1937) from A Shilling for Candles by Josephine Tey
The Lady Vanishes (1938) from The Wheel Spins by Ethel Lina White
Jamaica Inn (1939) from Jamaica Inn
Rebecca (1940) from Rebecca by Daphne du Maurier
Suspicion (1941) from Before the Fact by Frances Iles
Spellbound (1945) from The House of Dr. Edwardes by Francis Beeding
The Paradine Case (1947) from The Paradine Case by Robert Hitchens

Under Capricorn (1949) from Under Capricorn by Helen Simpson
Stage Fright (1950) from Outrun the Constable by Selwyn Jepson
Strangers on a Train (1951) from Strangers on a Train by Patricia Highsmith
Rear Window (1954) from Rear Window by Cornell Woolrich
To Catch a Thief (1955) from To Catch a Thief by David Dodge
The Trouble With Harry (1955) from The Trouble With Harry by Jack Trevor Story
Vertigo (1958) from Vertigo by Pierre Boileau
Psycho (1960) from Psycho by Robert Bloch
Marnie (1964) from Marnie by Winston Graham
Topaz (1969) from Topax by Leon Uris
Family Plot (1976) from The Rainbird Pattern by Victor Canning
We're absolutely going to use the above list when we get into an argument over whether books or films are better.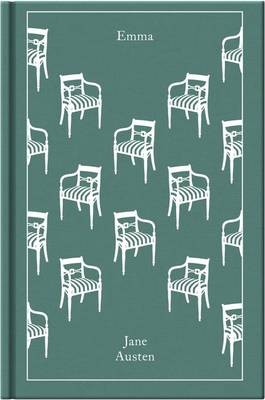 Clueless - Emma by Jane Austen
Everyone knows Ten Things I Hate About You is based on Shakespeare's The Taming of the Shrew (and if you didn't then you do now, this blog post is a success!) but did you know Clueless is a modern adaptation of Jane Austen's Emma? The film skilfully takes the nineteenth century's adherence to strict social rules and transfers it to the unofficial heirarchy and structure of an American high school. Still, the book's better.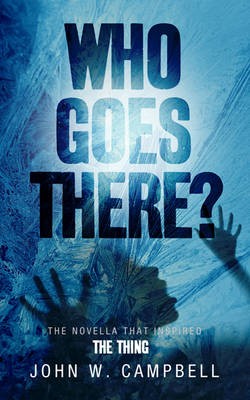 The Thing - Who Goes There? by John W. Campbell
Not only is John Carpenter's The Thing one of the best films of all-time, it was also inspired by one of the best science fiction stories ever written. John W. Campbell's Who Goes There? is a hugely influential novella. Its terrifying alien with the ability to mimic other forms of life has, thanks to John Carpenter, become one of the great monsters of cinema. The book also serves as a useful example in the argument that only novellas can be successfully adapted into films.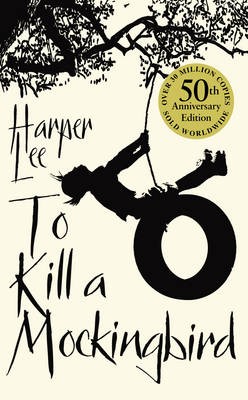 To Kill a Mockingbird - To Kill a Mockingbird by Harper Lee
We're certain that you know the 1962 film was based on the book of the same name. We'd be genuinely shocked if you didn't. However, we'd be foolish not to take the opportunity to remind you that the publication of Go Set a Watchman is only a few days away. We're holding midnight openings across the country, many of which will be screening To Kill a Mockingbird as part of their celebrations. So yes, although you clearly already know the film was an adaptation, we'd still suggest you join us on Monday 13th July, when you can watch it all over again and be amongst the first to read its follow-up, Go Set a Watchman.