Blog
Imaginary books we'd really like to read
Because sometimes the books that already exist aren't enough
For some writers it isn't enough to think of just the one book to write. Inside their books they mention other titles that, sadly, will remain unwritten. Throwaway ideas that sound like they'd be wonderful if they were ever put to paper. As voracious readers, we aren't happy with the huge amount of books already available, we also want to read the books that don't exist. Here are, along with the stories they appear in, some of the imaginary books we'd most like to read.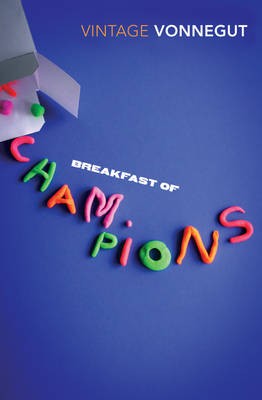 Anything by Kilgore Trout – Kurt Vonnegut (Breakfast of Champions and others)
Within Kurt Vonnegut's universe, Kilgore Trout is an incredibly prolific and vastly unappreciated science fiction writer. There are the occasional descriptions of his books in Vonnegut's novels and every one of them sounds like they'd be brilliant. Take a look at this synopsis of a Kilgore Trout story mentioned in Breakfast of Champions:
'It was about a planet where the language kept turning into pure music, because the creatures there were so enchanted by sounds. Words became musical notes. Sentences became melodies. They were useless as conveyors of information, because nobody knew or cared what the meanings of words were anymore.
So leaders in government and commerce, in order to function, had to invent new and much uglier vocabularies and sentence structures all the time, which would resist being transmuted to music.'
That sounds amazing.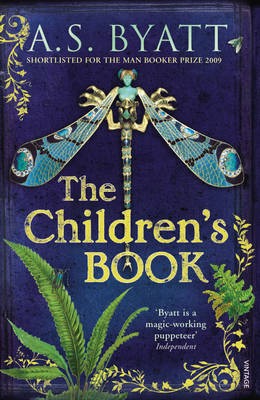 Olive Wellwood's books for children - A.S. Byatt (The Children's Book)

If you haven't read A.S. Byatt's The Children's Book yet, you should. It's a fantastic saga following Olive Wellwood, the author of many books for children, and her extended family. Wellwood's books are mostly fairy tales with a focus on British fairy lore which, of course, we could always do with more of.
Failing that, we could always re-read the works of E. Nesbitt who formed the original inspiration for Wellwood and her family.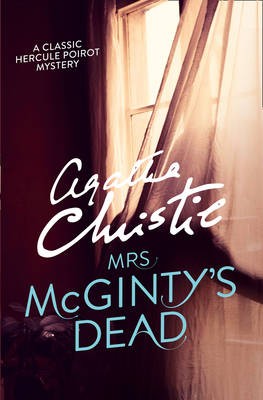 The works of Ariadne Oliver - Agatha Christie (Mrs McGinty's Dead and others)

As well as creating some of the best-loved detectives of all-time, Agatha Christie was also one of the earliest writers of 'Nordic Noir'. At least, her fictional mystery writing author, Ariadne Oliver, was. Oliver's books feature the vegetarian Finnish detective, Sven Hjerson, who wouldn't sound out of place today.

Though Oliver was mostly a stand-in for Christie herself as a way for her to voice frustrations with her own books, we'd still very much like to read The Cat it Was Who Died, The Clue of the Candlewax or The Affair of the Second Goldfish.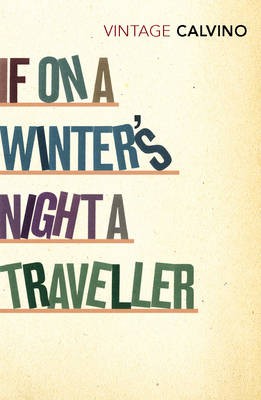 All the books begun in If on a Winter's Night a Traveller – Italo Calvino
One of the best and worst things about If on a Winter's Night a Traveller is the opening chapters of the fictional books. The whole point is that they're so well written that the protagonist ('you', in this case) goes on a quest to find the rest. Annoyingly, the beginnings are so strong that you really do want to read them but never will. It's frustrating. But not so much that you shouldn't read the book.

Every book mentioned in the Harry Potter series – J.K. Rowling
Yes, Quidditch Through the Ages, Fantastic Beasts and Where to Find Them and The Tales of Beedle the Bard have all now been published but where are the rest? Where's The Monster Book of Monsters? Or The Adventures of Martin Miggs, the Mad Muggle? We'd even devour Charm Your Own Cheese. We need them in our lives. All of them.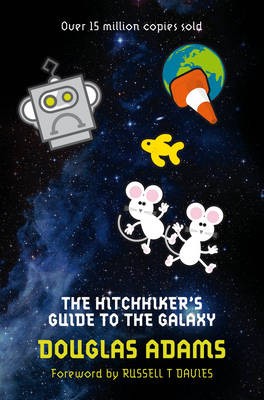 Oolon Colluphid's arguments against God trilogy - The Hitchhiker's Guide to the Galaxy

Oolon Colluphid's trilogy, Where God Went Wrong, More of God's Greatest Mistakes and Who is This God Person Anyway? would be a hugely welcome addition to our shelves. Not only because it would be useful to have a definitive answer but also because the sheer amount of copies we'd sell.



The Book of Sand - Jorge Luis Borges

We've recently written about another of Borges's inventions, The Library of Babel. The Book of Sand is no less brilliant. It is an infinite book. As you turn the pages, more appear underneath. The owner becomes obsessed. He no longer leaves his house in order to continue studying it. He eventually manages to overcome his fascination and leave it hidden in Argentina's National Library. It would be a risk to our health if it were to exist but it's one that we'd be willing to take.
This article could last forever, we have countless more. Any of the poetry books written by Nabokov's John Shade, the complete works of De Selby from Flann O'Brien, the mystery novels by Bertie Wooster's friend 'Rex West' or even Josella Playton's Sex is my Adventure written before the Triffids break free. As we said, the books that already exist clearly aren't enough for us. We must have more.
Welcome to your new favourite wikipedia page.
×
Download the Waterstones App
Would you like to proceed to the App store to download the Waterstones App?
Reserve online, pay on collection


Thank you for your reservation
Your order is now being processed and we have sent a confirmation email to you at
When will my order be ready to collect?
Following the initial email, you will be contacted by the shop to confirm that your item is available for collection.
Call us on or send us an email at
Unfortunately there has been a problem with your order
Please try again or alternatively you can contact your chosen shop on or send us an email at