We regret that due to the technical limitations of our site, we are unable to offer eBooks or Audio Downloads to customers outside of the UK.
For further details please read our eBooks help.
Blog
Fiction Book of the Month: The Aftermath
Author of our Fiction Book of the Month, Rhidian Brook gives us examples of what he considers the five best depictions of war children...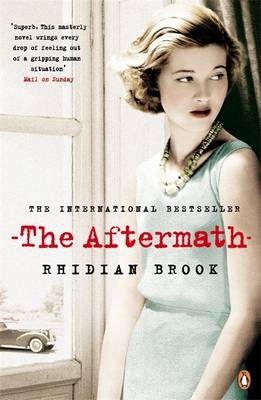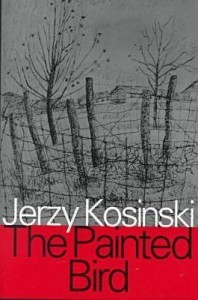 The Painted Bird - Jerzy Kosinski, 1965
After reading this novel, I felt slightly puzzled by its lack of fame in my own country - it's surely one of the great war narratives. A mesmerizing and (literally) staggering tale, I had to take a deep breath several times whilst reading it. Its protagonist is an abandoned boy whose journey through the eastern reaches of Europe takes him through lands where the people seem stuck in the dark ages. He witnesses a series of appalling events but, like some deranged, holy fool, is able to find solace in the most hopeless and heinous scene. A hallucinatory quality to these encounters makes us wonder if they're really happening, whilst the child's point of view allows the author to counterpoint the innocence and evil to even greater effect than a more knowing adult perspective might have done. But if the peculiar optimism of our narrator sustains him on his brutal trek, the question builds: can anyone witness such things and remain sane, or even human?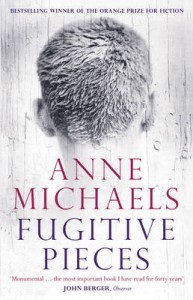 Fugitive Pieces - Anne Michaels, 1996
Where The Painted Bird walks us wide-eyed into the horror, this sensual, cerebral novel shows a pathway out of it. The greater part is narrated by Jewish poet Daniel Beer who, as a boy, is rescued from the mud of a buried Polish city by a Greek geologist, and taken back to the German occupied island of Zakynthos. The child has been left insensate by the deprivations of war and the murder of his family, but is slowly 'raised to life' by the kindness and creativity of his adopted father. Daniel grows up knowing everything about rocks and relics, art and language but his battle to overcome the trauma of his boyhood will continue into adulthood. The novel asks deep questions: can love and creativity heal and save us from the destructive element in mankind? As Bier begins to dig through the broken strata of an extreme past, Michaels is somehow able to make us believe that it can.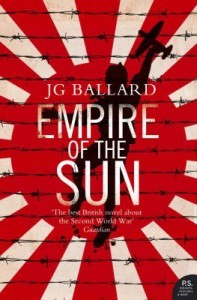 Empire of the Sun - JG Ballard, 1984
This classic is based on Ballard's own experiences in Shanghai and a Japanese prison camp where - aged 12 - he was interned from 1942 to 1945 and separated from his parents. A straight telling might have been sufficient (his memoir Miracles of Life covers these events), but Ballard's imaginative genius finds new richness in already remarkable circumstances. He has a gift for being profound without being portentous. The moments where Jim finds himself without parents in the abandoned Shanghai apartment are among my favourite in literature; the world is out of joint, the rules have changed; Jim is his own 'man' - at least until the tinned food runs out. In prison, he grows up fast. While the adults in the camp wither and lose hope, the boy's inner life gets him through the cruelty and boredom of incarceration. Empire of the Sun is a story in which the imagination trumps the worst man can create - even the atomic bomb, which Jim witnesses from afar, rising like an apocalyptic punctuation mark in the distance.
War Child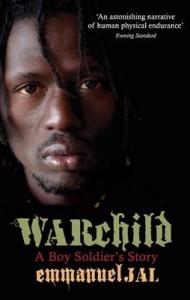 - Emmanuel Jal, 2009
I'd probably never have read this had I not written a film called Africa United, in which five children walk from Rwanda to the World Cup. One of them is a child soldier being pursued by his brother who, in the movie, is played by rap singer and real life former child soldier, Emmanual Jal. Jal's account of idyllic village life in South Sudan, the coming of war, his recruitment by the Sudan People's Liberation Army (SPLA), and subsequent journey to redemption are all the more incredible for being true. Child soldiers are victims of a double abuse: war and adults enrolling them in it. Jal, whose mother was killed by rebels, says that as a boy soldier, he didn't have a childhood. "All that was in my heart was to kill." When filming, I was worried he might struggle to act a violent scene; he admitted afterwards to 'entering that place' briefly but he was no longer 'that person'. He had been 'healed' by faith and kindness. Like the fictional Daniel in Fugitive Pieces - Emmanuel had a saviour in the late Emma McCune who rescued him from a refugee camp and adopted him. Despite being 'born in a land without books', Jal has a songwriter's gift for story, a sense of rhythm and the telling image. To read what he went through is to see that unbelievable brutality can be endured, and that love can restore.
The Dark Room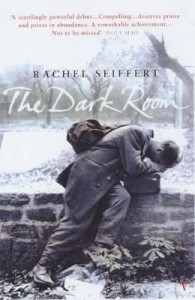 - Rachel Seiffert, 2001
Children of war often face a new beginning - a zero hour, or 'stunde null'. Suddenly, there is a new paradigm in which they no longer go to school, have parents, eat regular meals. The Second World War created more of these 'ferals' than any other war, so it's no surprise that four of my five choices come from this period. Set in the 'nothing time between war and peace' before the German surrender to the allies, The Dark Room tells three stories from the German point of view, the second of which (Lore) is that of a 12-year-old orphaned by war. When her parents are arrested for Nazi crimes, Lore is thrust into the role of being mother to her siblings. She decides to lead them from the Black Forest to Hamburg just as the allies are discovering the atrocities of the Holocaust. The journey is hazardous enough, but the real tension lies in Lore's increasing awareness that her parents were the wrong kind of Germans. Helped by a sparse prose and impressionistic present tense, Sieffert allows the reader to contemplate the innocence of evil's offspring and, bravely, helps us comprehend the incomprehension of the defeated German people.
Rhidian Brook, for Waterstones.com/blog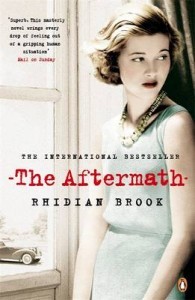 You can Click & Collect The Aftermath from your local Waterstones bookshop, buy it online at Waterstones.com or download it in ePub format