Blog
Eyre's Heirs
A new collection of short stories is just the latest chapter in the legacy of Jane Eyre. Regional buyer Martha Greengrass takes us through the novel's origins and its lasting literary legacy.
Why is "reader, I married him" one of the most famous lines in literature?


So asks Tracy Chevalier in the preface to Reader, I Married Him, a new collection of short stories inspired by Jane Eyre and commissioned for Charlotte Brontë's bicentenary year.
Taking this line as their starting point, twenty-one authors playfully interweave their own strands with the original story to create a fascinating tapestry of the familiar and the new. In some stories, characters from Jane Eyre take on a life of their own: Helen Dunmore takes Grace Poole out of the shadows and gives her a pull-no-punches response to the popular image of Jane as innocent abroad (spoiler: innocent she most certainly is not), Salley Vickers chooses to give Rochester a confession and plenty of fresh sins for which to atone. Other authors relocate the emotional and physical landscape of the novel, taking the story in very different new directions, from homesickness and isolation in New York in Patricia Park's The China from Buenos Aires, via divided love and loyalty in Turkey in Elif Shafak's A Migrating Bird to Tracy Chevalier's own wry look at modern love in her story, Dorset Gap.

So what is it about Jane Eyre? The appeal and influence of the novel are certainly nothing new. When Charlotte Brontë's publisher, William Smith Williams, first encountered the manuscript with which he was so entranced, he cancelled an appointment with a friend, made do with a sandwich for his supper and finished reading the whole thing before bedtime. His was to be one of many such encounters.


Jane Eyre is one of those books that get under the skin; readers remember it and authors find it lingering in their imagination, creeping into their storytelling. I've certainly been one of those readers carrying Jane Eyre, metaphorically speaking, in my back pocket throughout my life. From the first time I read it as a young teenager with a torch under the bedclothes (yes, really, there wasn't much to do in South Yorkshire in the '80's) I was hooked. Every time I pick up my well-thumbed, battered volume from the bookcase, I can guarantee there will be something new within its pages to discover.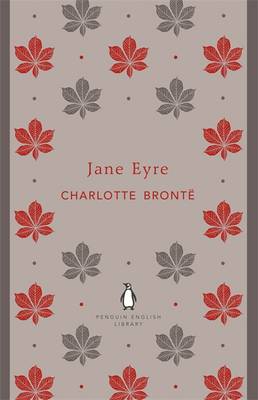 Recently, The Guardian interviewed a diverse range of authors about the influence of the novel and their responses reveal its incredible staying power. It's also evident that different readers interpret the book in radically different ways. Julie Myerson lived Jane's own miserable childhood vicariously as a mirror of her own unhappy teenage years. Esther Freud remembered the dark, powerful love story with its overtones of violence. Many, like Andrew Motion, came to it as adult readers and were surprised by what they found – expecting a romance and getting a psychological thriller instead. It's a novel and a narrator that still have the power to delight and shock in equal measure. Reading these various interviews it is clear that while not everyone likes Jane, she's certainly hard to forget.


The novel is, even now, surprisingly modern, startlingly direct and unusual, still, in addressing the reader directly. Claire Harman's excellent recent biography of Charlotte Brontë exposes just how visionary the novel was in its time, how extraordinarily personal. It remains so today; Jane reaches out from the pages, takes you by the hand and pulls you into her world as if sharing a secret.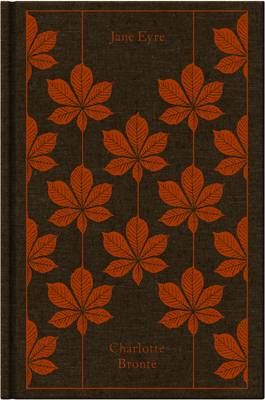 Jane Eyre has seeped into the public consciousness, the characters have lives beyond its pages: the 'mad woman in the attic' and the dark, brooding Rochester as familiar as Jane herself. The landscape of literature is littered with references, both overt and oblique, to Jane Eyre. Its colours, chameleon-like, crop up time and time again in well-known homages from Jean Rhys's Wide Sargasso Sea and Daphne Du Maurier's Rebecca to M.R. James's macabre ghost story, The Turn of the Screw. The novel itself turns up peppering other works of literature; it's one of the books Roald Dahl's Matilda borrows from the library and it is mentioned repeatedly in John Irving's The Cider House Rules. Authors can pay no greater compliment to their characters than to throw in the odd comparison as does Dodie Smith in I Capture the Castle, having her heroine described playfully as "Jane Eyre with a touch of Becky Sharp." and "A thoroughly dangerous girl."


The bicentenary year has prompted numerous new re-imaginings of Brontë. The recently published Yuki Chan in Brontë Country, for example, is a classic mystery, taking as its setting a Japanese tourist's visit to Haworth. But scan just briefly across bestseller lists and you'll find that echoes of Jane are to be found everywhere. Novels like Anna Hope's haunting The Ballroom, set in a Yorkshire asylum, carry the shades of Brontë's own fearful imaginings of women's madness and incarceration. In The Miniaturist, Jessie Burton gives a new twist on the haunted house trope, where a new young bride finds the secrets of her husband and his past unlocked through the home she inhabits with him, recreated in a tableau of sinister miniatures each carrying a discreet part of the puzzle. We have become so accustomed to novels led by strong women that it's easy to take them for granted: Sarah Hall's latest novel, The Wolf Border which blurs boundaries between the wild and the human, Margaret Forster's isolated narrator, Tara, who faces up to a dark, inescapable past in How to Measure a Cow, even the twisting, deceitful narrator of Gone Girl - they all owe a debt to Jane Eyre.


Tracey Chevalier's own novels owe much to Charlotte Brontë's legacy, a debt Chevalier herself acknowledges. Girl with a Pearl Earring was, in part, such a publishing phenomenon because of the tantalising prospect of looking through the portrait to a private, secret life beyond. Her heroine Griet, like Jane, finds herself an outcast, a stranger in a strange land but crucially never loses her sense of herself.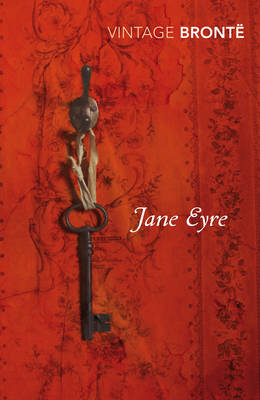 Perhaps it is, ultimately, the narrator herself who makes the book linger in the imagination. Jane's voice is startlingly original and confident. For Brontë's first readers, the governess was a familiar figure; the voice of the governess – particularly a strong, determined, independent voice – was not. Jane stands as a beacon to strong women, women with a right to an independent will and a life of their own, decided and directed by themselves and no other:


"Women are supposed to be very calm generally: but women feel just as men feel; they need exercise for their faculties… it is narrow minded in their more privileged fellow-creatures to say that they ought to confine themselves to making puddings and knitting stockings, to playing on the piano and embroidering bags." Jane Eyre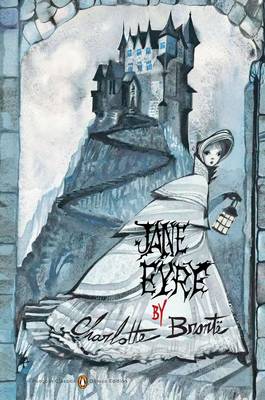 Reader, I Married Him appropriately enough takes as its starting point the moment where Jane Eyre (and the classic romance) ends. Tracy Chevalier points to the fact that this line sticks in the mind because it is deceptively simple, apparently final and yet cunningly, invitingly unfinished. We're encouraged, as Chevalier says, to "fill in the blanks", carrying on where Jane leaves off. It is a reminder that marriage (and there are several, remember) in Jane Eyre may just as well be the beginning of a story as the full stop.


×
Download the Waterstones App
Would you like to proceed to the App store to download the Waterstones App?
Reserve online, pay on collection


Thank you for your reservation
Your order is now being processed and we have sent a confirmation email to you at
When will my order be ready to collect?
Following the initial email, you will be contacted by the shop to confirm that your item is available for collection.
Call us on or send us an email at
Unfortunately there has been a problem with your order
Please try again or alternatively you can contact your chosen shop on or send us an email at