We regret that due to the technical limitations of our site, we are unable to offer eBooks or Audio Downloads to customers outside of the UK.
For further details please read our eBooks help.
Blog
En Brogue
Hannah Rochell, features editor of InStyle magazine, explains how she came to opt for a high-heel-less life and walk on the flat, en brogue or otherwise.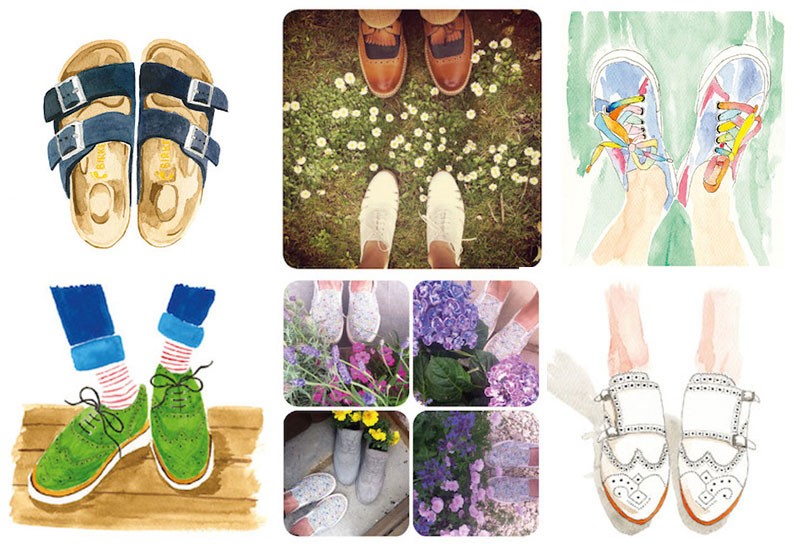 It was a Thursday evening at Waterloo station. I was wearing a pair of beautiful green suede, sheepskin lined, platform boots from Gap and I was running for a train. The floor was slippery because it had been raining and I admit, I'd had a couple of glasses of wine. Suddenly, my feet disappeared from underneath me and I found myself on the floor. My knee throbbed as I heard a voice in the distance cry "oh no! You fell over in your lovely Gap boots!". As this stranger ran to my aid I decided once and for all: that's it, heels. You and me are over.
I'd never really been a fan of heels, but after this incident I gave the couple of pairs that lurked at the back of my wardrobe for special occasions to friends or to charity shops. Those Gap boots didn't survive the cull, nor did my "fall-back" heels (a pair of black patent Steve Madden sandals), nor my vintage Celine kitten heels which I'd bought under the misunderstanding that "kitten" actually means "comfortable" (it doesn't). Although they looked lovely, I haven't missed them. Not for one second. In fact, it felt so liberating looking at my new flat shoe collection, knowing that I could pick any pair and wear them without the fear of falling over in public, I decided to start writing a blog on the subject.
I work in fashion - I'm the features editor of fashion magazine InStyle - so it's a pretty big deal to declare that you're never going to wear heels again in an industry that loves to tell us how vertiginous shoes improve our posture, elongate our legs and transform even the most masculine trouser suit into a feminine outfit. But when I began writing my blog I realised that there are plenty of women - both within and out of the fashion industry - who are fed up of falling over, or being in pain, or having to carry a spare pair of 'walking' shoes in their handbag. Because if you ask me, the FIRST thing you should be able to do in a pair of shoes is walk in them (at this point it's worth remembering that most celebrities have a car and driver to ferry them from A to B), and I definitely don't fall into the category Women Who Can Walk Elegantly In Five Inch Heels. I can barely stand up in them.
The thing with flat shoes, though, is that comfort doesn't always equal beauty, so I wanted to write my blog - and in turn my book, En Brogue - to prove that there are stylish flat shoes out there too. Luckily, there's also been a bit of a sea change in the fashion world recently as designers have had a real focus on flats in the past two years. Karl Lagerfeld even paraded trainers down the Chanel catwalk at couture fashion week in Paris. The knock-on effect is that there's never been a better time to shop for flats on the high street or at more high end brands, and I've never had so many brilliant designs to write about. You CAN get the same rush from saving up for a pair of Church's loafers as you do buying a pair of Jimmy Choo heels. Believe me, I've experienced it. It IS possible to look chic in a flat pump, or feminine in a brogue; the trick is finding well-made shoes with a good design that really make your heart race (and knowing how to style them). My hope is that En Brogue is a friendly helping hand for women everywhere who love fashion and love shoes, but hate heels.
Hannah Rochell, for Waterstones.com/blog
Related books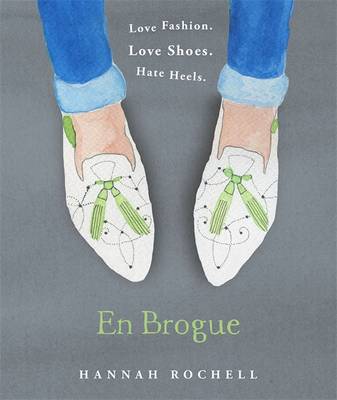 A Girl's Guide to Flat Shoes and How to Wear them with Style.