Blog
Eight books inspired by chilly Switzerland
Padraig Rooney, author of The Gilded Chalet, lists eight Swiss-inspired books that would make perfect reading on cold, winter nights.
Pretty much any writer who mattered seems to have passed through Switzerland at one time or another. First it was Julius Caesar securing the passes and laying Roman roads across the Alps (see his Gallic War, circa 46 BCE: still in print). The roads are visible today under the scrub, alongside the newer highways. Jean-Jacques Rousseau, born in Geneva, inspired a posse of English Romantic poets: Lord Byron, Percy Bysshe Shelley, Mary Shelley and Doctor Polidori put Switzerland on the map in the summer of 1816. Mary Shelley's Frankenstein was born of the stormy, volcano-induced weather. Polidori's Vampyre saw the light of day. Byron's trek around Lake Geneva kick-started a cult of literary travel that still pulls in the tourists at the Château de Chillon.
In the twentieth century, Swiss neutrality facilitated a cloak and dagger world during the wars. Somerset Maugham, Ian Fleming, Graham Greene and John le Carré are the spymasters. Later, Patricia Highsmith, the mistress of crime, retired to Italian-speaking Switzerland. All these writers lifted the lid on the chocolate box and found spies, double-agents, blond bombshells and something rotten in the chalet.
The big guns came to Switzerland too: Joyce, Nabokov, Borges, Mann and Hesse, Hemingway and Fitzgerald. There was no shortage of talent. Switzerland was where the rich and literate hid away and get some scribbling done.
Here, for the record, are my eight Swiss-inspired books - essential reading for those cold chalet nights.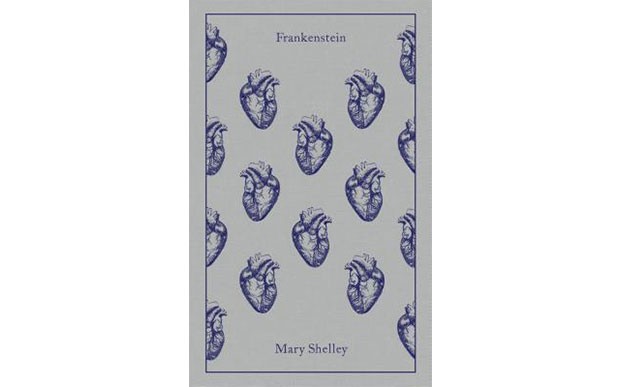 Frankenstein
Mary Shelley gave birth to Frankenstein outside Geneva in 1816. Her classic monster-romp spawned the genre of schlock-horror fiction. Monster and murder, cloning and science are all still with us against a background of sublime mountains and lightning-lit lake. Frankenstein is a global brand but the original novel is eminently readable, edgy as a bolt through the neck and fresh as a test-tube baby.
Tender Is The Night
"Switzerland is a country where very few things begin, but many things end," wrote F. Scott Fitzgerald. His Tender is the Night starts in a sun-kissed South of France but ends in expensive Swiss sanatoria and ski stations. Scottie's wife Zelda lost the plot in Switzerland to the tune of $1,000 a month in clinic fees alone. As the Crash and the Depression kicked in, the bright young things retreated to Gstaad, Geneva, St. Moritz, wherever the rich congregate. Fitzgerald chronicles wealth – wealth's consequences – better than any other writer.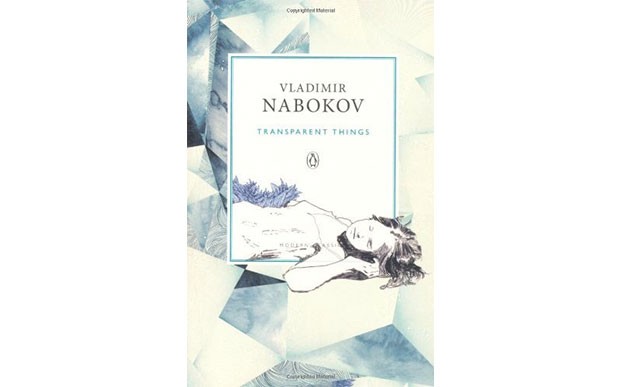 Transparent Things
Vladimir Nabokov's Transparent Things is a late slim masterpiece emerging from the Montreux Palace Hotel where Nabokov holed up for seventeen years after Hurricane Lolita. Tricksy, bejewelled, it is a perfectly poised house of cards in the Russian grandmaster's incomparable manner.
A Perfect Spy
Philip Roth described John le Carré's A Perfect Spy as the "best English novel since the war". Set in Bern, where the seventeen-year-old le Carré was recruited as a spy, the book captures the labyrinth of Cold War Switzerland better than any other work. The old spymaster has returned to Switzerland again and again over a long career, for settings and themes. Big Pharma's cut-throat business practices in The Constant Gardener. Arms dealing in The Night Manager. Money laundering in Our Kind of Traitor.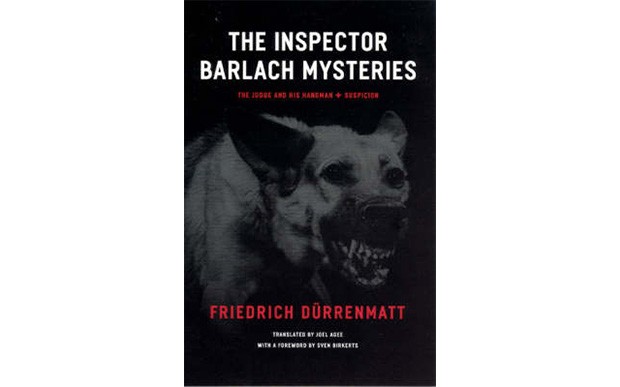 The Inspector Barlach Mysteries
Swiss noir – not a chocolate but a genre of detective writing set against the to-die-for scenery of Switzerland's post-war economic miracle. Friedrich Dürrenmatt is the country's best-known twentieth century writer, more so for his plays (The Physicists) than for his quirky detective stories. The Inspector Barlach Mysteries and The Pledge (filmed with Jack Nicholson as retired detective Jerry Black) anatomise the funny-money world of the little federation, Toblerone and all.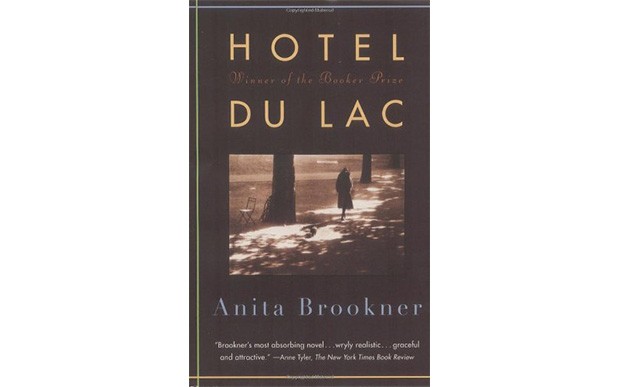 Hotel du Lac
Hotel du Lac is Anita Brookner's Man Booker prizewinner, set on the shore of Lake Geneva. Faded English rose gets embroiled in the intrigue and hanky-panky of hotel life. Off-season atmospherics guaranteed - fog on the lake, stocking feet in the corridor, smell of soup in the dining room.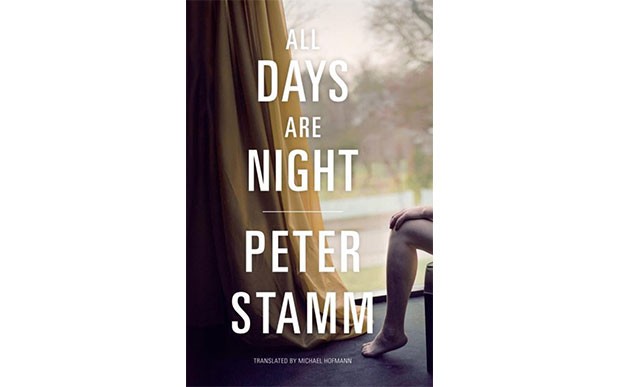 All Days are Night
Peter Stamm is Switzerland's new cross-over voice: crafted, cool, cosmopolitan, without being slick. Equally at home in the short story and in longer fiction, he has been compared to Hemingway and Raymond Carver. Seven Years charts the itch of marriage, from IKEA to root canal. All Days are Night is the story of a television arts presenter and her reconstructed face, her new identity. Stamm, superbly translated into English by Michael Hoffman, is the Swiss writer to watch.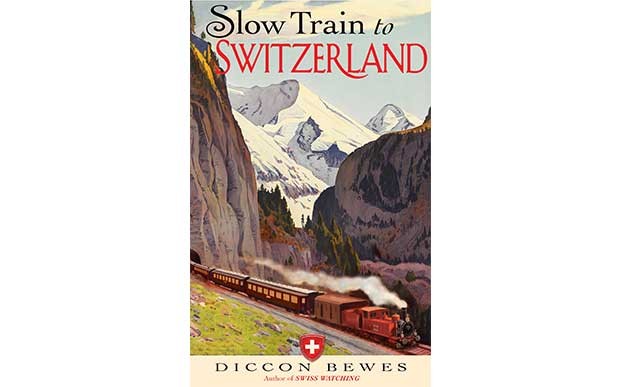 Slow Train to Switzerland
Diccon Bewes' Slow Train to Switzerland recreates the heyday of the Cook's Tour, taking us on a trek through Switzerland's happy valleys and the wonders of early Alpine tourism. Intercutting Victorian past and present-day wanderings, it is a light-hearted hymn to slow travel and a follow up to Bewes' bestselling Swisswatching.
The Gilded Chalet: Off-piste in Literary Switzerland by Padraig Rooney is published by Nicholas Brealey.
×
Download the Waterstones App
Would you like to proceed to the App store to download the Waterstones App?
Reserve online, pay on collection


Thank you for your reservation
Your order is now being processed and we have sent a confirmation email to you at
When will my order be ready to collect?
Following the initial email, you will be contacted by the shop to confirm that your item is available for collection.
Call us on or send us an email at
Unfortunately there has been a problem with your order
Please try again or alternatively you can contact your chosen shop on or send us an email at