Navigation
Search
Books

Dinosaurs Love Underpands

Claire Freedman, Ben Cort

Deep Sea Monsters

Igloo

Dinosaurs Love Underpands

Claire Freedman, Ben Cort

Deep Sea Monsters

Igloo
We regret that due to the technical limitations of our site, we are unable to offer eBooks or Audio Downloads to customers outside of the UK.
For further details please read our eBooks help.
Blog
Edward St Aubyn wins Bollinger Everyman Wodehouse Prize
"The only thing I was sure of when I was writing this satire on literary prizes was that it wouldn't win any prizes. I was wrong. I had overlooked the one prize with a sense of humour." Edward St Aubyn's Lost For Words - and the author sees the funny side.
Edward St Aubyn's Lost For Words has been named winner of the fifteenth Bollinger Everyman Wodehouse Prize.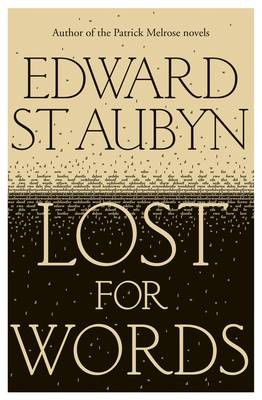 The novel follows the exploits of the judges of the fictional Elysian prize for literature - each with their own self-serving agendas - and the host of authors competing for their recognition.
"The challenge I set myself with Lost For Words," said St Aubyn "was to see if I could enjoy writing. In that, at least, I succeeded."
He added that "The fact this novel has given pleasure to others - and in particular the judges of the Bollinger Everyman Woodhouse Prize for Comic Fiction - is an encouragement for which I am delighted and grateful."
As winner, St Aubyn will be presented with a Gloucestershire Old Spot pig at the Hay Festival on Saturday 24th May which will be named after his winning novel - a traditional prize which has been bestowed on all previous winning novels including Snuff, A Short History of Tractors in Ukrainian, and All Fun and Games until Somebody Loses an Eye.
"I regret that my pig and I will not be spending as much time together as we both might have liked," said the author, "Lost For Words will be leading a literary life down on Comic Farm, surrounded by all the other previous winners, while I'll be up in London making a pig of myself with a Jeroboam of delicious Bollinger."
Related books
From the bestselling author of the Patrick Melrose novels, this is a thought-provoking and entertaining insight into a sniping world of literature, celebrity culture and ambition.