Blog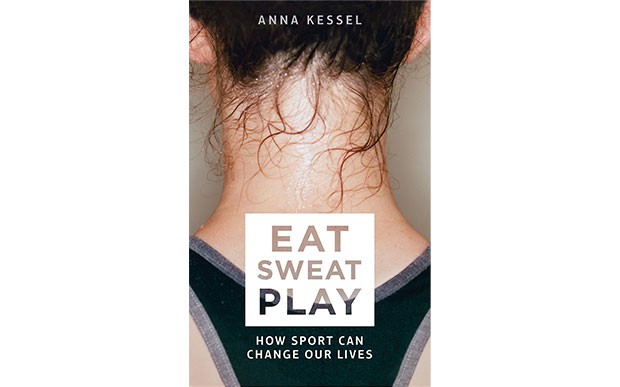 Eat Sweat Play: Women and Sport
Today is International Women's Day, so, women, let's talk about sport. Whether you love it already and just fancy a life-affirming read, or, like many of us, you are daunted or a little perplexed by it, Anna Kessel's Eat Sweat Play is a warm, accessible and, I would argue, essential read.
Sport. It can be an intimidating word to a woman - it shouldn't be, but it is. In school, most of us girls ended up skipping class or forging 'sick notes' just to avoid the humiliation. Later in life, in the pub, we find expressing our opinion of any sport met with that condescending, slightly-tight smile from the men in our company, the smile often reserved for when a five-year-old scribbles in crayon and then claims they have drawn the Mona Lisa.
Often, we women shirk sport, we get perplexed by it and we even end up chastising those among us that embrace it. Why? As children, we all run wild in the playground, same as any boy. We all climb trees and get muddy scabbed knees from scrabbling around, like the boys; so at what point does 'sport' take on this ominous and slightly tedious connotation? And, more importantly: how can we reclaim it and make it fun for women?
Anna Kessel is my new god. Why? Well, I hear people thanking God all the time when something amazing happens and I don't care how histrionic this sounds: I want to thank Anna Kessel for writing Eat Sweat Play. It is not just an accessible, incredibly funny and searingly honest look at women and sport, and it is not just a highly irreverent, against-the-grain, taboo-breaking wonder of a book, it is that rare thing: genuinely empowering for women.
The book aims to make sport less daunting for us all by intelligently collating a wide array of research into all aspects of women and sport, processing it and laying it out in a straight forward, convincing and, dare I say it, moving way (cue accusations of being overly-feminine, as though that is a bad thing). This book will open your eyes (whether you are male or female, incidentally), make you laugh, make you proud to be a woman (if you are one ) period pains and all and – crucially – it will give even the most begrudging and terrified women the courage to go out, get sweaty and enjoy being active.
Sport is a means to becoming smarter and feeling sexier, thanks to increased blood flow, getting healthier and stronger, as you feel yourself achieve goals and gain control, and at the same time it provides a way to break loose from that ancient misconception: what is to be a woman.
At the risk of sounding hysterical and being locked in an attic, I think every woman should read this book.



Anna Kessel is a sports writer for the Guardian and Observer and is the chair and co-founder of Women in Football. Eat. Sweat. Play. will be available to pre-order soon and will be released in paperback this June.