Blog
Douglas Murray on What to Read after the Election
In bestseller terms at least, June's General Election produced one firm winner: Douglas Murray's
The Strange Death of Europe
, the author's uncompromising analysis of a political and financial system in seemingly self-generated implosion. The book absolutely caught the mood and has continued to top our charts throughout. Now, in the
second of our articles
looking at post-election UK, Murray picks out the books that light a way through our minority-government fug.
The exit polls on 8th June produced one of the most destabilising moments of modern British history. Having voted to leave the European Union a year earlier, and having been offered the opportunity to strengthen the Prime Minister's negotiating hand with a larger majority, the British public chose instead to weaken that hand. What does this mean? Does it mean a softer Brexit or no Brexit at all? Does it mean an attempt at a 'hard' Brexit followed by a compromise Brexit? Who knows. Last week's election has put the whole of British politics in flux. The whole thing is like trying to balance on a skateboard which is itself perched on a medicine ball. Anything at all – a gust of wind or a gust of vanity – could knock all this off.
Supporters of the Labour party leader Jeremy Corbyn present him as the 'winner' of the election, despite the fact he lost it. And Theresa May – who gained the largest number of seats for her party – appears to be a loser. For good reasons. After all, despite being able to form a government, how will one which so perilously relies on another party to pass legislation have any chance of surviving for five years? Other than the fact that the DUP would want Jeremy Corbyn to be Prime Minister even less than the Conservatives would.


Even if Brexit gets done, will anything else get done? It is not obvious that it will. All the government needs, on any issue, is a few rebels on its own benches and the whole thing becomes unworkable. 'Turkeys voting for Christmas' would be the view of many outsiders on any Conservative MPs willing to go on manoeuvres at this point in the party's fortunes. But Conservative and Labour politics is packed with turkeys and there's no guarantee that their instincts won't prevail.


At times such as this it is easy to tend towards catastrophism. Things have never been this bad, some people say. In fact in politics things have always been in flux. As Milan Kundera observed in
Testaments Betrayed
, we live our lives walking through fog, making our path as we go.This is not the striking thing. The striking thing is that when we look back we see the person and we see the path but we do not see the fog. Everything seems clear once it's happened. Everything looks obvious once it has occurred. All that we can do in politics as in our lives at present is to have as wide and sober a view as possible on the past and keep our front lights on as strongly and consistently as possible. Nobody will be able to see around any bends, and even those who claim to have predicted one will not be able to claim to have called them all.
Given this, it is worth looking backwards as well as forward to work out where we are and where we might go. Here are my top 5 guide-books: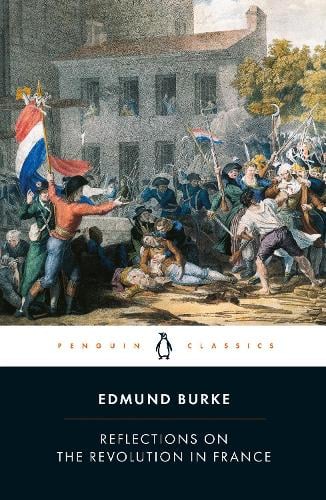 Paperback
Usually dispatched within 48 hours
Edmund Burke Reflections on the Revolution in France
. The wisest and most important view on the situation in Europe immediately following the French revolution. It also happens to be written in the best prose of the era.
Tom Wolfe – Radical Chic and Other Essays
(currently out of print, but
available on the Waterstones Marketplace
). The master of observational writing dissects the meeting point of Manhattan's elites with the Black Panthers. Feasting with panthers in real time.
Paul Berman – Power and the Idealists
. A neglected masterpiece of political writing. Berman describes how Joschka Fischer and his generation of left-wing German radicals ended up becoming the one thing they thought they wouldn't become. A morality tale from a crucial corner of modern European history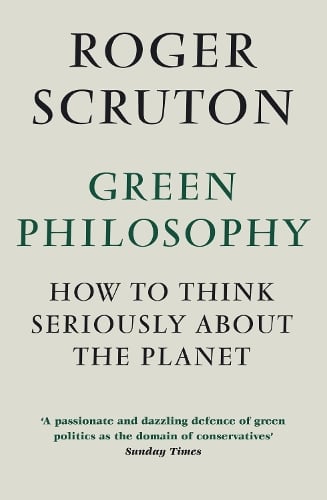 Paperback
Usually dispatched within 48 hours
Roger Scruton is one of Britain's most respected thinkers and in this new book he offers a radically different solution to the planet's most important problem.
Roger Scruton – Green Philosophy
. One of the themes of this election was that the Conservatives spoke only of fear while the left offered hope. One reason is that the modern left talks about issues which young people are especially galvanised by – not least the environment. Of course the right needs to think about these things too, and address them. Scruton is better placed than anyone to give proper insight and answers to a serious question.
Jamie Bartlett – Radicals
. Bartlett, whose previous work has
included a book on the Dark Net
, is a rare thing on right or left. He looks at difficult areas and then reports on them honestly. Here he looks at various groups scorned or even loathed by the mainstream and listens to what they have to say for themselves. If there is going to be any mending in our country it will come from listening to such contrary voices, not by (as has become the trend) shutting them down or screaming at them.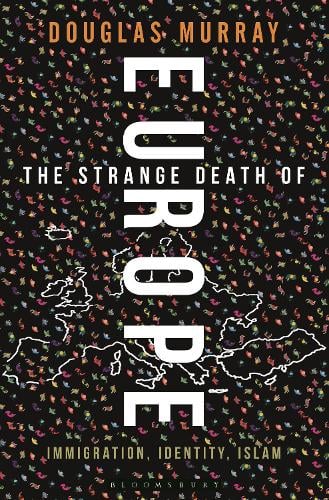 Hardback
Usually dispatched within 48 hours
The Strange Death of Europe is a highly personal account of a continent and culture caught in the act of suicide. This book is not only an analysis of demographic and political realities, but also an eyewitness account of a continent in self-destruct mode. 'Brilliant, important and profoundly depressing.' - The Sunday Times
Image: James Gillray, Charon's Boat (1807)
×
Download the Waterstones App
Would you like to proceed to the App store to download the Waterstones App?
Reserve online, pay on collection


Thank you for your reservation
Your order is now being processed and we have sent a confirmation email to you at
When will my order be ready to collect?
Following the initial email, you will be contacted by the shop to confirm that your item is available for collection.
Call us on or send us an email at
Unfortunately there has been a problem with your order
Please try again or alternatively you can contact your chosen shop on or send us an email at