We regret that due to the technical limitations of our site, we are unable to offer eBooks or Audio Downloads to customers outside of the UK.
For further details please read our eBooks help.
Blog
Designing A Puffin Book
Sam Combes, Senior Designer at Puffin, tells us how she approached the daunting task of creating a new look for the A Puffin Book series.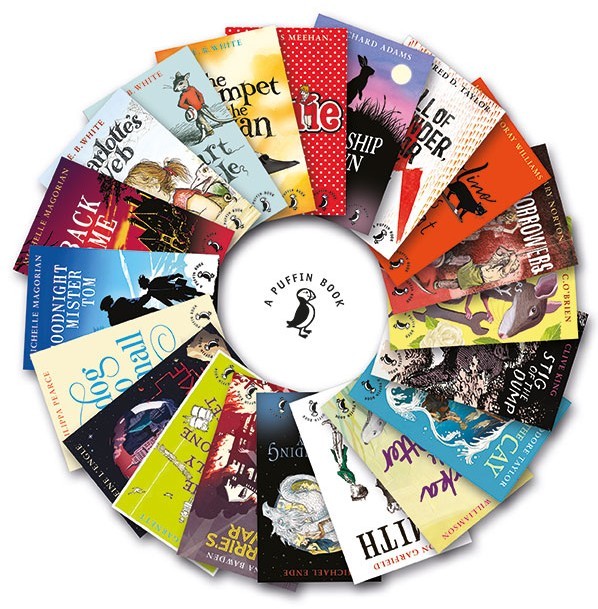 How do you tie twenty very different titles together?
Series design is always tricky as you don't know how many books you will need to carry the design across, and you have to come up with a solution that creates a great set that looks strong together, but allows each book to be distinguishable from the next.
With the A Puffin Book series we are working on the first 20 of what could end up being a massive range. Right from the start it was decided that the branding would be relatively subtle in contrast to our previous sets of Modern Classics.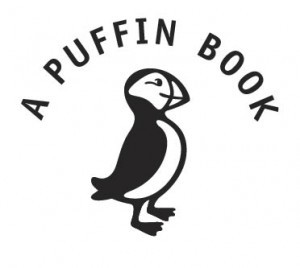 The first thing to be agreed was the logo and where on the cover it would be used  as this would be a consistent design element. Then we looked at the design as a whole and decided that the author name would always be set in the same font at the same point size and in the same position. The rest of the front cover was then an open brief. But we tied the whole thing together with a stronger brand/grid on the spine and back cover.
How would you describe the new A Puffin Book covers? 
In short I think they are a fresh take on some much loved classics.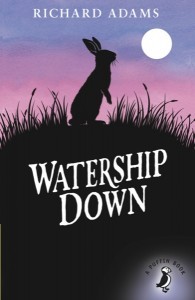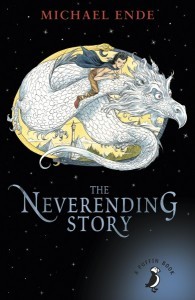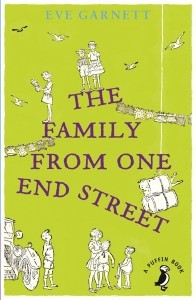 What techniques are used to create the covers? Where did you find inspiration for the new covers?
The inspiration for all of the covers came from the stories, and it was a case of distilling the essence of the book inside with an appealing cover. There are a few different illustrative techniques used across the list from the collage on Tarka the Otter and the classic water-colour wash on Watership Down to the purely digital illustration created for A Dog So Small by Christopher Evans (you can visit his tumblr here).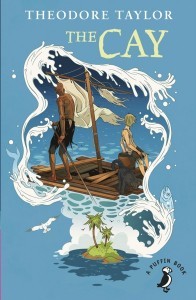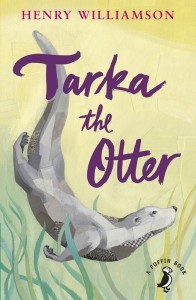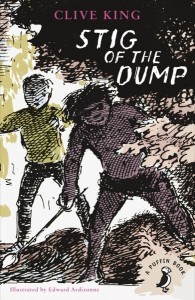 How do you choose an illustrator to work on a cover? 
I've been designing book covers for over a decade now, and in that time I've worked with a lot of different illustrators and come across dozens more that I have kept a note of for when the perfect project might come along. It's really just a case of keeping an eye on who is out there and what they're up to. It's always great fun when you can work with someone you've admired just because they create beautiful pieces of art and then a project comes along that would really suit them. For example Darren Booth who did the gorgeous Tarka the Otter. I had seen his work on a musicians site a few years back and thought that it was absolutely lovely, and it was such a triumph for me when we could use him on the project (check out his other lovely work here)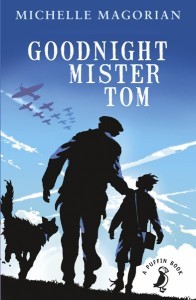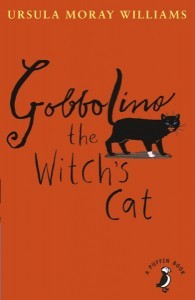 Which was your favourite growing up?
This set of 20 is a veritable  treasure trove of glorious storytelling and I'd happily recommend any one of them but, Goodnight Mister Tom was hands down my favourite from the list. I have very fond memories of reading it at school and it really resonated with me and kicked off a love of reading that is still going strong. I also have a special place in my heart for Gobbolino the Witch's Cat and remember saving up tokens from my Wheetabix so that I could send away for the story cassette which I wore out shockingly quickly.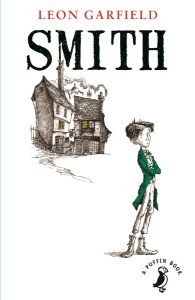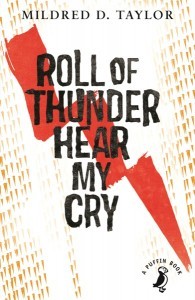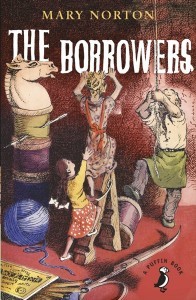 Which A Puffin Book characters would you meet up with and where would you go?
I think it would ace to discover the world of The Borrowers. Just imagine all the places you could access!  Buckingham Palace, Selfridges not to mention being able to get back stage at any sold out gig! The possibilities are endless.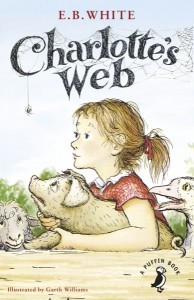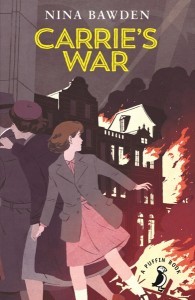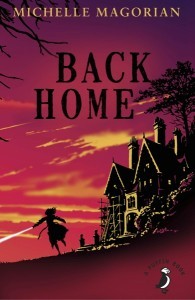 How did you become a designer? Do you only do book covers?
Well that's a bit of a dull story I'm afraid. I went to university and did a design degree. I always knew I didn't want to do corporate design (bank logos and the like) and thought book design would suit me as I had always been a big lover of books. I saw an advert for a picture library assistant in a little publishing house and wasn't keen to apply, but my mum thought it would be a good way to get my foot in the door so I took her advice (much to her continued glee!) and applied. And as luck would have it, the day my application arrived was the day a junior designer position came up and so it was a case of "right place, right time!" Since then I have worked for most of the big publishing houses on probably hundreds of books. Alongside that I've dabbled in record sleeves, hotel stationary, marketing projects, wedding stationary . . . the list goes on.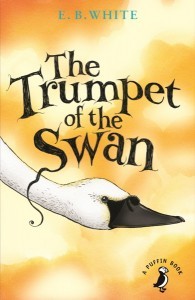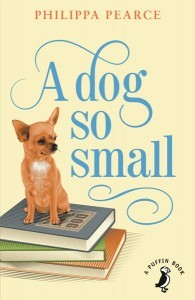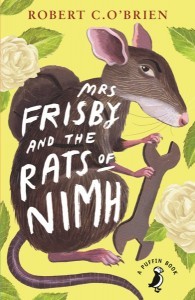 What advice would you give aspiring book cover designers?
Never turn down the opportunity to get your foot in the door!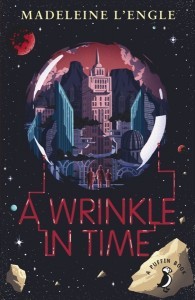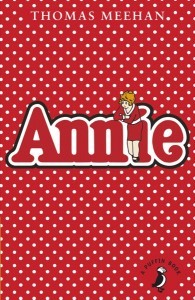 Win a colony of puffins!
Head over to the competition page for your chance to win all twenty in the new A Puffin Book collection.
Which is your favourite? Tweet @puffinbook your memories or a photo of your old, beloved cover and they might just send you a new A Puffin Book so you can pass the story on.
Discover the full A PUFFIN BOOK collection
Explore covers past and present as well as a plethora of rare archive material at the A Puffin Book summer exhibition at Waterstones Piccadilly, from July 23rd.