Blog
Daniel Egneus on Illustrating Neil Gaiman's American Gods Quartet
Neil Gaiman's
American Gods
is a remarkable read; it is a dark, exhilarating thrill of a tale, one that threads fantasy, the gothic, and elements of Norse mythology into an award-winning and astonishing modern classic. It will soon be appearing on-screen and, to coincide with the adaptation, the
American Gods Quartet
has been re-released with equally dark, inventive, and sumptuously strange illustrations by Daniel Egneus. In this exclusive article, written specially for Waterstones, Egneus gives a welcome and fascinating glimpse into his artistic process, which includes his use of bamboo pens and a Cretan knife.
I began working on this project in Syros, an island in the Aegean Sea. The first drawings were made with bamboo pens that I carved myself from the many bamboo trees that grow on the island. I bought a Cretan knife with a double-sided blade and carved enough pens until I had the exact line I wanted. These pens were rough and did not hold ink well which gave for a very jagged line. Also I was drawing on the beach, often on an unstable surface, with a lot of wind so they are quite messy but direct.

Image: Sketches of Shadow and Laura (c) Daniel Egneus


I wanted to keep the energy and feeling from the initial drawing process throughout the Neil Gaiman American Gods Quartet books, but with the darkness that I always imagined the characters of the book immersed in.
Image: Daniel Egneus's Athens Studio (c) Daniel Egneus


Moving into the studio to work on the actual drawings with the extreme August heat and sun in Athens was quite a contrast to the world I had imagined while reading American Gods. I basically locked myself in my studio for 2 months, spoke to no one, and slept sporadically on a couch; being totally immersed in Neil Gaiman's world, I would draw any time of the day or night. I became completely absorbed and devoted to that world and those characters. I was given such wonderful creative freedom and trust in this project that I could really let myself go artistically and immerse myself in the work.
I was obsessed, there were ink drawings everywhere.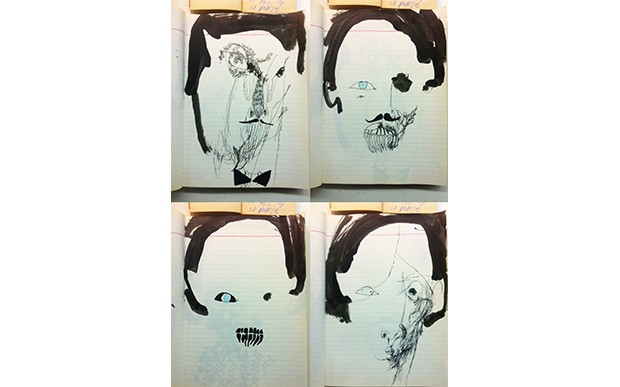 Image: Rough Sketches (c) Daniel Egneus


The books have an adult audience, so I was free to experiment with character development. For example, Shadow, who is the main protagonist in all the books except for Anansi Boys, is not described very specifically, so he can take on many forms. The reader is free to imagine him as he likes, so I drew him in various ways depending on how I imagine he would look depending on the situation I was illustrating. So you will see Shadow with different faces throughout the books. And since the audience is adult, I had the creative freedom to do that and know that it would be understood.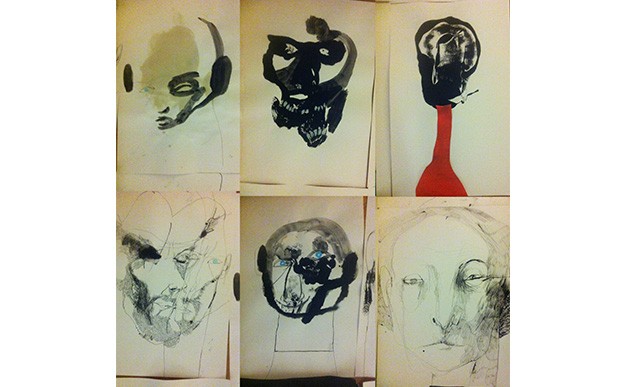 Image: More Rough Sketches (c) Daniel Egneus


One of my favorite characters is Jennie from Monarch of the Glen. She is such a frail but ancient character. She is a Nordic creature in the shape of a woman and I loved making her frail and mysterious yet strong.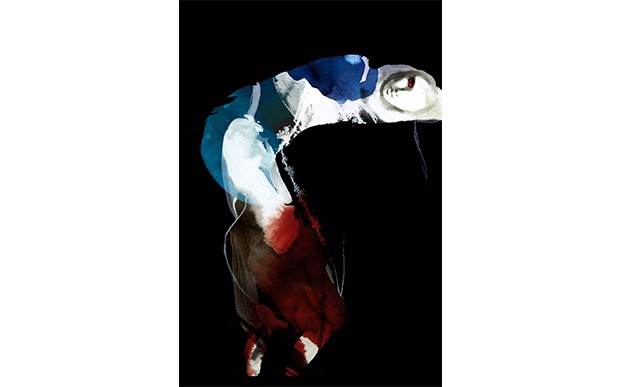 Image: Early Cover Design for Monarch of The Glen (c) Daniel Egneus


I love combining different stylistic elements. I wanted to combine a 1950's American horror comic's aesthetic with my own drawing style, which is more freehand and elaborate. I wanted the imagery to be harsh and with a lot of contrast without being flat. So there is a lot of strong contrast but also free hand ink drawing that gives it depth and sensitivity. I wanted them to have a punchy comic book feeling but with a twist.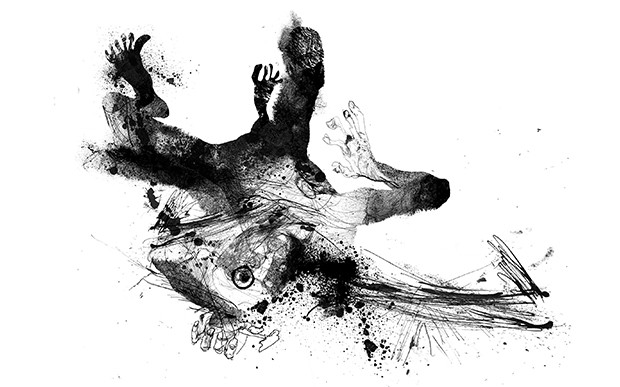 Image:Horror/Black Dog (c) Daniel Egneus


There are also some unexpected urban Athenian elements that inspired me and found their way into the drawings. For example the cats I drew for Black Dog are based on the stray cats that live in the street by the bar under my studio. Athens is full of stray cats and dogs with a lot of character that were great to draw.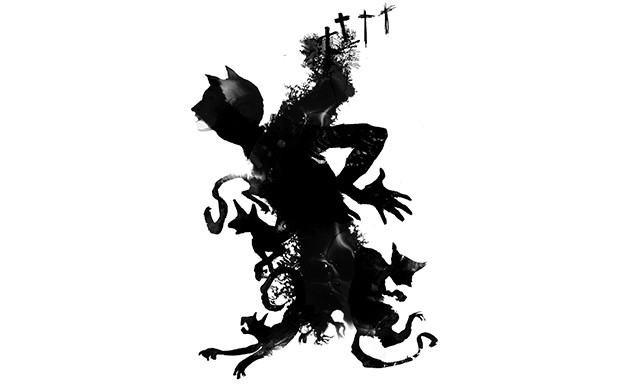 Image: Early Cover Design for Black Dog (c) Daniel Egneus


All the illustrations are drawn with black and white ink, except for the covers that have color ink as well. I wanted the books to be dark and aggressive. There was a lot of energy in the drawing and they are very obsessive. There are 140 illustrations in total so there was a lot of intensity to get that work out. It was such an exciting project for me to work with these books I knew and loved and I was really devoted to creating the world as I imagined it, so I had to go to some dark places myself in order to be able to communicate that to the audience in a way that is convincing and really ties to these stories.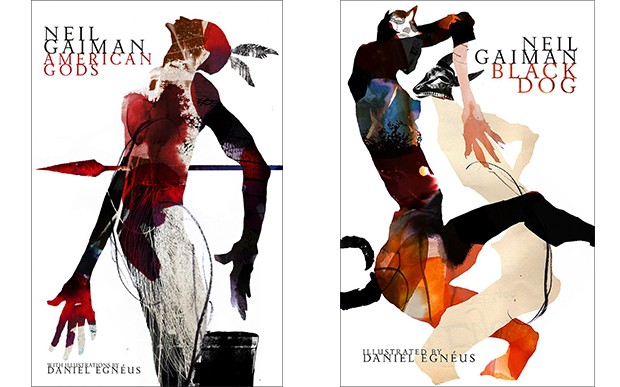 Images: Final Cover Art (c) Daniel Egneus

×
Download the Waterstones App
Would you like to proceed to the App store to download the Waterstones App?
Reserve online, pay on collection


Thank you for your reservation
Your order is now being processed and we have sent a confirmation email to you at
When will my order be ready to collect?
Following the initial email, you will be contacted by the shop to confirm that your item is available for collection.
Call us on or send us an email at
Unfortunately there has been a problem with your order
Please try again or alternatively you can contact your chosen shop on or send us an email at