Blog
Dan Jones Recommends His Top History Books of 2019
If you are looking for buccaneering, vividly written narrative history with the page-turning qualities of the finest thriller, then Dan Jones is most definitely your man. His most recent book, Crusaders, brings the tempestuous battles for the Holy Lands to vibrant life. But what works of history has Dan thrilled to this year? Find out below...
This year I have been reading a rather eclectic range of books. I started the year on a diet of nothing except for studies on medieval religious warfare, because I was finishing my latest book, Crusaders. Right now, as the year draws to a close, I have my nose in the Second World War, ahead of next year's book with Marina Amaral, The World Aflame. There was a strange patch in the middle when I wasn't writing, so I read a pile of 1950s Hollywood memoirs and a ton of hardboiled detective fiction. My non-history book of the year, which I read from cover to cover while I was on a flight to Tokyo, and which made me cry my eyes out like some sort of madman, was James Meek's searing novel set in Black Death England, To Calais, In Ordinary Time. The first books I will read when we hit the beach in December will be Warren Gatland and Sam Warburton's rugby memoirs. Make of that what you will. In the meantime, here are my six favourite history books published in 2019. They're all written by women. Why are there six? Because I couldn't pick five. Why are they all by women? Because it's 2019. Happy Christmas, when it comes. Dan x
I'm starting in chronological order, but also with a book that blends together Roman history with classical literary criticism, and adds a dash of imagination to give a colourful and deeply personal account of the life of
Pliny the Younger
and Pompeii in the first century AD. Lovely.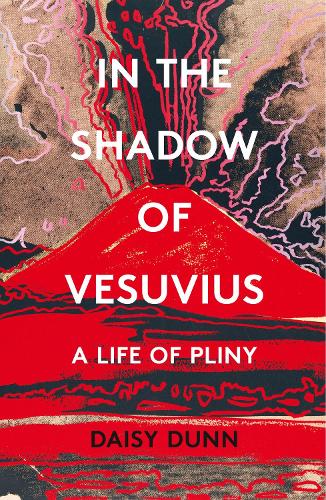 Hardback
A masterful dual biography of both Pliny the Elder and Younger that synthesises exhaustive research with thrilling literary imagination to recreate one of the most complex and poignant relationships of the Ancient World. Wonderfully readable and consistently enlightening, In the Shadow of Vesuvius is a superb feat of historical reconstruction.
There has been more written about Eleanor of Aquitaine than perhaps any other woman in the middle ages, save maybe Joan of Arc. This is understandable, since Eleanor led an extraordinary life in exciting times. It is also odd, given how little hard evidence she left behind. Embracing these challenges, and busting myths in every chapter, Sara Cockerill has produced the best biography of Eleanor ever written.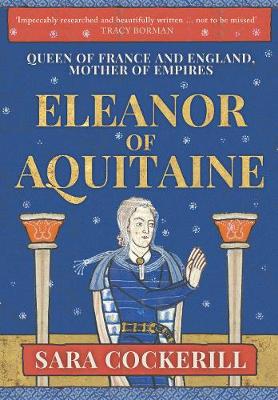 Hardback
We can order this from the publisher
Usually dispatched within 10 working days
The most remarkable of medieval queens, Eleanor of Aquitaine led the kind of incident-packed life that normally only occupies the pages of fiction. In this thorough and immersive biography, Cockerill returns to original sources to assess which claims made about the formidable monarch have a solid basis in fact. Illuminating and absorbing, this is a startlingly accomplished piece of work.
When I read Dr. Ambler's outline for this book several years ago, I knew it was going to be essential reading for anyone interested in Plantagenet history. As usual, I was right. Simon de Montfort was a difficult, dangerous character whose adventures at the heart of English medieval history are judiciously and brilliantly chronicled in this excellent book.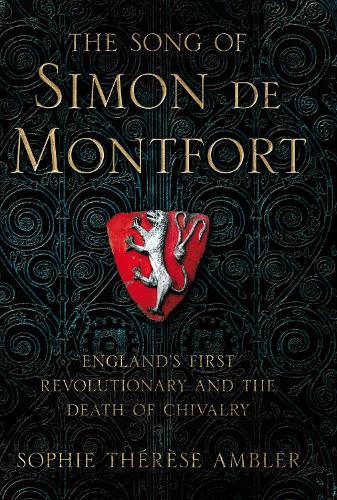 Hardback
For such a pivotal figure in English history, Simon de Montfort's remarkable story is one that has been sadly neglected by mainstream history books. Ambler's riveting volume redresses the balance brilliantly, recounting the electrifying build-up to the nation's first revolutionary movement and the emergence of a nascent Parliament with page-turning skill.
What, another medieval biography? Listen, this is my list and I get to choose. No one has ever managed to write a truly satisfactory full-length study of Henry VI – a cipher of a king, whose inanity is routinely blamed for starting the fifteenth-century wars of the roses. How do you lay hands on a shadow? Well, Lauren Johnson has done it in this weighty but pacy life.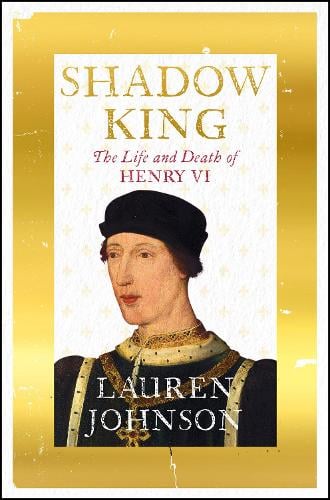 Hardback
We can order this from the publisher
Usually dispatched within 10 working days
The king whose troubled and tumultuous reign paved the way for the dynastic slaughter of the Wars of the Roses, Henry IV is too often regarded as merely weak or mad. Johnson's meticulously researched study is balanced and immersive, revealing as much about the upheaval of the period as the complex mental state of the king. The definitive book on a much misunderstood monarch.
Academic monographs are not supposed to be fun. Like eating brown rice or going to church, they're just supposed to do you good. Professor Lipscomb has bucked the trend with this elegant and against-the-odds readable journey into women's lives in southern France during a period of social change and religious turmoil. It's a humane and brilliantly told story.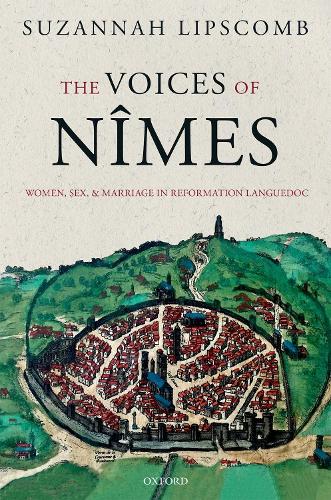 Hardback
We can order this from the publisher
Usually dispatched within 10 working days
Delving deep into the otherwise anonymous lives of women of the Reformation, The Voices of Nimes plunders over a thousand testimonies from the records of the Languedoc moral courts. Painting a fascinating picture of a world where women were deemed almost universally responsible for sin yet where they were also able to turn the tables on their accusers, Lipscomb's book is a revelation.
The story of Jack the Ripper has almost always been told with sadistic relish, a piece of creepy Victoriana whose main selling point is an enduring popular thirst for tales of down-at-heel women being violently abused. Not so cool when you write it down like that. In this book, Rubenhold stands everything on its head, poring over scraps of evidence to restore both life and a semblance of dignity to the women who had the misfortune to run into a murderer. Deserved winner of the
Ballie Gifford Prize
.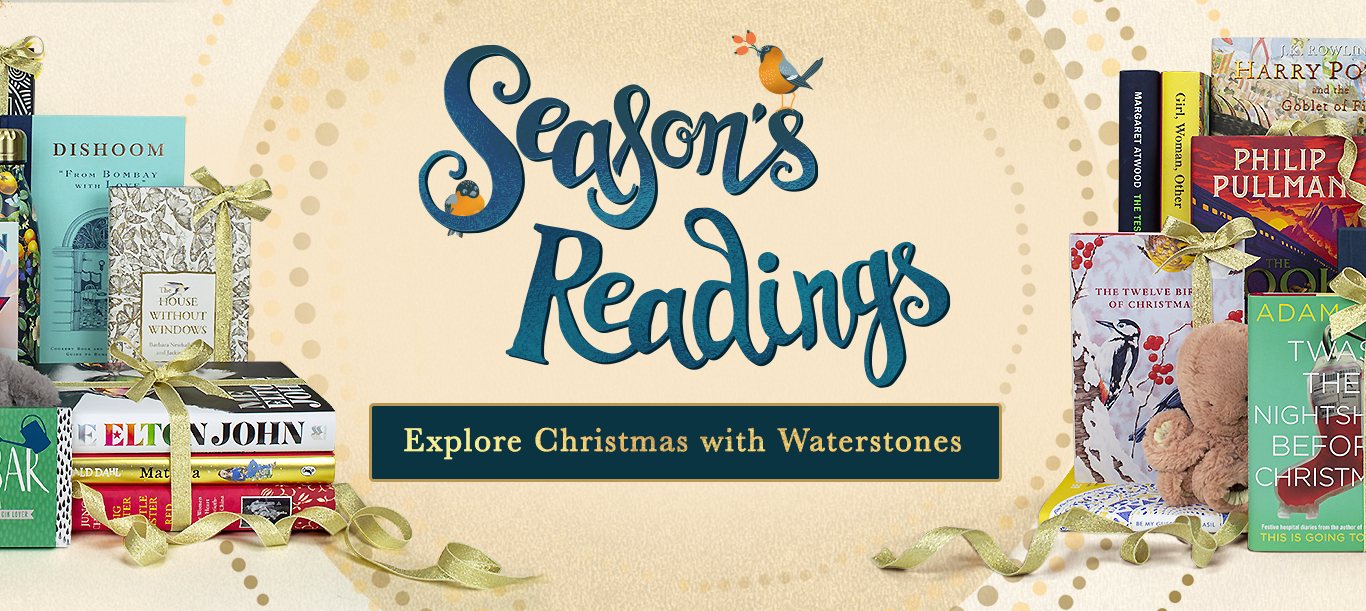 ×
Download the Waterstones App
Would you like to proceed to the App store to download the Waterstones App?
Reserve online, pay on collection
Alternatively, for multiple items you may find it easier to
add to basket
, then pay online and collect in as little as 2 hours, subject to availability.
Thank you for your reservation
Your order is now being processed and we have sent a confirmation email to you at
When will my order be ready to collect?
Following the initial email, you will be contacted by the shop to confirm that your item is available for collection.
Call us on or send us an email at
Unfortunately there has been a problem with your order
Please try again or alternatively you can contact your chosen shop on or send us an email at